Product Update: Marketing Communications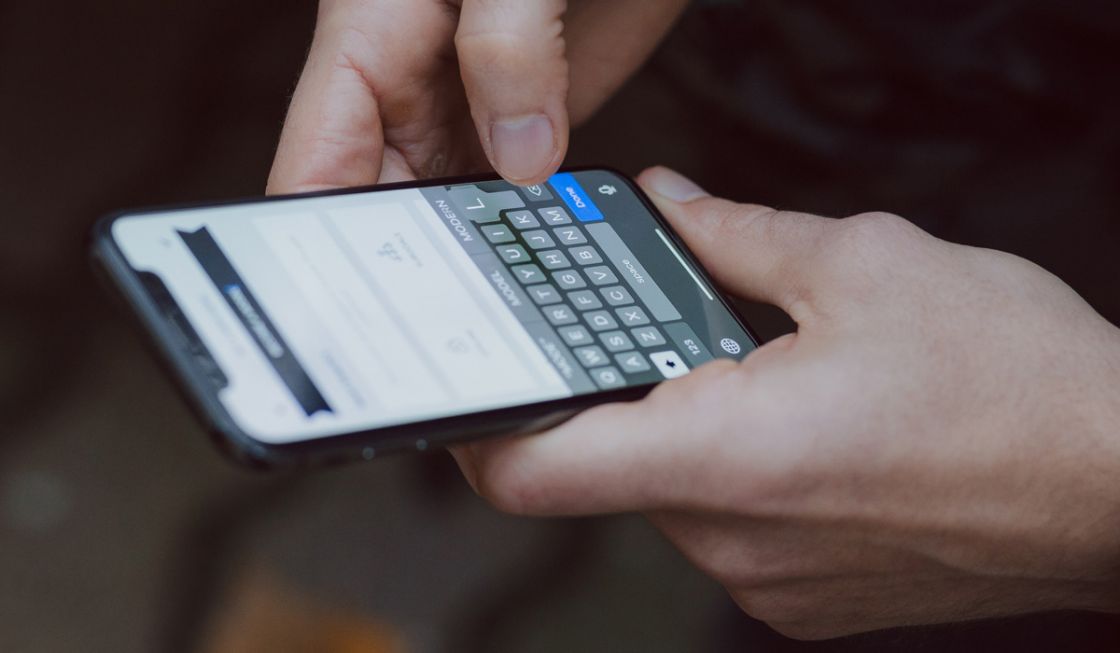 Posted 28th December 2020, by Cherry Adam
As eCommerce keeps growing, and online shopping could reach up to 15% of retail purchases worldwide by the end of 2021, the need to provide an excellent experience for customers is vital to your eCommerce business's success. The budget for next year will be constrained, and decisions will be more thought through, so it's essential to invest in smart solutions.
At Recommend, we offer you the ultimate platform for eCommerce personalisation and all the functionalities of a 360º marketing platform to create the ultimate holistic experience, avoiding silos and promoting a truly seamless experience for your brand and your customers. With all the above in mind, our team keeps working on new implementations and improvements.
Our latest round of updates includes your business domain setup, some additional features for Reports, and enhancements in the smart campaigns main functionalities. Let's jump right in:
Marketing Campaigns
Time matters
This new batch of improvements includes selecting the time range to avoid sending duplicate marketing campaigns. Also, we've added a time interval to prevent website services overload. Your marketing team will be able to plan the type of communication that your users will receive no matter their status by choosing specific time ranges.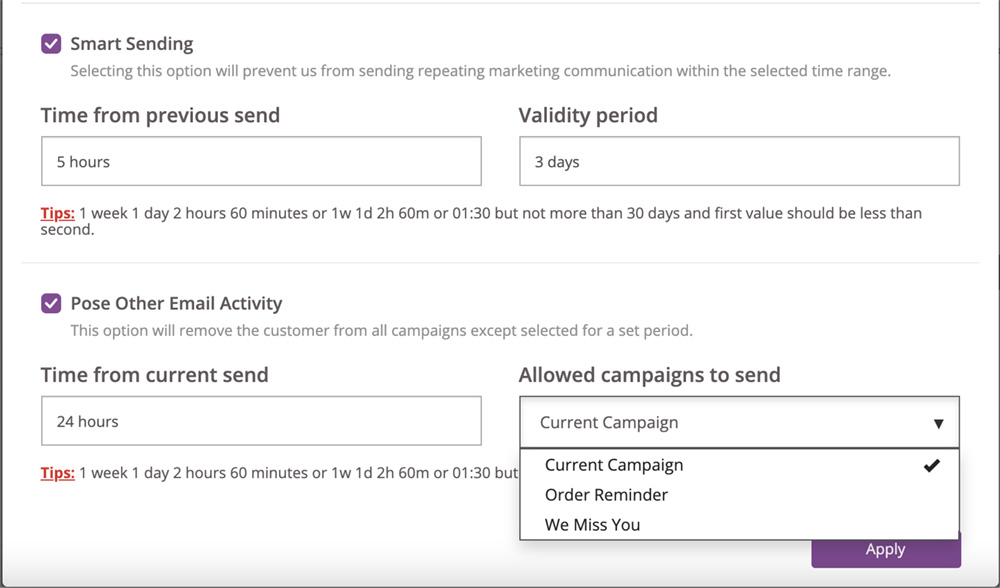 When it comes to special promotions or communications during heavy website traffic, the interval will allow the system to send the messages more appropriately avoiding overload by choosing smart sending (a specific amount of time between sending) and/or send the email in batches (recommended for a big database).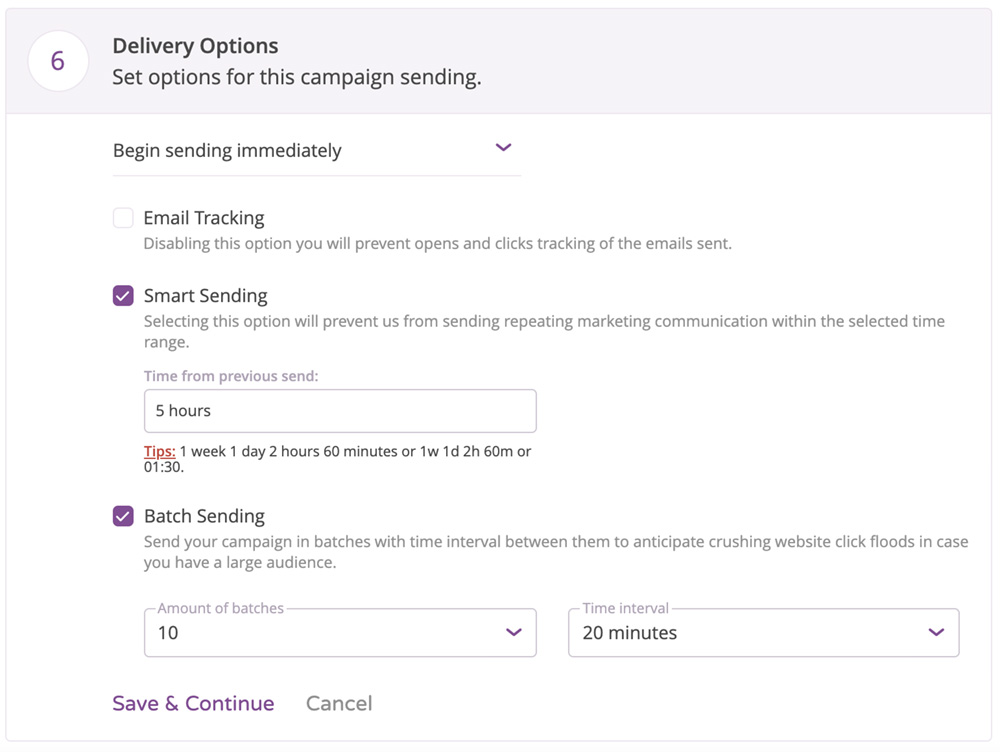 Customers first
Based on your customers' interaction with your communications, Recommend allows you to choose from which channel to send your messages. If a segment interacts better with push notifications, you can choose this channel as the preferred one. Same with emails, depending on the activity of each customer/channel based on openings and CTR.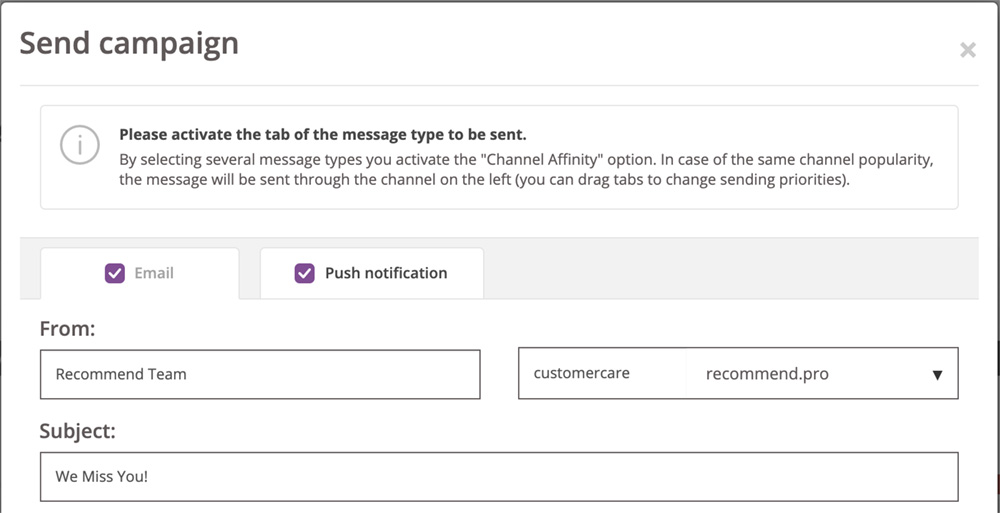 Also, now you can trigger specific messages for customers based on their status or particular events. For example, if a customer becomes VIP or to congratulate them for upcoming birthdays or subscription's anniversaries.
Reports and Domain verification
Last but not least, we've added a couple of improvements to our report module. From now on, there's the option to restart the download of any report. Whether is one-time or automated exports. This is in case there's the need to include additional information. Besides, there's also the option to use Google accounts to share access to the activity reports.
For our new clients, in the case of domain setup, an automated notification has been implemented when the domain verification fails, to let you know when the process needs special attention from your side.

2021 is full of surprises
We are still adding more improvements to the list, and significant changes are coming to our platform. If you are looking for a personalisation and marketing solution all-in-one, contact us today by clicking the button below: