Best timing for Email Marketing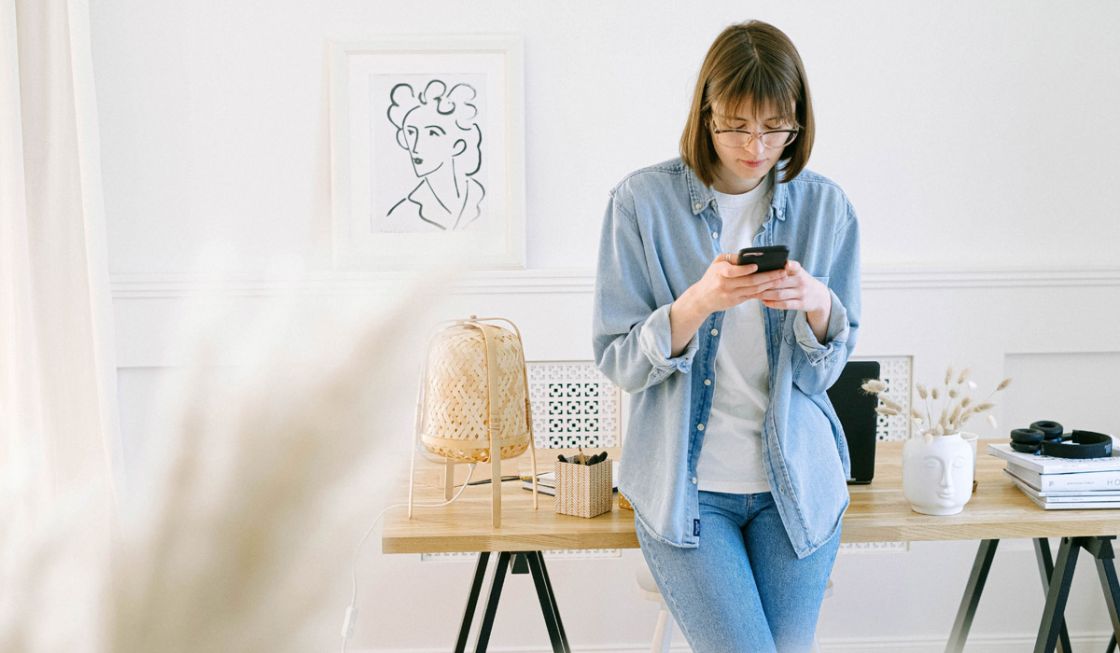 Posted 29th January 2021, by Cherry Adam
Email marketing is still one of the most effective marketing channels to communicate with customers. Over 80% of marketers use it as a content marketing tool. Also, close to 100% of online adults use and check their email every day. Not only is a great channel that boosts ROI and leads; it is the preferred way to be contacted across generations (boomers, millennials and Gen Z).
Over 80% of marketing teams use email marketing platforms, no matter the industry. Newsletters are the preferred way to use content marketing in an organic way supported by promotional campaigns and social media actions. However, when these platforms are not connected with your website, your customer segmentations become silos, making your marketing activities less effective.
This is why Recommend offers you the possibility to manage all your email marketing actions without leaving the platform. Our Automation and Email & Push Notifications modules are being created to streamline your communication efforts while gathering behavioural data from your website. Your brand can understand who are your visitors and what matters to them, hence making your communication relevant and successful.
Social vs Email
According to Optinmonster, the first thing users check at the beginning of the day is their emails. In fact, emails must be optimised for mobile –if an email is read on mobile and then read for a second time on desktop, that consumer has a 65% higher likelihood of clicking through.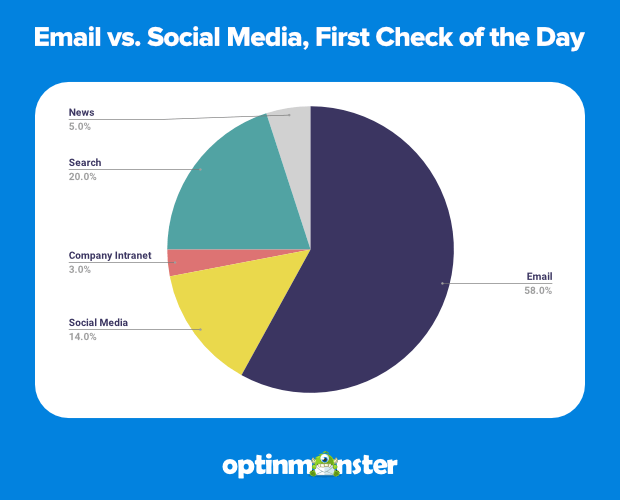 This is why our platform includes the option to combine emails and push notifications for your transactional messages and stay in touch with your customers no matter where they are. Besides, push notifications to have 6x higher CTR.
Email Marketing Timing
Timing is everything when it comes to email marketing. It can be a significant differentiation between a successful campaign and end on the spam folder. It is clear that your brand is looking to get the best out of any email marketing campaign, so following these time slots can help schedule your messages more effectively.
Research by Kissmetric identified different types of users by time of the day. One thing is for sure: Never send emails from 10:00 pm to 6:00 am. That time frame is considered a "dead zone". Also, don't try to catch early birds during the weekend. The study showed that users mark as an "abusive behaviour" any promotional email received before 11:00 am on Saturdays and Sundays.
So, what times are the best times? The beginning of the working day seems to be the most effective time to send emails. Consumers are drinking their coffee before starting their workday, or some are commuting, so the attention to promotions is higher. Despite what it seems, lunchtime (noon to 2:00 pm) is not a good opportunity for brands. Users tend to read the news, online magazines, or browse Instagram, instead of reading their emails.
The second best time frame for promotions is the end of the working day. Up to 20% of users open and read promotional messages after leaving work. Most importantly, leisure time is also a good time to send sports and gym promotions. More than 23% of users click through this type of emails.
Recommend: Smart Sending
One of the most significant advantages of using an all-in-one platform like Recommend is to have all your process streamlined. Thanks to AI, our solution can suggest the best timing for your campaigns based on previous users' interactions. Other possibilities include sending the campaign in batches and choosing the best time to avoid heavy traffic or overload your website.
If you are looking to streamline your email marketing campaigns for a competitive price, Recommend is the right tool for you.  It is personalisation for e-commerce and 360º marketing platform. Request a demo today by clicking the button below: