Boost your user experience with an omnichannel strategy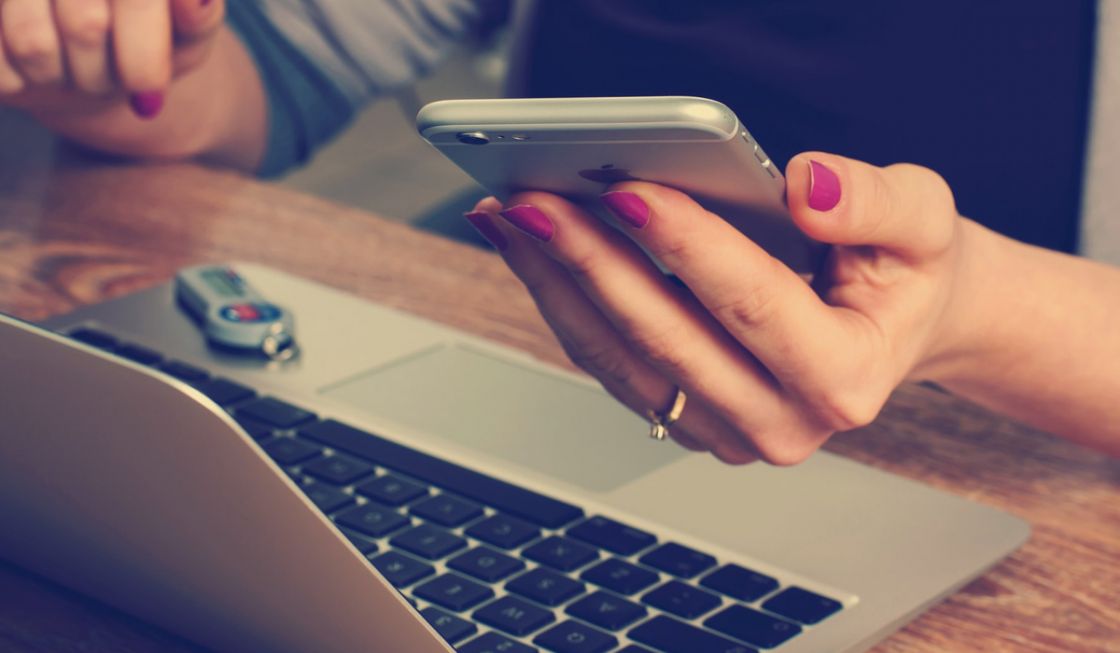 Posted 01st July 2020, by Guest Editor
To learn and take advantage of the omnichannel strategy, it is essential to understand what this marketing strategy stands for. HubSpot describes as follows: "Omnichannel is a multichannel approach to marketing, selling, and serving customers in a way that creates an integrated and cohesive experience no matter how or where a customer reaches out".
Furthermore, omnichannel marketing is a sales approach that allows brands to reach out to their customers using an integrated experience. The two main objectives behind omnichannel marketing are to provide a seamless experience across all of your brand's platforms, and secondly to make sure your brand message is consistent across each of these channels.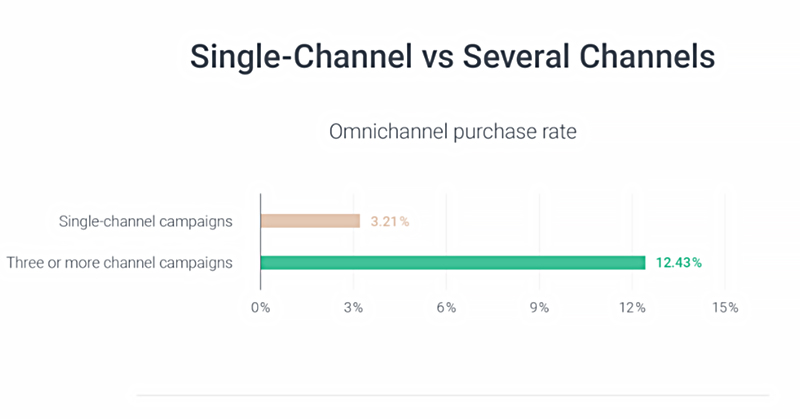 Without marketers adhering to these two objectives, an omnichannel marketing strategy simply does not exist. This is especially relevant for brands that are looking to provide a personalised customer experience. We've put together some examples of how various companies have developed effective omnichannel experiences, and why brands should integrate this approach into their marketing strategies.
Why apply an omnichannel approach?
A recent study by Omnisendlooked at how omnichannel marketing has improved in 2020 so far. According to the study, marketers that integrate three or more channels in their marketing campaigns increase their purchase rate up to 287%. In 2019, an omnichannel approach could improve the purchase rate by 12% versus 3.21% for single-channel campaigns. Most importantly, the consumers' preferences for omnichannel campaigns have also increased by 14.8% between 2019 and 2020, showing the importance of this approach to improve the customers' engagement with your brand message.
When marketers are looking to build an effective omnichannel campaign, there are specific areas to consider: product, marketing, sales, customer support and customer access. Each team member in charge of these departments needs to understand the overall objective and main goals of the strategy. Making sure everyone is on the same page is critical for the success of the campaign.
Five brands with excelsior omnichannel experiences
Omnichannel marketing is still a relatively new concept for companies, and making this change can be quite overwhelming. We have identified examples of companies with a robust omnichannel strategy that might inspire your brand to try this approach.
OASIS
Oasis offers a highly integrated shopping experience that includes its online and offline shopping experience. Before the pandemic, if you walked into one of their brick-and-mortar stores, you were welcome by a sales associate holding an iPad. By using this device, the representative could give their customers accurate and up-to-date product information on the spot. If there was something out of stock and the user wanted to collect it in-store or get delivered to its home, the sales representative could order it immediately. This entire service was integrated with the Oasis' mobile app. The fashion brand has managed to deliver a unified service across multiple platforms, for customers both online and offline.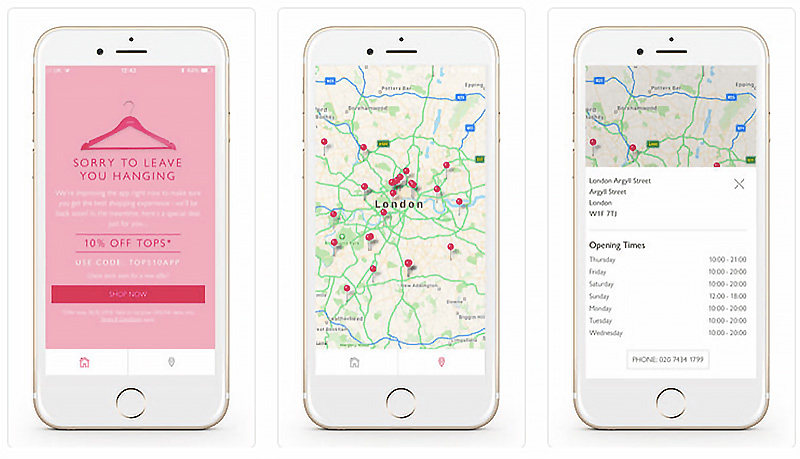 REI
According to Optinmonster, 2021 is forecasted to be dominated by mobile purchases, with 54% of all online sales. However, desktop is still the prefered device. REI, one of the leading outdoor retailers in the world, is keeping up with these trends. Their omnichannel experience is fully personalised and combines multiple channels: co-op journal, click and collect in-store service, a mobile app, a website and also their physical stores in the US. Their co-op journal is available online and in print at their store and gives customers lots of information on upcoming sales and product features. Customers can also go to its mobile app and desktop website to use its click and collect service. REI is always updating their various shopping touch points, allowing the customer to have plenty of purchasing options.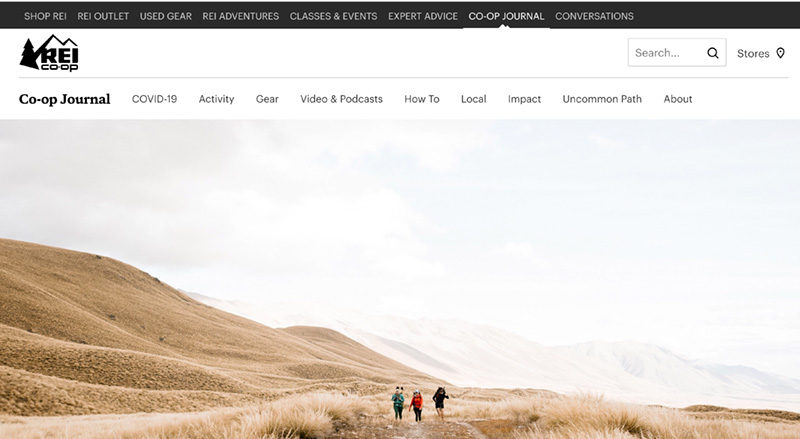 STARBUCKS
There is a reason why the Starbucks rewards app is at the top of the omnichannel customer experience. Once you become a loyal member of the Starbucks coffee community, you can choose to get a free rewards card. The more you use it when you buy coffee, the more rewards you receive. Sounds like any other customer loyalty program out there. However, the coffee giant adds a unique approach to the loyalty program. Starbucks has made it possible for customers to check and reload their rewards in-store or online using its app. Any changes to your card are updated instantaneously across all platforms. For example, you can top-up the card while queuing to order a coffee, making the experience truly integrated.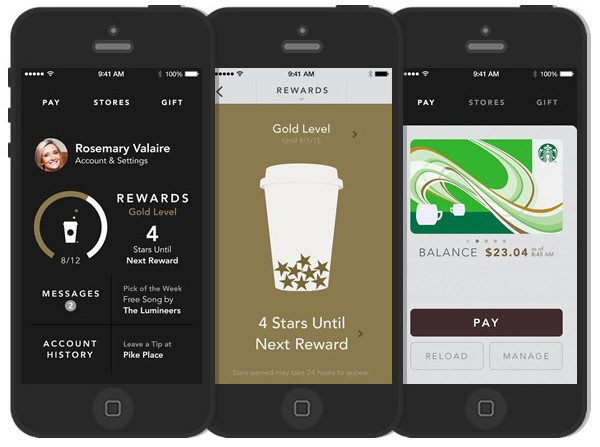 SEPHORA
The beauty giant Sephora provides a tremendous omnichannel experience. Sephora launched an updated approach to the traditional wishlist called Beauty Bag. Customers can save their products there to buy them later. The brand is also using augmented reality software (AR) with the online beauty bag to enable customers to try on products using this immersive technology. Sephora is combining its online and offline services to offer a genuinely personalised experience to its customers. If a customer goes to any of their brick-and-mortar stores, it can sign into its Beauty Bag account and try on a product using AR technology before purchasing it.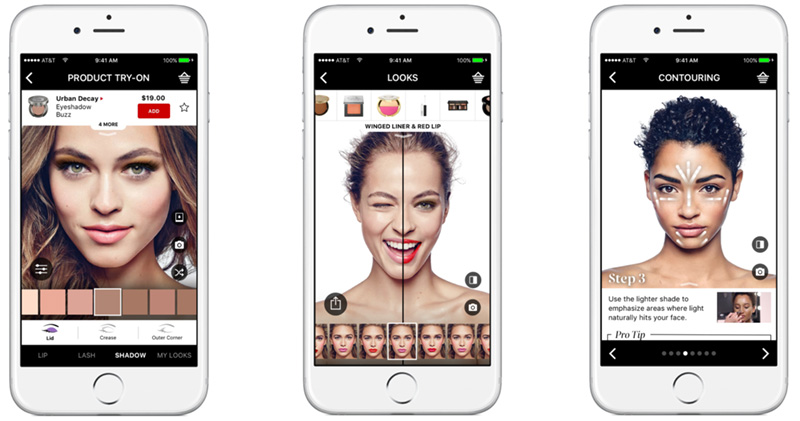 BENEFIT COSMETICS
Benefit, a beauty cosmetics retailer, recently launched a successful BrowMobile omnichannel campaign in the UK. The campaign helped the brand to increase its market share for brow products by 60% in the UK market, and included an online competition promoted exclusively on Instagram. Benefit is a beauty brand that doesn't usually engage in above-the-line marketing and prefers to take advantage of the omnichannel approach, whether on social media, its mobile app or a combination of online and offline services. For example, the brand previously launched a loyalty reward program on its mobile app. The program allowed customers to book a brow wax at their Benefit BrowBar, and after each wax, the brow expert would scan the phone to top up the rewards earned.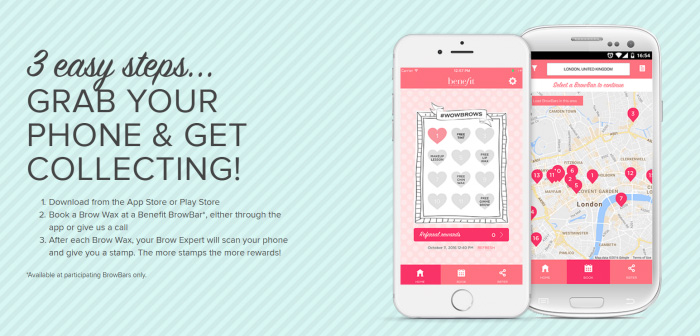 Switching to omnichannel strategy is the only way to provide a kind-of-a-kind and personalised shopping experience for your customers. A cohesive brand message across your channels (website, mobile app, social media, email marketing) is essential. Not only to provide excellent service to your users but to improve your brand credibility. Customers want to be listened to and considered by their favourite brands. Using a personalisation platform like Recommend is the first step to understand your customers. Don't hesitate and contact us. A member of our team will be in touch very soon.
Related Articles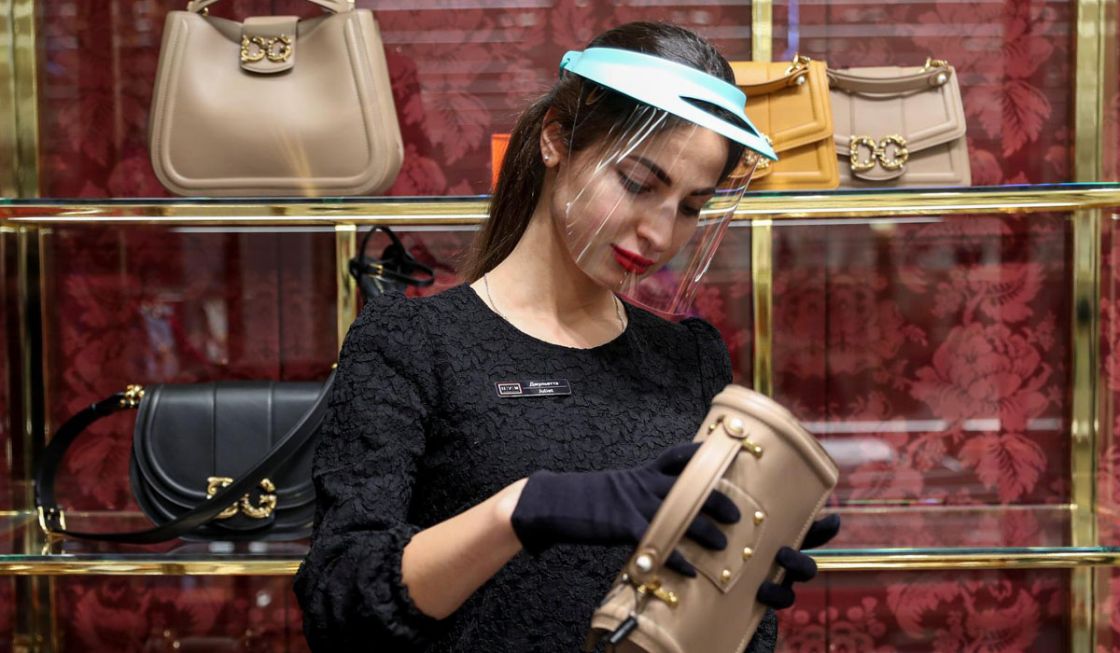 The effects of the current Covid-19 pandemic are changing our reality. From the palpable humanitarian, social and economic crisis to the eventual paradigm shift in the way we live and consume. The so-called "new normal" has pushed us to rethink our priorities and the way we consume "essential" and "non-essential" goods. The latter include apparel, […]
Read More
May 13, 2020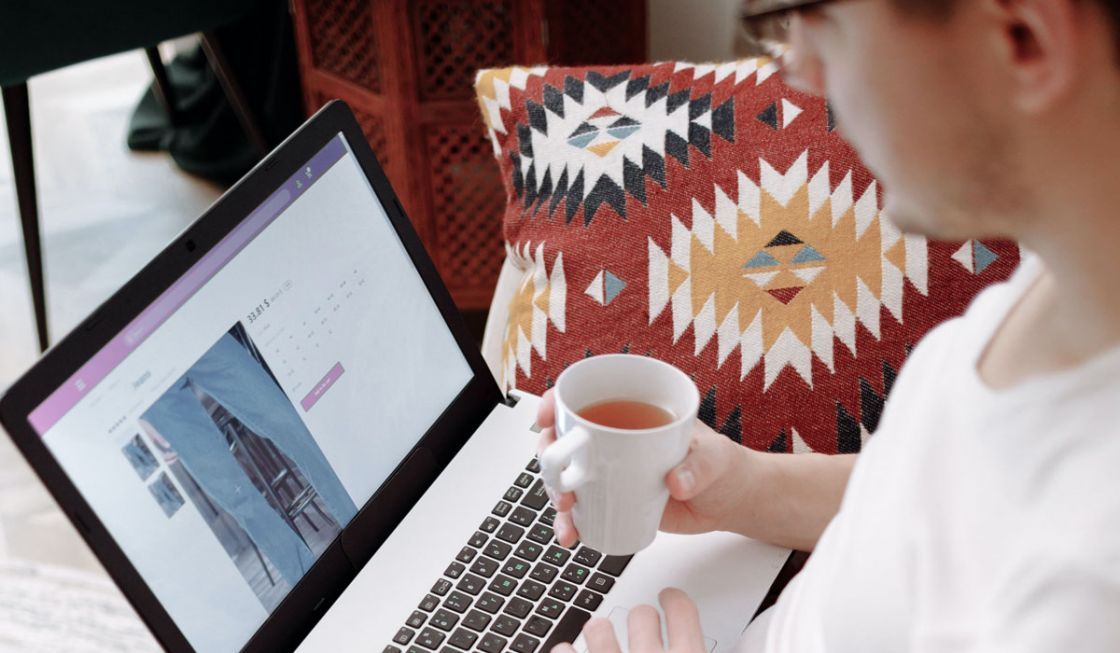 Today 81% of customers expect brands to get to know them and provide them with personalised content, across all digital platforms, including social media channels, personalised website content or even their Spotify or YouTube premium playlist. Users long for a personalised journey that makes their decision-making process easier and quicker and, especially, intuitive. However, some […]
Read More
Jul 09, 2020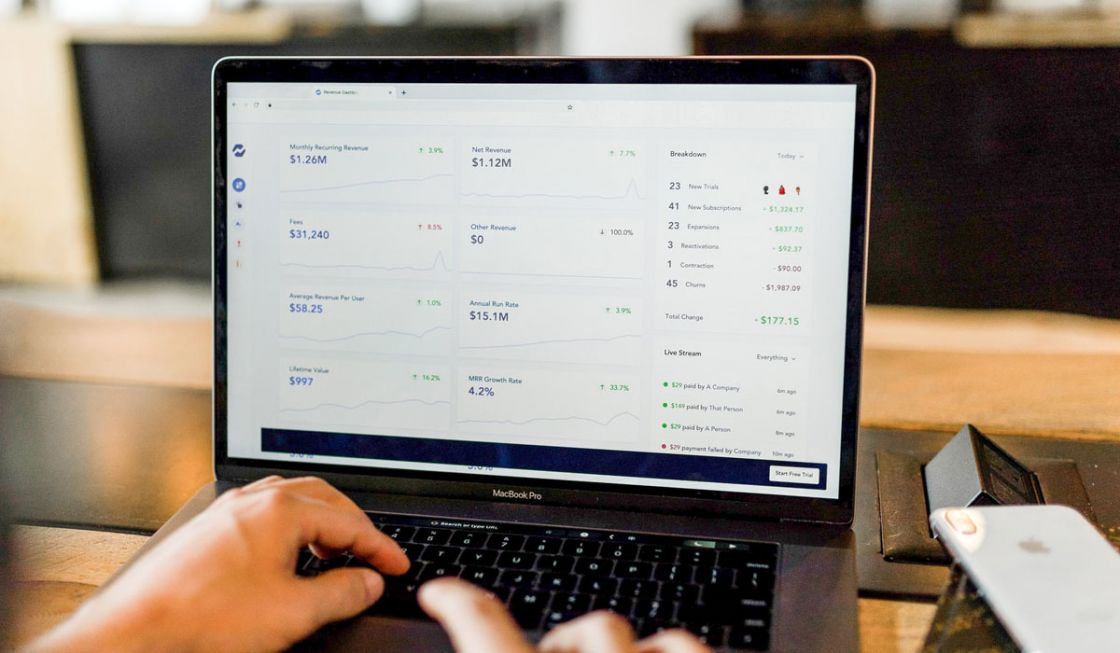 The effects of lockdown are reshaping the space in which eCommerce and retail brands will engage with consumers. Since March 2020, online shopping has seen exponential growth. Also, user habits are rapidly adapting to online shopping. Not only motivated by restrictions and social distance, but by the ease with which they can complete transactions without […]
Read More
Nov 16, 2020