Boost sales and drive traffic during London Fashion Week SS18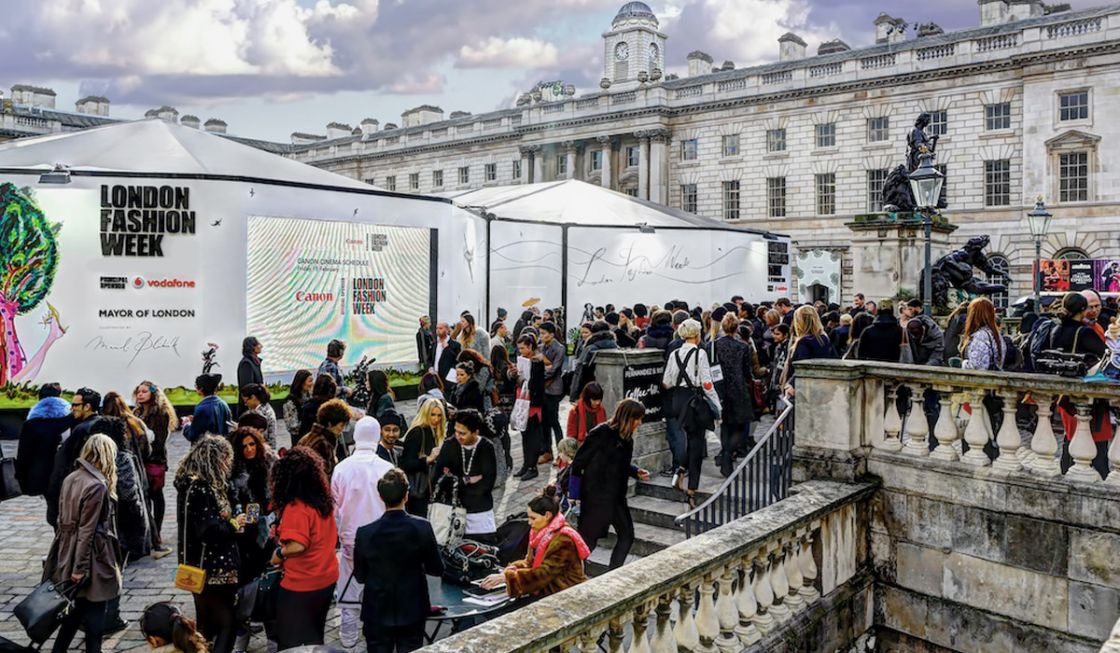 Posted 06th September 2017, by Cherry Adam
It's that time of year again. London fashion week is kicking off today. And your customers are ready to 'shop the trend' and crawl Instagram for the latest style of inspiration. So, how does the savvy retailer get a piece of the action? Here are 7 tips to quickly drive traffic, increase your sales and put a smile on your customers' faces this September:
Showcase How to Get the Catwalk Look for Less:
'Shop the Trend' or 'Get the Look' features are key this September as eagle-eyed shoppers look to recreate the catwalk styles for highstreet budgets. So how do you do maximise this? Firstly, you have to do your research. Check out what is trending at the biggest shows. Then, match the trends to your existing inventory and showcase this to your shoppers. Get creative. Add curated fashion week collections or banners to your home page. Place recommended items to key parts of your shopper's journey. Send catwalk-inspired emails. Post some stunning photos to your social channels. The more personal the better to boost conversions. Which brings us on to the next tip:
Know Your Shoppers with Smart Segmentation:
Where do your customers live? What are their favourite brands? Quickly segment your shoppers into smart lists to showcase them personalised content. Have your customers already bought or browsed items that would work perfectly with one of your looks? Let them know! Add recommended items to their transactional emails, or create pop-up banners just for the next time they visit your site. This can be easily implemented with your personalisation platform or CRM tool and is a great way to increase sales and engagement.
Reward Loyalty with Fashion Week Focused Discounts:
Reward and incentivise your most loyal customers with fashion week discounts especially for them. Want to win back old customers? Email them with a discount available only during London Fashion Week. Want to boost sales of certain items? Bundle them into a 'fashion week' look, and offer discounts to anyone who shops the trend. With smart segmentation, you can easily transform your customer insights into increased revenue this season.
Get Social: The Power of #LFW:
This may seem like an obvious one. But the hashtag #LFW was used on a whopping 1,952,117 Instagram posts during February's London Fashion Week. Get snap happy and start posting images of your best catwalk-inspired looks. Showcase your brand personality by posting popular runway images alongside funny, quirky captions or comments. Or get your audience involved by asking them to contribute photos of their own LFW style. Not built an Instagram channel or presence yet? Well…this is your perfect opportunity to start.
Showcase Your Fashion Prowess:
What is your brand story? Why should shoppers flock to you for the latest fashion trends? What makes you unique? London Fashion Week is the perfect opportunity to build your brand's influence and showcase your true fashion credentials. So whether you already have a strong content strategy, or just getting started, this month is the prime time to get your brand in front of customers. Place your curated fashion week looks into blog posts and write your own reviews. Add personality, humour, and knowledge that showcases your experience. Optimise your website to ensure that this content is shown in the right place. Share the content in personalised emails, and post to your social profiles.
Build Brand Advocates:
Transform existing customers into your best brand advocates by asking them to be guest contributors to your website, blog and social. Not only does this help reward your existing customers, but it also engages new audiences and helps build your brand awareness, if you have don't have enough time to create new content in-house. Simply add their style picks to your homepage as 'featured looks,' post their reviews to your blog or share their photos on your social. With easy website optimisation and personalisation tools, this is a quick and creative way to boost traffic and conversions this month.
Create Mobile-First Shopping Experiences:
Your customers expect seamless shopping experiences. In fact, this growing demand for immediacy has driven the top fashion week brands such as Burberry and Ralph Lauren to reinvent the whole runway process during fashion week. The launch of the 'see now, buy now' feature in September 2016 let these designers take their fashion week looks straight from 'runway to retail,' with collections being instantly shoppable. This trend is expected to grow during this upcoming fashion month. So make sure that your retail site, and all of the campaigns above, are mobile-ready and primed to delight and convert customers this September.
Want help personalising your site in time for London Fashion Week? It's not too late! Trial Recommend's leading personalisation platform today. Enjoy London Fashion Week!!