5 ways to improve ROI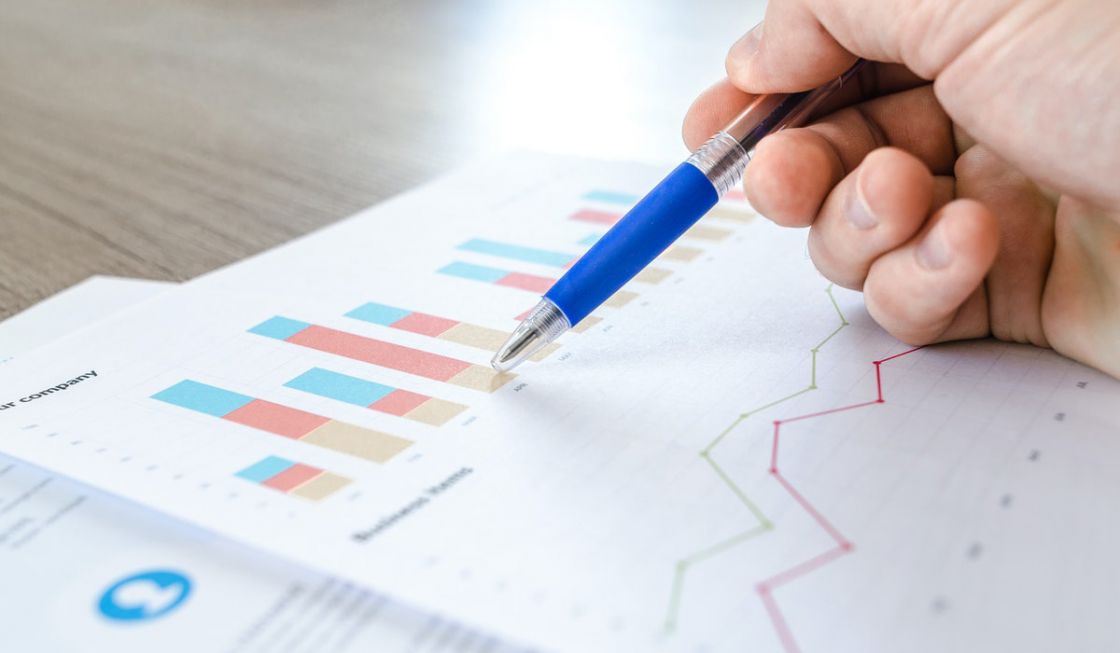 Posted 21st October 2020, by Guest Editor
Return on investment or ROI has always been the key focus for companies across any industry. Despite being an important metric, some marketers struggle with the right ways to measure its results. On a simple level, ROI is the comparison between the amount you spend on a campaign and the revenue generated from it.
For digital marketing activities such as paid search and paid social, tracking and analysing ROI is a pretty straightforward task. However, other areas such as content marketing still struggle with the measurement of ROI and its impact on inbound marketing.
In recent years, data analytics has been the catalyst for improving your return on investment, along with delivering personalised marketing messages to your customer. Thus, creativity is also moving up the ranks when it comes to influencing ROI.
CREATIVITY AND ROI
The McKinsey's Award Creativity Score was created "to have a quantitative measure that could be used to examine the linkage between creativity and business performance". A recent study published by McKinsey Digital with the latest winners of the McKinsey's ACS, shows that:
67% of companies that score in the top quartile have above-average organic revenue growth
70% have above-average total return to shareholders
74% have an above-average net enterprise value
Additionally, data from Nielsen, which analysed 500 FMCG campaigns in 2016 and 2017, shows creative is responsible for 47% of the sales uplift.
The data is there to prove that creativity converts. However, it may be a little bit harder to measure creativity. Personal taste and good ad design skills might not be enough sometimes to predict what will work best and yield good ROI.
A/B Testing is a good way to track the success of an ad based on creativity. Data from A/B testing may result in changing the smallest of details, such as the design of your call-to-action button. A positive ROI is possible when you pair unique designs and ad quality with data.
IMPACT OF MOMENT MARKETING ON SALES
Moment marketing is the ability to take advantage of ongoing events to create communications & marketing activities around such events. Brands insert themselves in the ongoing conversations in an organic way. When done well, it impacts positively brand credibility and even the overall revenue.
For example, moment marketing is all about seizing the context, and the US brand Patagonia did that. During some of the worldwide climate strikes, Patagonia stood by their "sustainable and climate-conscious brand", when they closed all their stores and they encouraged the staff to attend the rallies and support the movement.
You may be asking why this has anything to do with ROI? Since 2008, Patagonia quadrupled its revenue and continues to grow and become one of the leading outdoor clothing brands in the world.
A good marketing team is critical to executing moment marketing successfully. Social media can also play an integral part in reaching and connecting with the right audience. Since a moment marketing campaign, as the word suggests takes place in "the moment" professional consulting from a marketing agency is highly recommended.
THE ROI OF PERSONALISATION
Just like any marketing activity, personalisation can't survive without data. To provide a tailored experience for your customers, you need access to website visitors data to understand their journey, interests and patterns. Personalisation has been proven to increase sales by up to 19%.
Over 71% of customers crave a personalised shopping experience. Yet to this day, you still hear of companies saying that they either don't have enough time or resources to focus on it.
When you look across the customer life cycle, there are plenty of opportunities where personalisation will deliver an unparalleled ROI. Here are some statistics to consider:
Email marketing regularly sees a whopping 440% ROI when implemented effectively
Personalised Videos have a higher CTR (164%) than generic videos and a 116% uplift in conversion
88% of marketers reported seeing measurable improvements due to personalisation — with more than half reporting a lift greater than 10%.
Irrelevant content generates

83% lower response rates

, then personalised content.
CHOOSING THE RIGHT TECHNOLOGY
MarTech or marketing technology is crucial for a positive return on investment. A recent study conducted by Gartner showed that often enough marketers tend to struggle to choose the right technology and to harness its power for the benefit of the company.
Year-on-year, the global MarTech industry grows up to 22%. When done right, technology can boost your ROI, and enhance the work of your marketing team.
Using the right technology is everything from optimising your current website or migrating to a different eCommerce platform to implementing personalisation and 360º marketing software to improve your business or choosing which social media management tools are the best fit for your brand.
ALWAYS REFER BACK TO DATA
All the points mentioned above, either solely or partially rely on data. Accessing data means having the ability to analyse and optimise your marketing efforts. More data equals more optimisation, which equals better ROI.
Without data, your marketing efforts are more likely not to yield the results you expected. Apart from this, it is also hard to launch effective retargeting and omnichannel campaigns. But there are many ways to leverage personalisation and data privacy.
According to Recommend, the information trade-off between the business and consumer is vital. Once the customer understands how their data is going to be used, they are more likely to consent. Over 49% of customers stated they are eager to share their data if it means they will be getting benefits such as discounts and free merchandise. The bottom line is data, and marketing simply cannot exist without it.