eCommerce Personalisation: 7 Ways to Tailor Your Content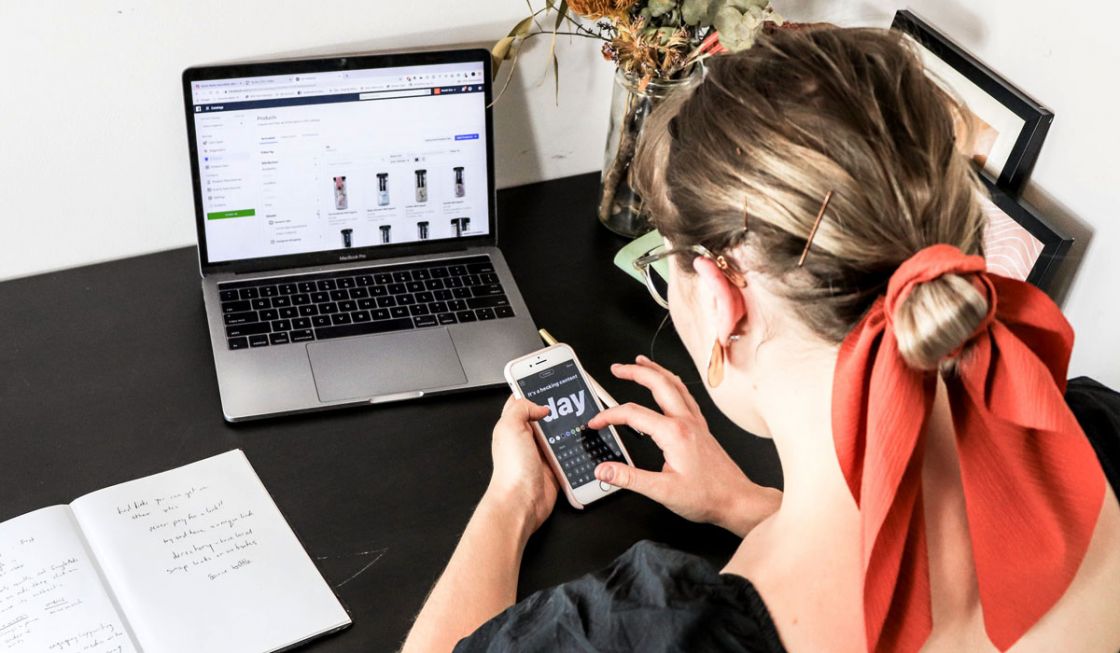 Posted 27th July 2020, by Guest Editor
If you're thinking about eCommerce personalisation and creating customised content for your online shop, it's hard to ignore the stats:
Despite growing issues around privacy and the misuse of personal data, consumers demand a personalised shopping experience. Those brands that fail to deliver such an experience risk turning away customers and leaving money on the table.
The good news is that it has never been easier to add personalised content to your online store. So, without further ado, here are seven ways to apply eCommerce personalisation to your store immediately.
#1 Display Recently Viewed Products
This is probably the simplest and most common form of eCommerce personalisation. Yet there are still so many brands that don't take advantage of this tactic. 
Just because someone didn't buy a product the first time they clicked on it doesn't mean they don't want to buy it full stop. Far from it. It's easy to get sidetracked while your shopping online. But it's often impossible to remember exactly what you looked at when you go back on the site.
Think of it this way: by reminding customers what they looked at in the past, you're actually helping them out. Displaying recently viewed products isn't just a great way to nudge customers into making another purchase. It's a valuable service that many customers appreciate.

#2 Suggest Personalised Product Recommendations 
In a similar vein, not clicking on a product doesn't mean a user isn't interested in it. If you run an online clothes store (or any other type of shop with a lot of products), the chances are slim that users are going to browse every single product page and category. That means there is a heck of a lot of items they'll probably never see…unless you help them!
That's why it makes so much sense to offer up personalised product recommendations based on the items users have previously looked at or bought. This works particularly well if you want to upsell accessories that are based on a specific product you know a customer has already purchased.
#3 Serve Up Personalised Search Results
If you're wondering how you store can recreate the personalised shopping advice that is synonymous with in-store assistants, look no further than personalised site searches. What better way to offer a bespoke service than by tailoring your search results based on their previous activity?
There are several ways your store can serve up personalised results. Personalising product results based on the user's browsing and purchase history will be the most common (and the easiest to implement). But you can even start personalising results before the user hits search by offering auto-complete suggestions based on past activity.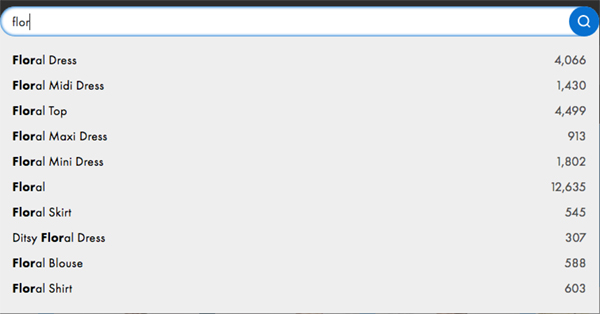 #4 Send Personalised Emails
Don't limit the eCommerce personalisation to the content on your website. If you can find a way to personalise every interaction you have with a customer, go for it! The easiest way to start is by sending out personalised emails to customers. These can include:
Exclusive offers on products they've viewed
Product care guides for items they've purchased
A request to leave a review about a recent purchase
An abandoned cart email
You don't even have to track users shopping behaviour to deliver personalised emails. It's easy to automate a happy birthday message if you collect a customer's date of birth — and it can make their day, too.
#5 Create a Personalised Homepage
You've probably designed your eCommerce homepage to help users quickly find what they want and showcase your latest and most popular products. But what if your homepage only showcased the products that each user was specifically interested in?
It would dramatically improve the user experience and make consumers a heck of a lot more likely to buy something, right? It's also a great way to blow customers away with how much you care about their shopping experience. If consumers have to decide between a store that tailors there shopping experience from the get-go and one that just sends out the odd personalised email, it's a no-brainer.
#6 Provide Personalised Offers
Whether it's a popup offer or an email offer, every discount you send to customers should be personalised in some way. Nothing is more frustrating than getting emailed a discount for your favourite brand only to find out it's limited to a product category you've never bought before.
You don't even have to wait for customers purchase to start personalising offers. New customers discount codes are a great way to encourage users to give you a try. You can even take this personalisation further by offering a discount on a product category they keep looking at.
#7 Tailor Information Based on Location
The beauty of eCommerce is that customers can buy your products from all around the world. But that comes with a problem. Often the information displayed on your site is only specific to people from a particular country.
If you apply your eCommerce personalisation based on the user's location, you can dramatically improve the customer experience. Instead of someone from the US being shown UK delivery times and getting excited about the prospect of next day shipping, you can manage expectations by showing the correct information immediately.
You can take this even further by personalising inventory and pricing based on the IP address of the user, too.
Being able to do eCommerce personalisation at scale is one of the huge advantages online shops have over brick and mortar retailers. But it would help if you were careful not to overdo it. Consumers appreciate a personalised offer, but no one likes to feel like they're being followed around the internet.