Tips to improve your email marketing automation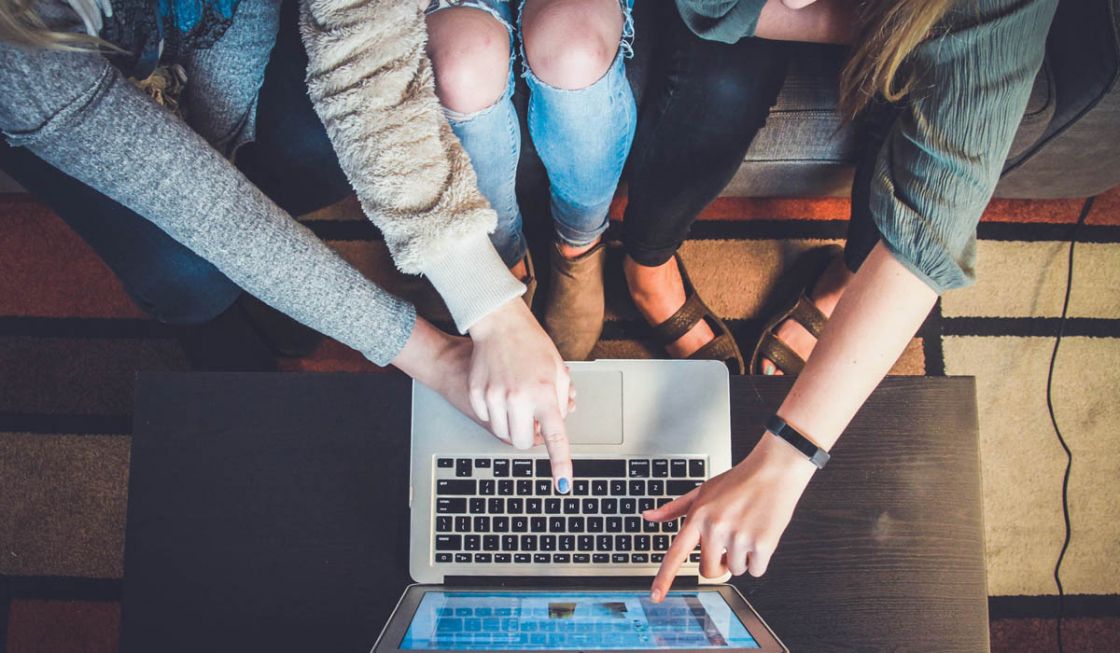 Posted 26th May 2020, by Guest Editor
It seems like email marketing is here to stay for good. This channel is considered a critical part of any digital marketing strategy –with more than 5.6 billion active email accounts worldwide– and is still being used by over 93% of marketers. To further breakdown how effective email marketing is, and why companies should care about email marketing automation, take a look at some facts and figures:
61% of customers want brands to provide them with product information via email
59% of customers said that email marketing automation has influenced their purchases
49% of customers have signed up for and want to receive promotional emails from their favourite brands
Email marketing automation is one of the most effective channels to increase sales and reach out to your target market. It is also a great way to deliver brand updates and keep in touch with your users. Due to recent circumstances, companies need to start focusing more on the online side of the business. It is an effective tool to acquire and retain customers. And right now, email marketing automation and communications more relevant than ever before.
Keeping it simple
Users receive a copious amount of emails every day, so the attention span is an all-time low. Therefore, simple is better and more effective. The critical aspect to focus on as a marketer is the essentials and declutter. Use simple artwork with easy on the eye colours and fun graphics that represent your brand identity well. The goal of the design is to grab the users attention and increase the click-through rate.
Experiment with Typography
A pretty picture and some text are no longer the most creative way to do an email marketing campaign. Companies need to think outside the box and experiment with the way they include graphics and art into their campaigns. A great example of this was recently done by Designmodo, in their Black Friday sale email campaign whereby they combined 2D and 3D graphics with typography.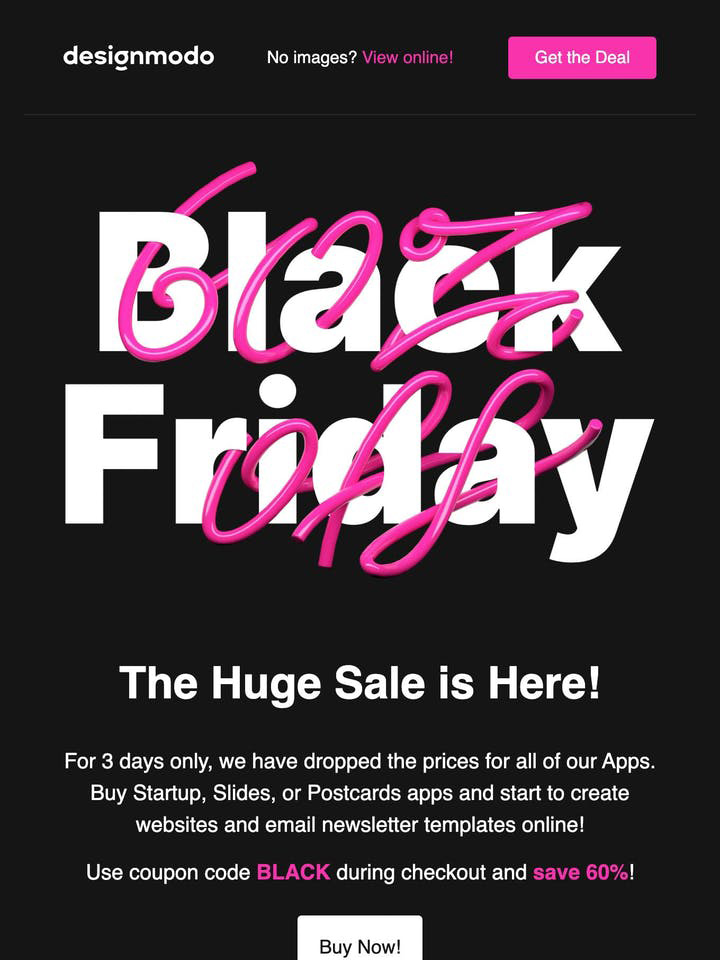 Level up your gifs and animations to APNG
APNG is an extension of the PNG format that supports animations. It is much higher in quality than a GIF, and comparable in file size. Using this new format could result in smooth graphics to use in your email marketing automation. However, the Gmail App and Gmail Desktop don't support the APNG format yet. We do highly recommend switching to this format as soon as Gmail implement this, take a look at the animation example done by Elastic Email, to see the quality difference in the animation.
Video content is king
There are two key features to remember about video email content, keep it short and keep it informative. The average attention span has decreased to 8.25 seconds, so make sure you get most of the product/service information in at the first 10 seconds. Video content in your email marketing campaign can establish credibility and spread word-of-mouth brand awareness. Make sure your video can be easily shared or re-posted to any social media platform and any messaging app.
User-Generated content
According to Wishpond, user-generated content is any form of content like text, images, audio or visual, the product's end-user creates that. User-generated content tends to drive more engagement for email marketing campaigns because it promotes the authenticity of the brand, and new potential customers might be more likely to click. 82% of customers think user-generated reviews are critical, and 70% of all consumers will scan through reviews and ratings before making a purchase decision. Coastal, an online eyewear retailer, did this very well in a recent email marketing campaign by including product reviews.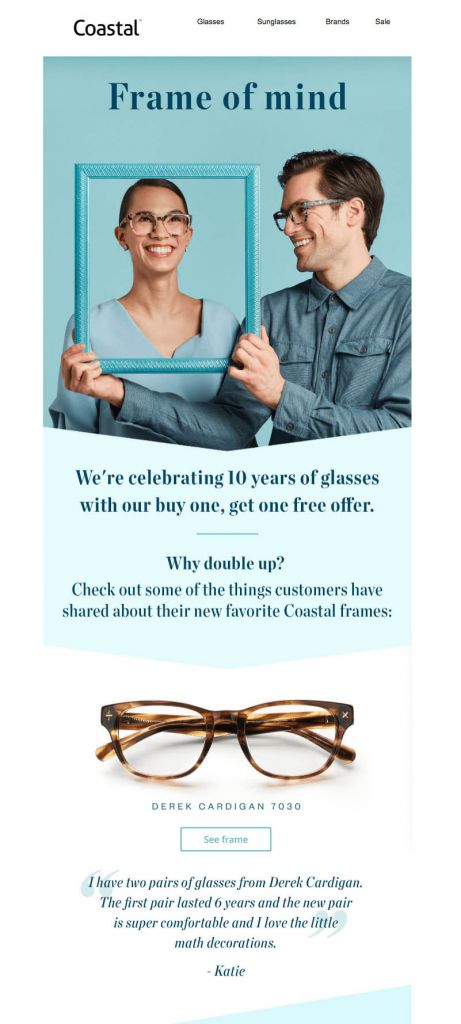 Think about dark mode
In a recent survey done by Medium, 82.7% of respondents stated they use dark mode on their devices. It looks like a lot of companies are starting to incorporate dark mode into their settings. This theme is already available on Google Chrome and Apple also recently introduced it into their OS. They are further developing this for Safari. The dark mode is becoming more popular every day, especially while using your smartphone before bed. Marketers should seize the opportunity and explore the idea of creating dark mode adaptable emails.
Artificial Intelligence is reshaping email
According to Smart Insights, marketing automation is centred around providing the most relevant content at the most suitable time to a specific individual or group, the intelligent part comes from how AI systems learn from past behaviours to shape future actions". For email marketing, artificial intelligence can be used to not only transform the levels of relevancy but also to provide predictive personalisation, smart segmentation, an automated workflow, optimised subject lines and email content, email frequency and send-time optimisation, and data analytics.
Mix it up with social media
42% of the population (3.2 billion users) are on at least one form of social media platform. This is a massive opportunity for companies to communicate with their customers without coming off too salesy. Lulus, an online fashion retailer, has recently partnered up with nano and micro-influencers in their email marketing campaign. It is essential to integrate email campaigns with social media because customers use these platforms to discover products. Lulus has done this quite well by partnering with Instagram influencers. By using their clothes, these personalities are helping to increase the brands' popularity and credibility.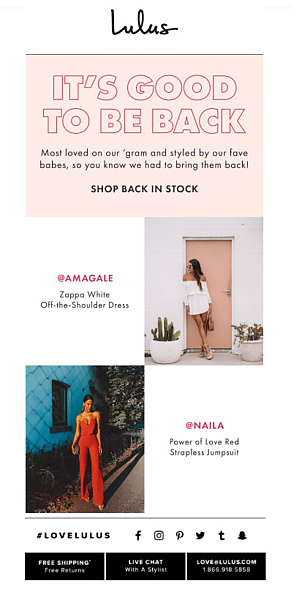 Optimise for mobile
There are over 7.26 billion mobile phone users in 2020, ever since the release of the smartphone people have been able to read and reply to emails even after they leave their office. However, only 20% of email marketing campaigns today are optimised for mobile devices, which is very low considering the time people spend browsing using their phone (54%) versus on desktop (43%). Optimising your email marketing campaigns for mobile will enable the company to increase its click-through rate and also increase sales. A sleek and straightforward campaign adapted to mobile is all you need to grab the attention of your customer segment.
Cross-Channel Integration
Another way marketers can synchronise all their marketing channels to deliver uniform offers to their email subscribers is by using cross-channel integration. One example of this is geolocation tagging, whereby you can ask your users to download an app that will ask them to input their location before they make a purchase. With the right privacy policies in place, marketers can directly email customers the product discount code before they make the purchase.