Cart Abandonments and Personalisation (Infographic)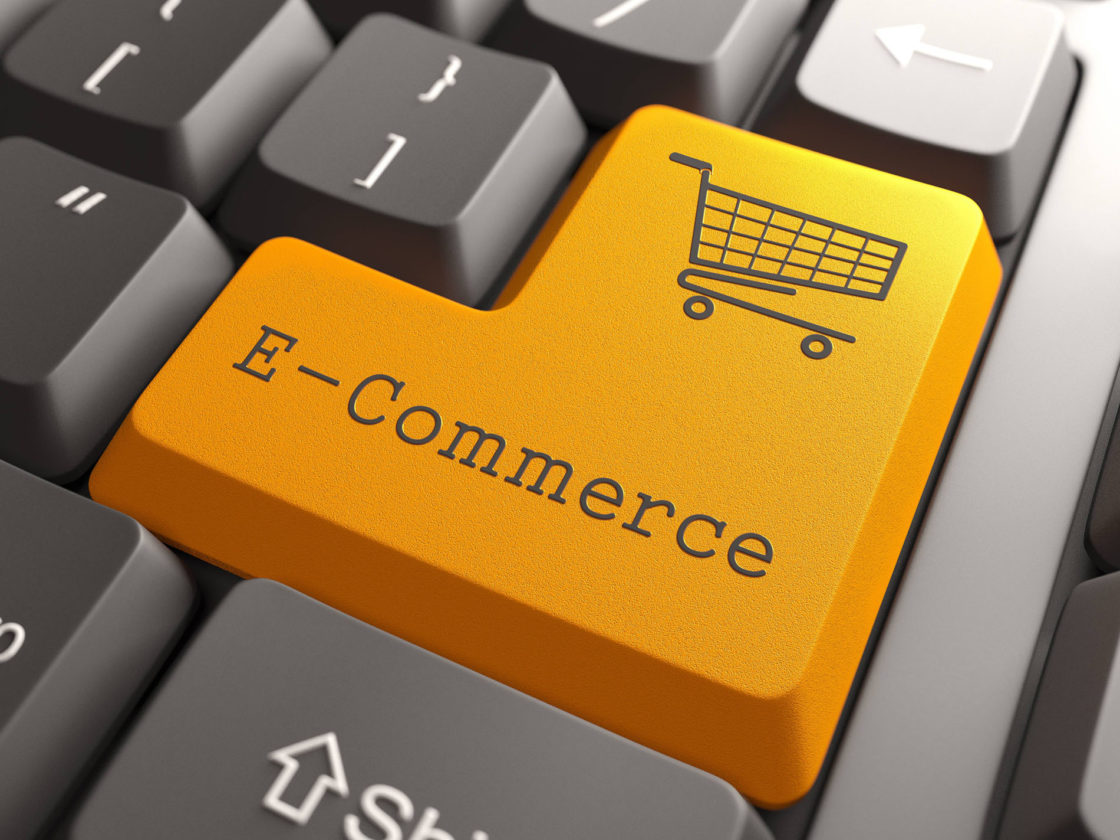 Posted 12th September 2019, by Cherry Adam
According to a study by the Baymard Institute, "a large portion of cart abandonments are simply a natural consequence of how users browse e-commerce sites – many users will be doing window shopping, price comparison, saving items for later, exploring gift options, etc." Cart abandonments happen almost every day in the online retailer world with up to 70% of users leaving before purchasing. 
Although, there are ways to improve the interaction between an online shopper and a retailer. For example, you can reduce your rates by improving your checkout process and including personalisation in your eCommerce strategy. A personalisation platform, such as Recommend, can help your business to improve the relationship with your customers. From gathering data to understand your users' behaviours and predict patterns, to product recommendations, cross-selling and personalised content. Our real-time statistics help you analyse the user's journey and our report section is the perfect tool to obtain the best results by improving your actions.
Use personalisation to reduce cart abandonments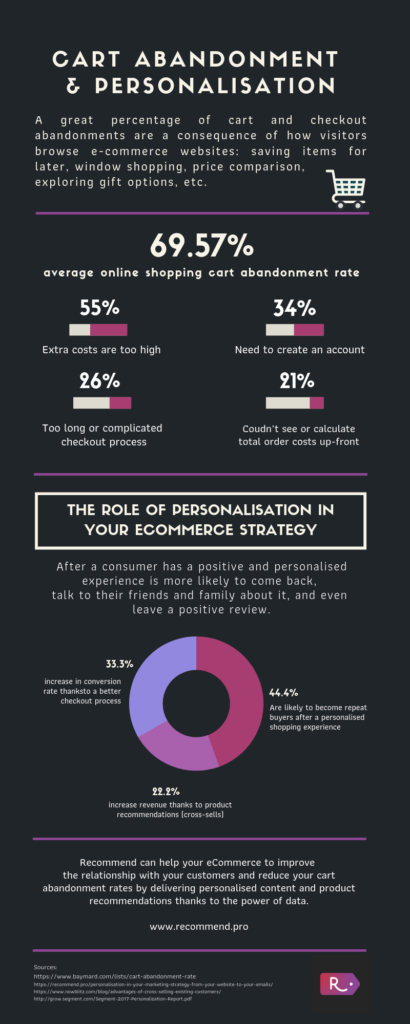 By delivering personalised content and product recommendations (cross-selling), you can reduce your cart abandonment rate. Use our smart campaigns features for your email marketing campaigns and push notifications. Set up email automation triggered by this behaviour and bring back those customers with personalised messages and special offers. Besides, improve your conversion, increase your revenue, and help you identify your visitors' pain points. This way you can adapt your eCommerce overall experience and your Marketing communications.
What you sell is unique and so are your customers. Recommend offers you a wide range of tools to improve your relationship with your customers by providing them with insightful, relevant content for them. More than 70% of users are willing to repeat with a brand if they receive a personalised treatment. Register for our free trial here and start enjoying the benefits of personalisation or contact us for a demo.