A personalisation platform for your eCommerce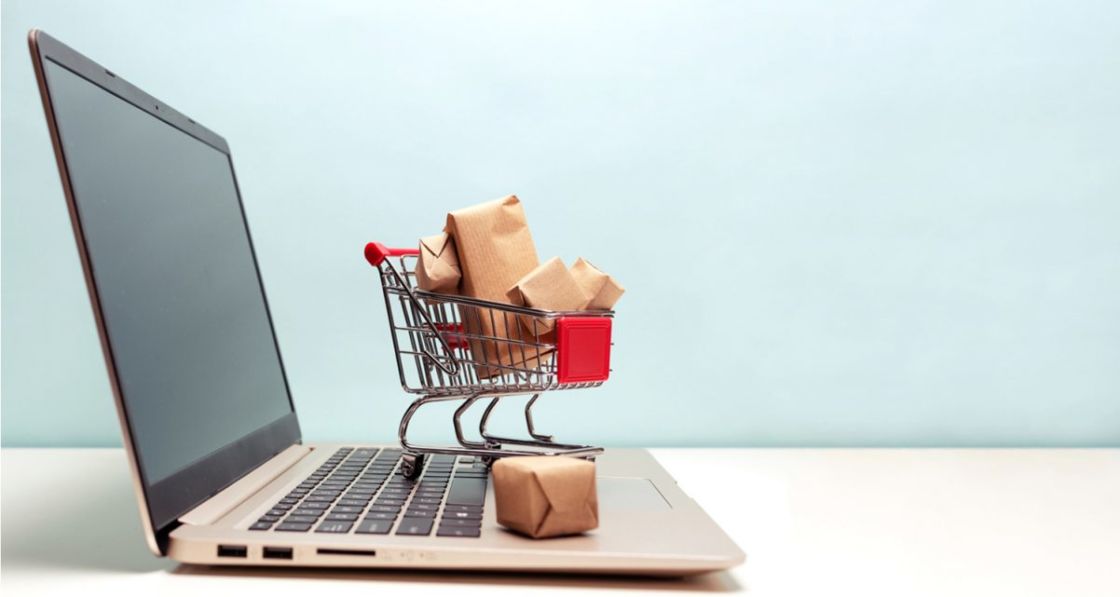 Posted 24th March 2020, by Cherry Adam
The use of a personalisation platform in your eCommerce is essential. Especially, if you want to get ahead of your competitors and closer to your consumers. Many personalisation statistics show the importance of more unique and customised interaction between brands and users: 80% of shoppers are more likely to buy from a company that offers personalised experiences. This includes reflecting previous interactions the consumer has had with the brand. Moreover, 59% of customers say that personalisation influences their shopping decision.
However, personalisation is more than using cookies or adding the users' names in your email marketing communications. To put in place an effective strategy, you need to have the right technology, usually powered by artificial intelligence. While more in-depth the analysis of the data is, more personalised the experience will be. Although, when it comes to picking personalisation technology, choosing between an all-in-one platform or a point solution is a sensible place to start.
But how to do personalisation right?
Before jumping in the personalisation platform pool, your brand and your marketing team need to understand why personalisation is important, and what are the benefits of its implementation. The platform will only work if you know what your objectives are and what do you need to do to reach them. It's the same as speaking of data-driven marketing without being able to analyse data or understand its meaning.
First thing first, the internal structure. Data needs to flow seamlessly across systems. It's what we call omnichannel strategy. Personalisation needs to be reflected in every stage of the user journey. If you don't take into consideration what's going on in your website, email marketing communications and social media channels, your message will come across as generic and non-important. Consumers will think more positively of a brand if it gives them content that is more valuable, interesting or relevant.
In fact, 75% of consumers are more likely to buy from a retailer that recognises them by name, recommends options based on past purchases, or knows their purchase history. Personalisation is a holistic process that requires a full understanding of who your users are and what they want. Your strategy should follow different stages from no personalisation or single-channel to omnichannel personalisation, and here is when the use of a platform is needed.
Levels of Personalisation
By identifying your level of personalisation, you will be able to understand what you need to do to improve your overall results and your users' engagement with your brand. By 2020, 51% of consumers expect that companies will anticipate their needs and make relevant suggestions before they make contact.
Level 1: No personalisation to single-channel personalisation
In this stage, your brand doesn't provide any differentiation versus competitors. This could mean bulk campaign offers and an overall strategy of one fit for all. However, you use personalisation in some of your email marketing campaigns, probably based on purchase data or demographic information. These actions will show results and return of investment but, at the same time, will create silos of information because the users' behaviour and insights don't get transferred from one channel to another.
Level 2: Multi-channel personalisation
In this level, your marketing team is starting to analyse users' behaviours and consider those insights. Bridging the information across channels can be valuable to create a better and more relevant experience. By browsing on a specific category or clicking on a banner in the newsletter, the customers are telling you what's suitable for them, making your automation and marketing communications more relevant.
Level 3: The omnichannel experience
By having a personalisation platform in place, this level can be reached more quickly. Thanks to the help of artificial intelligence, your brand will be able to gather data from all your touchpoints to identify patterns and make predictions. From the browsing history, purchase patterns and cart abandonment trends to their interaction with your brand on social media. You can create buyer personas and smart customer segments. Behavioural targeting drives better experiences and more significant customer insights. Understanding what channel, behaviour and served experiences drive your most profitable customers, you can use this insight to target similar audiences on your social marketing channels.
All you need is Recommend
Choosing the right personalisation platform for your business can be overwhelming. There are multiple options created to solve particular problems. Others can tackle many issues at the same time, but usually cost a lot of money and intricate implementation processes. For example, the majority of marketing departments have several solutions at the moment. One for email marketing automation, another for website analytic. And, lastly, another for managing their online shop insights and activities.
Managing different platforms can be expensive and time-consuming tending to high administrative costs and human error. Besides, not all the time bridging the data can be a straightforward process. Personalisation based on fragmented data can lead to a disjointed experience. An all-in-one personalisation platform keeps all of your data in one place, giving you a full customer view that will improve results.
An all-in-one platform like Recommend will help quickly implement users' behaviours into email campaigns reaching potential customers and retargeting the ones who are fading away. By showing personalised content across multiple channels, you will create a unique and seamless customer experience. Recommend not only let you personalise your eCommerce website by showing product recommendations and customised content. It will also give you real-time statistics; smart campaigns feature to manage transactional emails and marketing communications, and an extensive and detailed reports section.
Why is personalisation important?
Brands who manage to offer personalised experiences increase order conversion, average order size and customer loyalty:
Smart personalisation engines used to recognise customer intent will enable digital businesses to increase their profits by up to 15%.
Personalised homepage promotions influenced 85% of consumers to buy while personalised shopping cart recommendations influenced 92% of shoppers online.
74% of marketers said that targeted messages and personalisation of emails improves customer engagement rates.
If they get personalised offers or discounts, 63% of millennials, 58% of Gen Xers, and 46% of Baby Boomers are willing to share personal information with companies.
Lack of content relevancy generates 83% lower response rates in the average marketing campaign.
77% of consumers have chosen, recommended, or paid more for a brand that provides a personalised service or experience.