Social Commerce: Instagram Checkout and Facebook Shops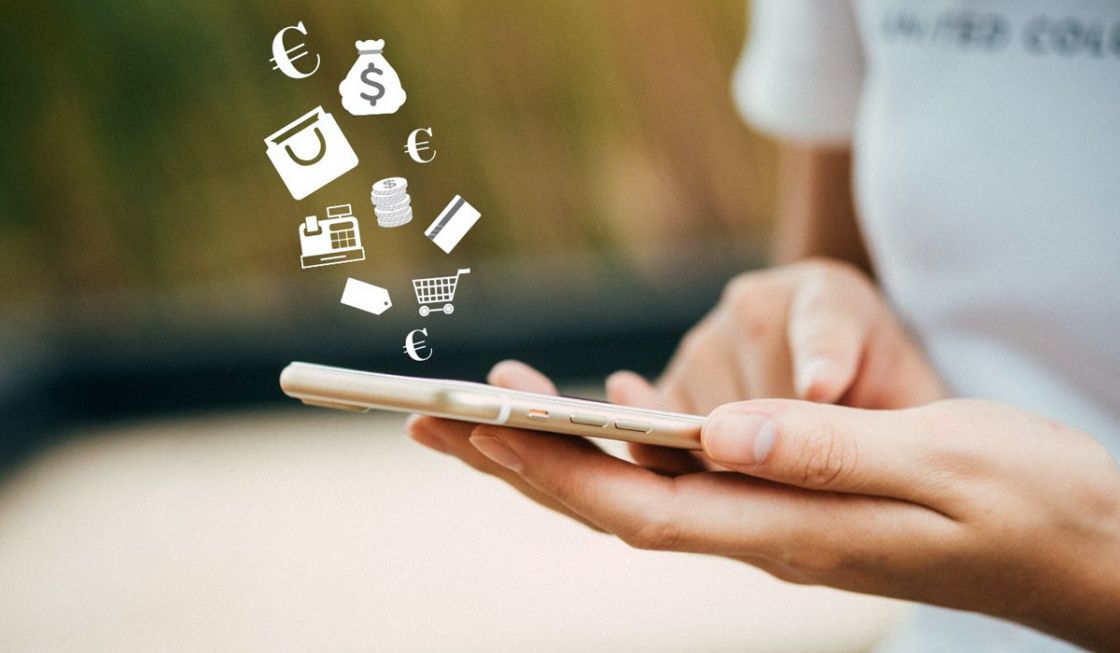 Posted 03rd September 2020, by Cherry Adam
With 3.5 Billion smartphone users in the world (44.81% of the population), and 79% of them have made a purchase online using their mobile device in the last six months; it seems clear that social commerce is the new trend to follow.
What are the main differences between social commerce and social media marketing? With Social Commerce, your brand can not only promote but also sell products directly within social media platforms. While Social Media Marketing –and paid social–, your brand promotes the products on those channels but to refer the traffic to the website.
Should I try Social Commerce?
The answer is yes. Not only because 30% of online shoppers say they would are likely to buy direct from a social media network like Facebook, Pinterest, Instagram, but also 70% of shoppers look to Instagram for product discovery. Imagine grabbing the attention of these users and offer them what they are looking for with a streamline and effortlessly purchase process.
One of the main advantages of Social Commerce is that people spend a lot of time on social media. They are used to browse these channels and to look up for things. Having the opportunity to create a whole shop on these platforms will allow your brand to be available to a tech-savvy audience that wants simplicity and products just a couple of taps away. Besides, these users already have their data on the channels, so the registration process is already done.
Instagram Checkout
Instagram Checkout is the most recent development by Instagram. This is a step further from its Shopping feature –that allows brands to use tags on images and stories and then take people to their stores to complete the purchase. Checkout keeps the shopping experience within the app.
According to a press release by Instagram, "When you tap to view a product from a brand's shopping post, you'll see a "Checkout on Instagram" button on the product page. Tap it to select from various options such as size or colour. Then you'll proceed to payment without leaving Instagram. You'll only need to enter your name, email, billing information and shipping address the first time you check out. Once your first order is complete, your information will be securely saved for convenience the next time you shop. You'll also receive notifications about shipment and delivery right inside Instagram so that you can keep track of your purchase."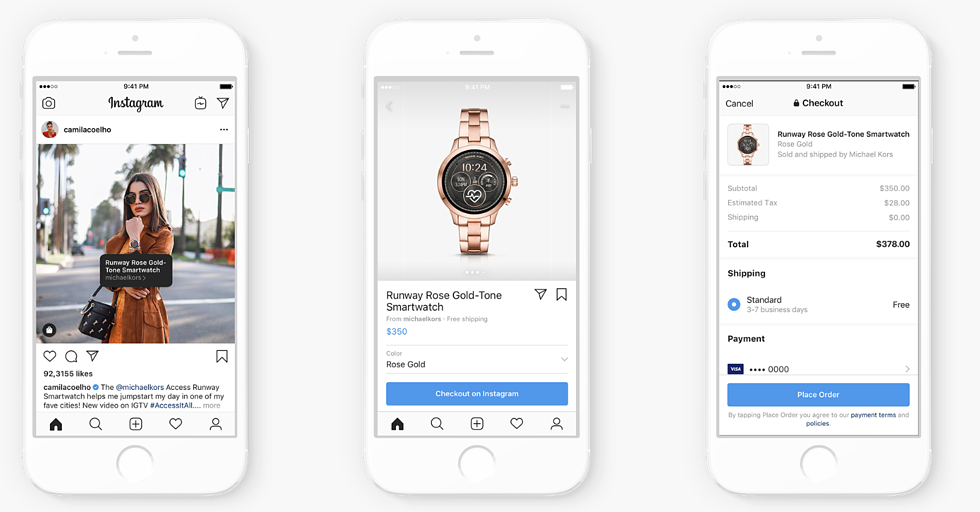 Facebook Shops
Thanks to Facebook Shops, brands can create an entire store within the platform. Your brand will only need a Facebook Page to start. Then, by accessing the Commerce Manager, you can complete a few steps to sign up and upload your product catalogue. Instead of promoting your catalogue using Facebook ads to take the audience to your website, the users will be able to complete the purchase without leaving the app.
An essential feature of this new platform is the possibility of find businesses not only on Facebook but also on Instagram. Besides this, costumers will be able to message a business through WhatsApp, Messenger or Instagram Direct for support or more information. Shortly, the possibility of viewing and purchasing using WhatsApp, Messenger or Instagram Direct will also be available.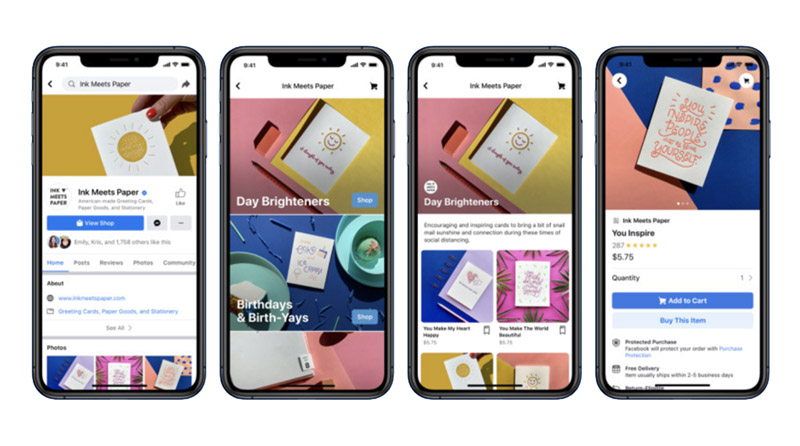 eCommerce vs Social Commerce?
There's no doubt that having an eCommerce website should be a mandatory step for any retailer. Not only gives you the possibility of showcasing your products but also who you are as a brand. Plus, websites always have space and range to allow for other sections. From the blog or resources to the jobs and team pages, these are areas that give credibility to your brand.
Social commerce simplifies the purchasing process, and it will probably affect your customers' engagement tremendously. Allowing people to browse your store and buy your products within social media channels is the best-case scenario for any brand-customer experience.
However, a combination of both seems to be the best strategy at this point of the game. Support one platform with the other, and promoting your brand, whether to refer traffic to your eCommerce website or your social shop should be an integral part of your digital marketing strategy. Above all, the one thing that needs to be considered -no matter the channel- is personalisation. A streamlined process needs to be always unique and special for each one of your customers.
Related Articles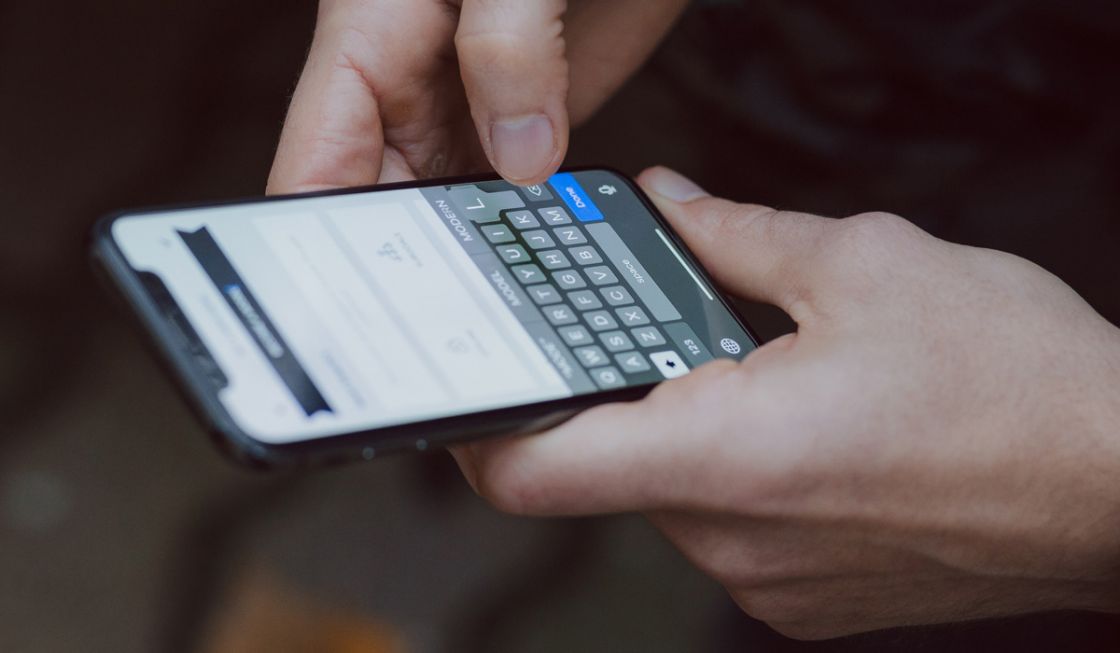 As eCommerce keeps growing, and online shopping could reach up to 15% of retail purchases worldwide by the end of 2021, the need to provide an excellent experience for customers is vital to your eCommerce business's success. The budget for next year will be constrained, and decisions will be more thought through, so it's essential […]
Read More
Dec 28, 2020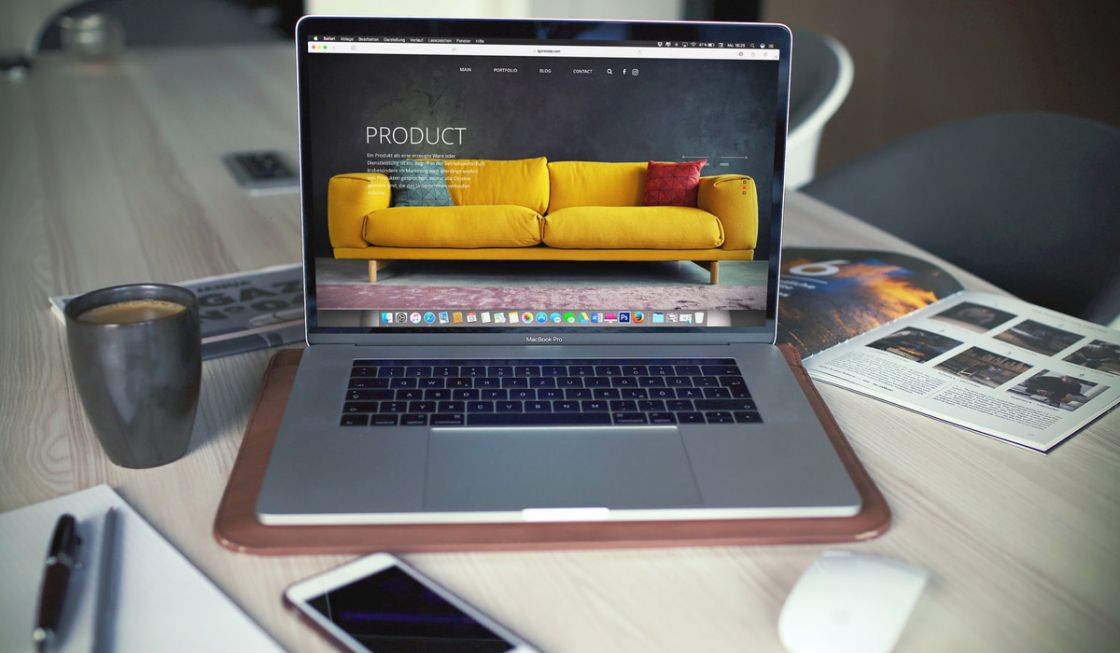 By now, most retailers and business owners have recognised the importance of eCommerce personalisation and the overall shopper's experience. With countless competitors in the market, this factor has become even more essential. The success of your business strategies is measured by how the consumers remember your company. According to Accenture, 83% of consumers are willing […]
Read More
Apr 28, 2020
Every change generates resistance. When it comes to corporate, naturally, there is no palpable desire to go beyond standardised ways. Just as personalisation is becoming a common practice in eCommerce, its principles can, and should, be part of the corporate culture.
Read More
Nov 06, 2019