Recommend in 2021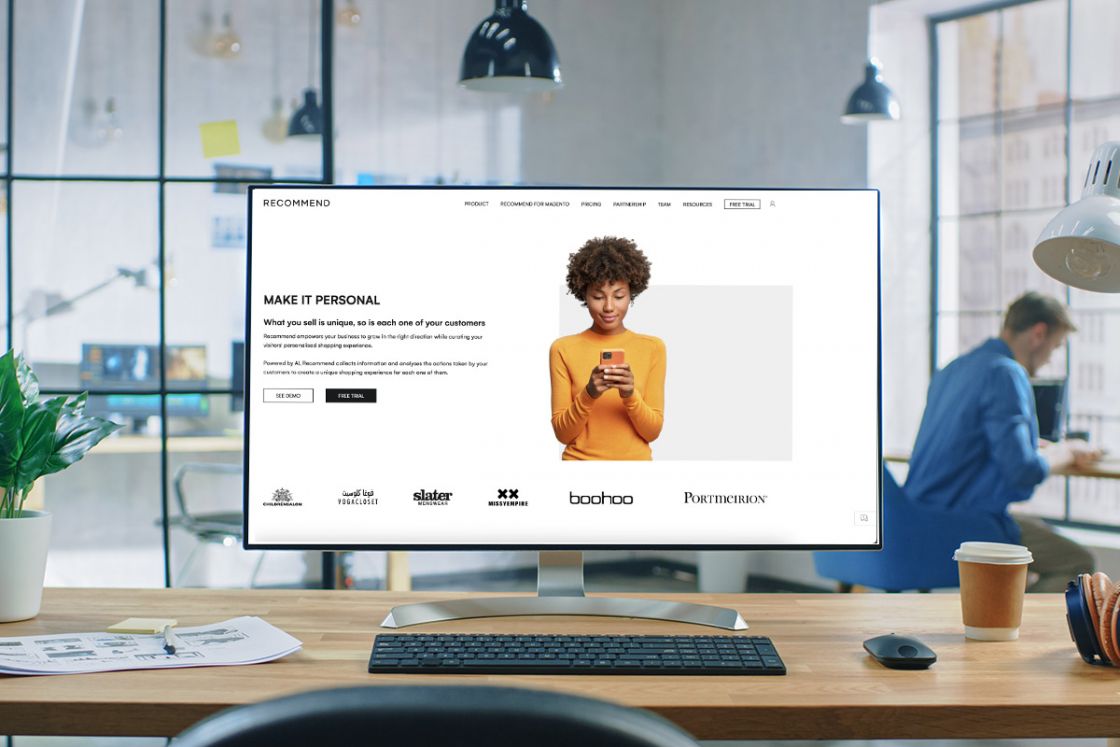 Posted 15th December 2021, by Cherry Adam
As the year ends, we wanted to count all the achievements and updates that have taken place during 2021. But, before we start, we want to thank all our clients, returning and new, for trusting our platform and team. Their results speak for themselves.
Our platform helped improve performance and deliver a genuine, personalised experience. Our motto has remained the same, data needs to be an ally instead of a misused resource. AI and machine learning should also be part of your shopping experience. These technologies allow optimising your website and gathering critical information to improve and strengthen relationships with visitors and current customers. 
Recommend assistance in numbers
Thanks to our solution, our clients have streamlined processes, saved resources and re-allocated time and budget into what matters for their businesses. One of the most interesting aspects of this year's performance is that our clients' assisted revenue has increased year-on-year. This allows us to confirm that online consumers rely on recommendations and, most importantly, that personalisation matters.
Recommend overall performance (based on our clients' results):
Assisted revenue (on-site) increased by 117%

The number of emails sent via Recommend also increased by 273%

Email/Push marketing AR increased 200%

The CTR of emails and push notifications sent via Recommend was between 5%-6% (the average CTR is between 2-5%)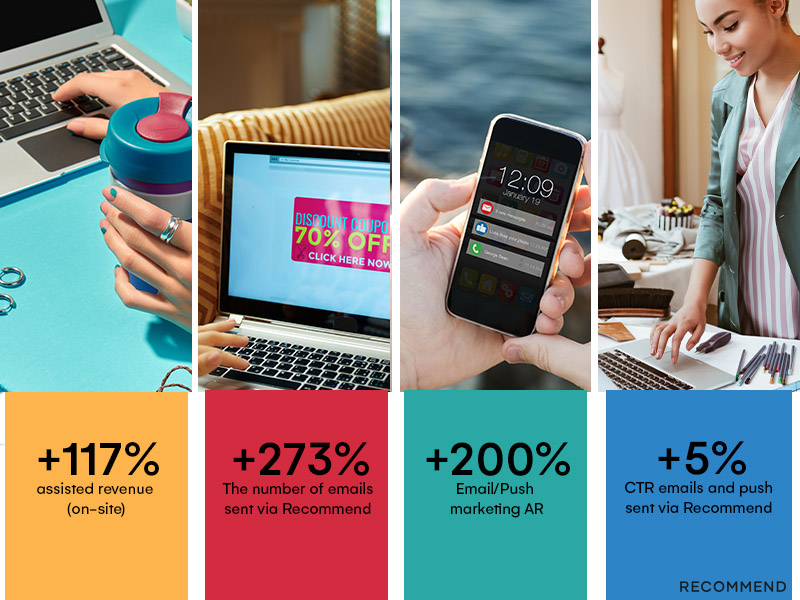 What was new in 2021
Next year carries great expectations. Nearly 95% of Internet users have purchased online, and e-Commerce sales worldwide are estimated to reach $5.4 trillion. If we talk about email marketing, this resource continues to maintain its power in the marketing strategies of retail brands. More than 60% of users prefer to be contacted by a brand via email, while 65% of consumers say they have bought due to an email marketing message.
Besides our core offer as a personalisation platform, we also provide a wide range of services, from Personalised Shopping and Messaging to Product Merchandising and Visual Search. More recently, we launched our Campaign Expert Package to support our clients when using our Messaging services. This package includes an account manager able to help with any marketing campaign, from segmentation and design to optimisation.
What's next
While ending 2021 on a positive note, the expectations for 2022 are also high. We plan to go the extra mile with many updates, including improvements in our audience segmentation, content personalisation, email and push marketing (including A/B testing), new clients' onboarding for our Visual Search functionality, and integration with the most relevant e-commerce platforms in the market.
If you are looking for a solution to optimise your eCommerce business, and also manage your marketing activities, look no further and contact us by clicking the button below: