How online wedding retailers can step up during Covid-19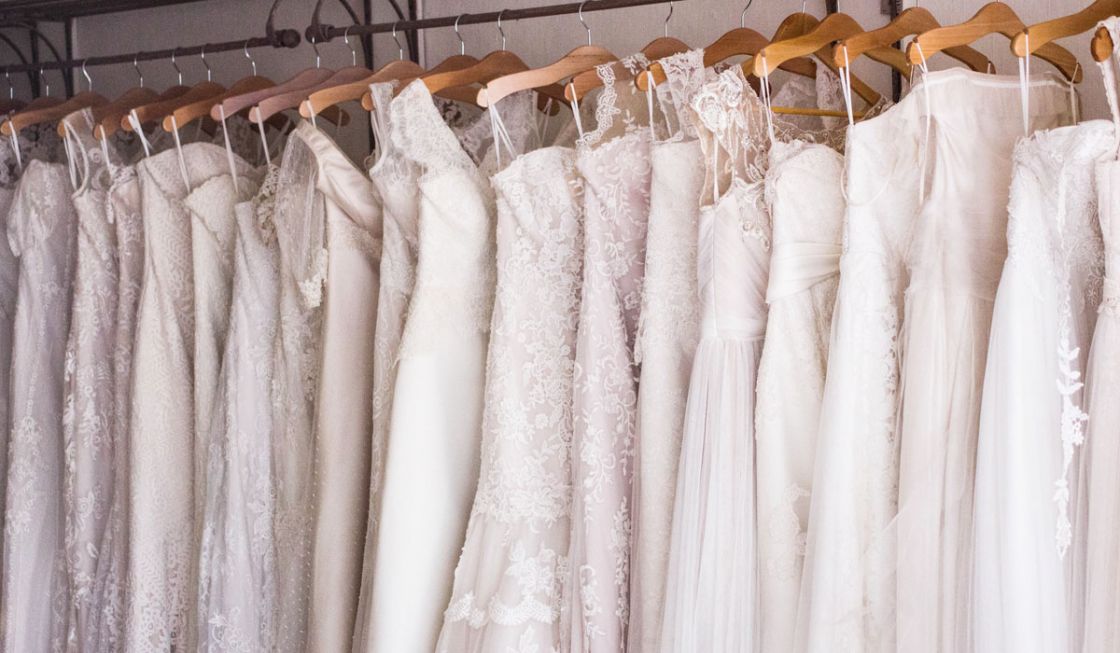 Posted 13th July 2020, by Cherry Adam
The traditional wedding butterflies which many couples experience in the build-up to their big day are up to a new level this year. This year, the looming wedding season is suffering by the coronavirus pandemic. The lockdown changed all aspects of life and people need to adapt accordingly. Weddings, in particular, hit hard by restrictions on travelling and the number of people who are permitted to be in one place.
The knock-on effect of this is that online wedding retailers have seen a drop in business as many couples either cancel or postpone their weddings this summer while others adopt a 'wait and see' approach, hoping that the worst of it may blow over before their big day. As an online wedding retailer, though, you simply cannot afford to throw your hands up and accept your fate. You may have already been able to tick long with previous business and down payments for future orders. Even in lockdown, you need to maintain a presence if you are to ride out the storm.
Here are just some of the areas you need to focus to lessen the impact of the Covid-19 pandemic.
Communication is key
Letting people know you're there is always a worthwhile practice for online retailers. In the current climate, it has become even more vital. Digital platforms may be the only way to reach your clients remotely. Use every communication tool you have in your box to keep those lines open and be as personal as you can be. Especially during this time, your customers expect to be treated with uniqueness and consideration, so personalisation must have the leading role in your strategy.
You should also still try to drum up new business by constantly promoting your brand. Sure, people may not be able to flock to you in the usual numbers, but it's all about planting a seed in their minds for the future. Communication is also key when outlining your policies in regard to refunds or reschedules. Given the extraordinary circumstances, here are some key ways you can communicate with clients and would-be customers:
Omnichannel Strategy
Maintaining an omnichannel strategy during the Covid-19 crisis is essential. You can't pretend that you are blissfully unaware of everything that's going on. So, you should try to keep on track with your pre-lockdown content and social media strategies. Remind people of your products, post pictures, share interesting third-party content and maybe even consider some live videos or Q&As. It may also be a good idea to share and support content with other online wedding retailers, very much in line with the 'we're all in this together' mantra.
Same with your website content, product recommendations and email marketing communications. By using a personalisation platform like Recommend, you can adapt and improve your content accordingly. Also, based on your website visitors' browsing and purchasing history. For instance, if you have a customer who had recently cancelled or delayed its wedding, send it a special discount and some encouraging words, to make it feel special and heard.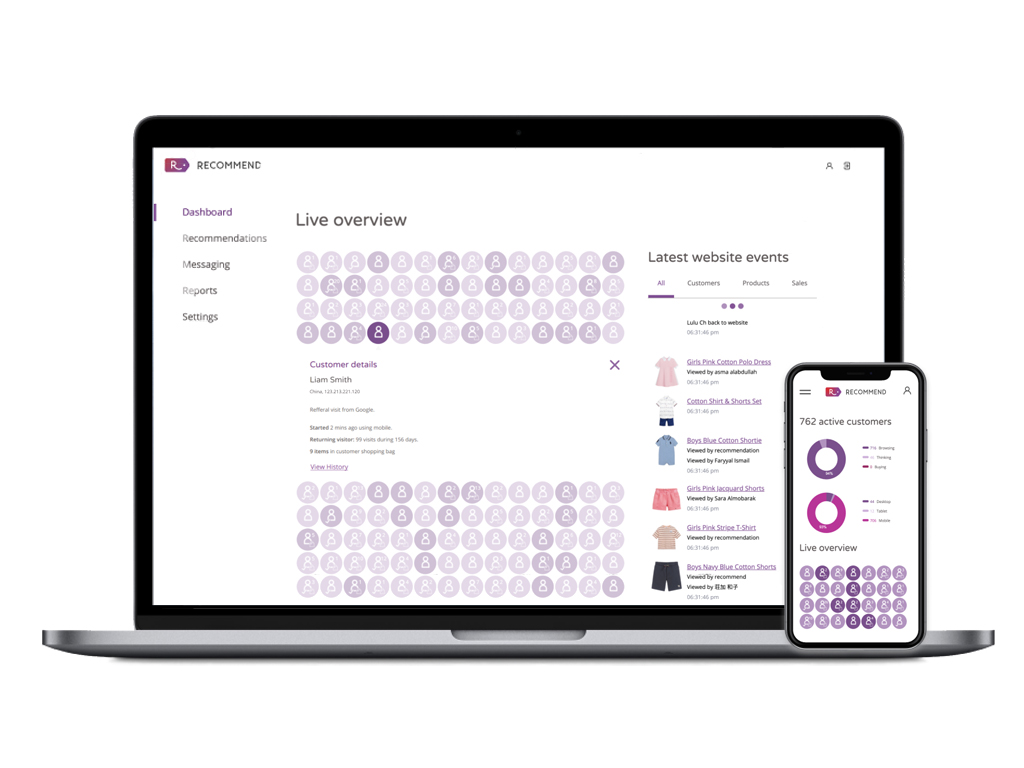 Telephone and email
While this will be an anxious time for you, you will also have to deal with many stressed-out couples. Those who are facing the prospect of their dream day not going as they had planned. Therefore, you should make yourself as available as possible for your clients. Get on top of emails, respond to as many as you can. Contact clients directly yourself to put their minds at ease via email communications or even telephone. A couple will remember the time you took to put them at ease and are far more likely to recommend you to friends and family if they have had a positive experience.
Planning ahead
While the summer months are traditionally the wedding season, a lot of trade for eCommerce wedding business are now in other times of the year. Couples will place orders and pay deposits for many months in advance. Depending on what type of online wedding retailer you are, you may need to order supplies from a third party. Ordering schedules impacted by the coronavirus pandemic will have an effect on your plans too.
Couples who are getting married this summer will have borne the brunt of these delays, but the months and year after the pandemic has subsided may also present considerable ordering difficulties.
Delays experienced now by online retailers will create a backlog. There will be a time in the near future when large-scale weddings will happen again, the slowdown in the supply chain may mean that problems still exist. Take the time, therefore, to re-evaluate your ordering schedules to factor in future delays. This will put you in a better position to advise customers of how long it will take to complete their orders.
Are you covered?
The pandemic cover isn't a box you're likely to have ticked when taking out business insurance for your online wedding company, but you may find that you can recoup some of the losses you have incurred since the start of lockdown. Study your insurance policy to see if you have relevant cover in place and seek advice, either from your insurer or lawyer as to the options open to you. You should also investigate if you are eligible for government assistance.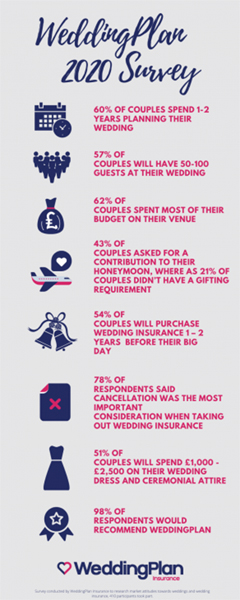 Related Articles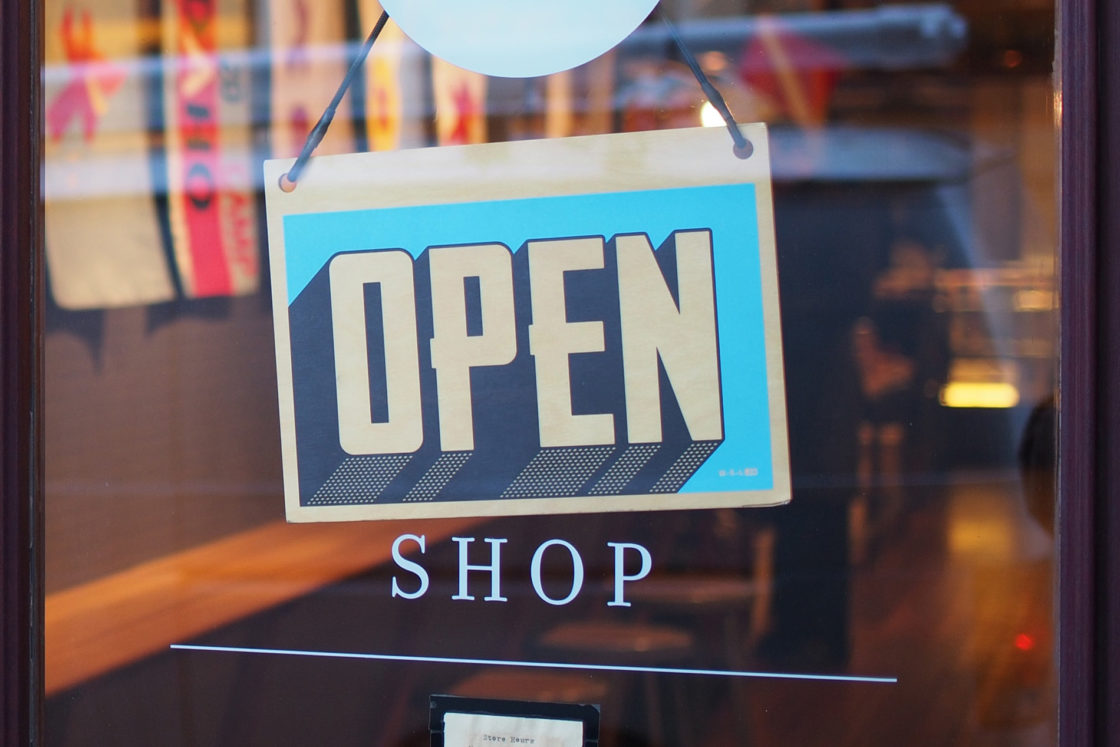 The adventure of opening and maintaining a small business is not an easy task. Being a retailer is a job that requires passion and a lot of responsibility. You can either start locally and offer your products and services to your neighbours. Or go on a different direction by creating a website and implementing an […]
Read More
Dec 05, 2019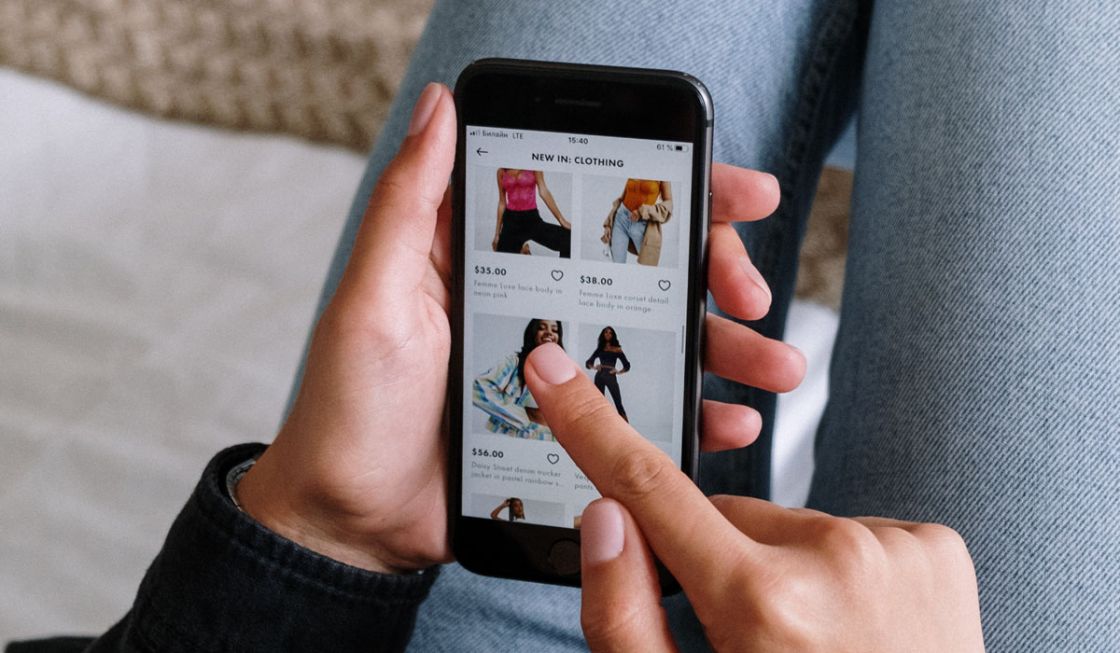 ASOS was founded in 2000, by Nick Robertson and Andrew Regan. Since then, it has become one of the most popular and beloved British retailers. At any moment in time, the e-commerce giant is juggling over 85,000 products, with 5,000 new items being added to their catalogue every week. Over the years, the technology and marketing […]
Read More
Nov 26, 2020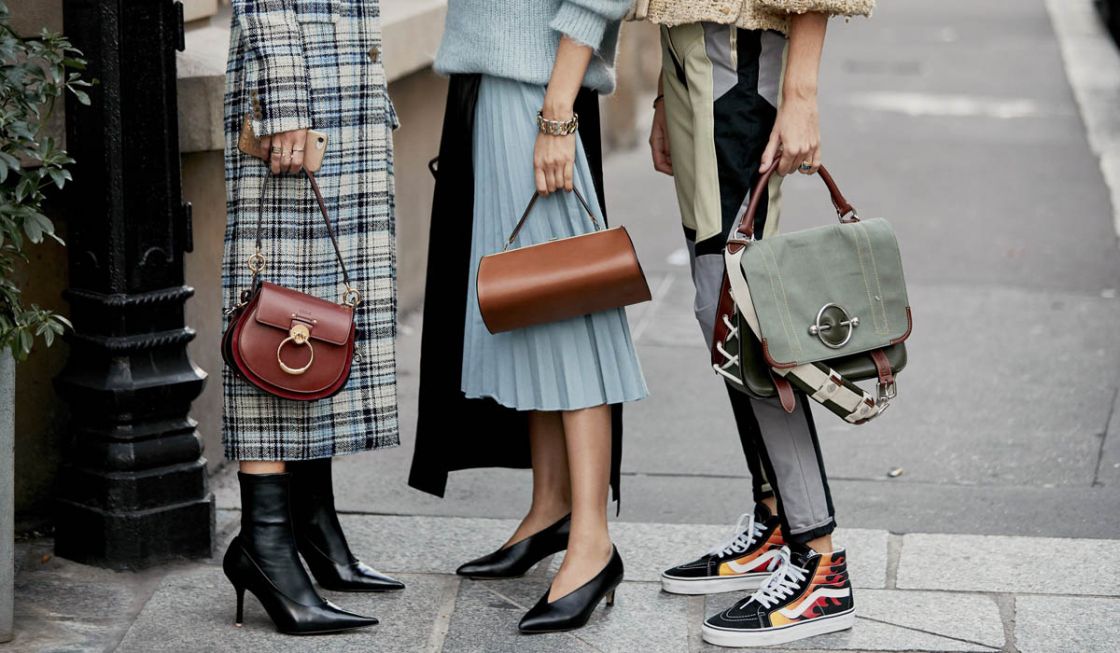 According to the annual luxury study carried out by Bain & Company in 2018, the personal luxury market is expected to reach 405 billion euros by 2025. Consumers demand personalised treatment from brands due to overexposure on social networks and mass consumption. One in five luxury shoppers said customisation, specially tailored, is relevant to them […]
Read More
Jul 21, 2020