How visual & voice search are redefining eCommerce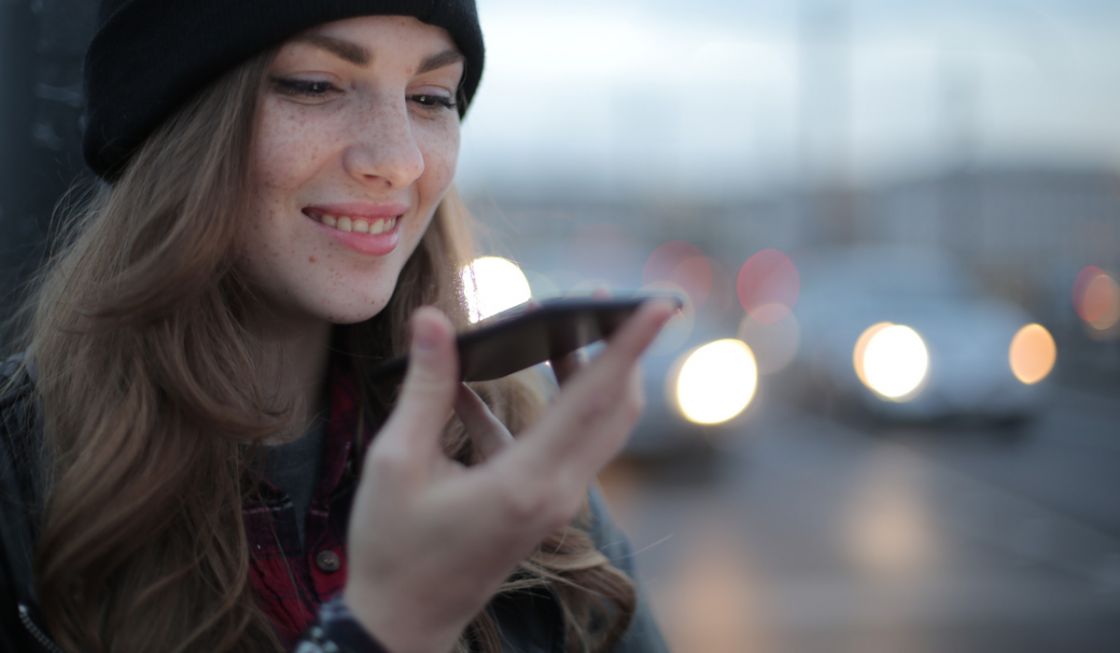 Posted 19th May 2020, by Guest Editor
The fashion and technology industries are continually reinventing themselves every year. Since 2017, 50% of all searches are voice-activated, and visual search is following suit. In the past decade, eCommerce had to adapt to responsive sites as people began to use their smartphone to browse the Internet. Now, the change in how we search has come about through AI-powered assistants or uploading images to visual search engines.
Instead of endlessly browsing, users have switched to a more user-friendly approach. They search using phrases or uploading an image of the product they want to buy. According to MTA, the reason behind the change is because it provides a more engaging and personalized experience for its users. AI-powered voice assistants and visual search enable a better shopping experience. Making it easier to assist during the purchase journey like finding out more information about the product before the final purchase. Voice search also empowers people in their homes to multitask, without focusing their attention on one specific device.
The use of AI and semantic-based product search is also making it mandatory for eCommerce brands to innovate in this area of the customer journey. According to Neil Patel, long-tail semantic searches enable the search engine further to understand the intent behind the user's search. Some companies report a 2% drop in shopping cart abandonment rates if their sites have a semantic-based search engine, versus as much as 40% on sites with plain text search. So, we ask ourselves is visual and voice the future of search?
Shopping using your smartphone camera
According to Towards Data Science, every month, there are 600 million visual searches performed on Pinterest alone, and 62% of millennials prefer to use visual search over any other new digital shopping technology. Pinterest Lens and Google Images are the two leading visual search engines. Potential shoppers can upload images of the product they want to buy to the visual search engine. Pinterest or Google will then help you to find the exact product online and also suggest matches.
ASOS
The retail fashion giant ASOS has added a visual search tool called Style Match that allows shoppers to take or upload a picture, and then discover products from their catalogue that match it. According to ASOS, the Style Match tool can match from more than 850 brands and over 85,000 products. The app also encourages the shopper to buy the more affordable ASOS branded clothing. When a customer uploads a picture of a designer product, the app finds more affordable styles that match it.
BOOHOO
In recent years, the fast-fashion eCommerce retailer Boohoo has turned the term "out of stock" into an opportunity. After implanting visual search into their website, Boohoo reported that the view similar products feature yielded a conversion rate of over 100% higher, and the pages per session were 135% higher than usual. The AI visual search technology will easily let the potential customer know they can shop entire looks, accessories, and cheaper own-brand alternatives.
FOREVER 21
Forever21 seems to be offering a more personalized experience for its customer base, with the Discover Your Style visual search feature available on their web and mobile homepages. The online retailer has partnered with the visual search engine Donde Search to offer a customer-specific experience by enabling the shopper to click on icons representing specific features such as the colour or silhouette and presenting the results to the customer using Forever 21's inventory.
Hey Siri, can you recommend a good restaurant in London?
At least 20% of mobile queries are voice searches, and this statistic will most certainly be much higher next year, considering voice assistants like Apple's Siri, Google Assistant and Amazon's Alexa are available on many devices and in 119 languages. Voice search has come a long way since 2002. Now it is becoming widely used by people to shop online.
According to a recent article by Prestige Recruitment Group, voice shopping is predicted to reach £5 billion in the UK by 2022. Apart from our smartphones, Alexa and Siri are designed solely for voice interaction and search. Amazon has sold over 100 million Alexa devices since its release in 2015. However, there are still many ways in which voice search shopping can be better for customers in the future. Artificial intelligence is the key, as it is the catalyst behind virtual assistants. Some retail companies have already started incorporating voice search shopping.
WALMART
Walmart has recently partnered with Google to launch the Walmart Voice Order. With the use of the Google Assistant, customers can now order their shopping via voice. Walmart has taken a giant step forward by investing in this technology. However, there is still more AI updates to come to hone in on this voice shopping tech.
AMAZON
It seems like Amazon is miles ahead in terms of voice search technology. The eCommerce giant owns the whole ecosystem from Alexa to the shopping platform. Hence it can create a very smooth process for its target market.
ESTÉE LAUDER
The luxurious cosmetics brand has introduced a beauty-focused app for Google Assistant on the Google Home device. The app focuses on introducing personalized skincare solutions through voice activation. The in-home experience is called The Estée Lauder Nighttime Expert, and it's activated when the user says "Ok Google, can I talk to the Estée Lauder Nighttime Expert". This is one of the first highly personalized voice services by a beauty brand. The chat experience enables the user to discover the most suitable nighttime skincare routine by asking a series of questions.
Visual and Voice Search Challenges
AI and big data are the fundamental backbones that enable voice and visual search. However, there are still many challenges that big companies face maximizing the possibilities.
Product Discovery
Companies need to integrate AI and all the information available to their systems. This way, it will provide the customer with the correct product data enhancing the voice and visual search.
Return rates
For some online retailers, return rates for first-time customers can be as high as 50% – 80%. This is where visual search can help to reduce the return rate, through the use of reliable and useful images and a highly personalized experience for the customer.
Conversational phrases
The internet trends report emphasizes that over 70% of voice searches were performed using a natural or conversational language style. Companies need to be looking at how to integrate SEO, voice search and AI to make the experience more conversational, and in turn, yield better search results.
The current pandemic and the shift towards online shopping, make it an exciting opportunity for companies to improve their experience. With social distancing, visual and voice search needs to become further personalised to replace that face to face experience. With most of our product queries starting on Google, it will be interesting to see how other eCommerce search engines further develop their AI to offer an inclusive experience for the customer.