Get the best of the London Fashion Week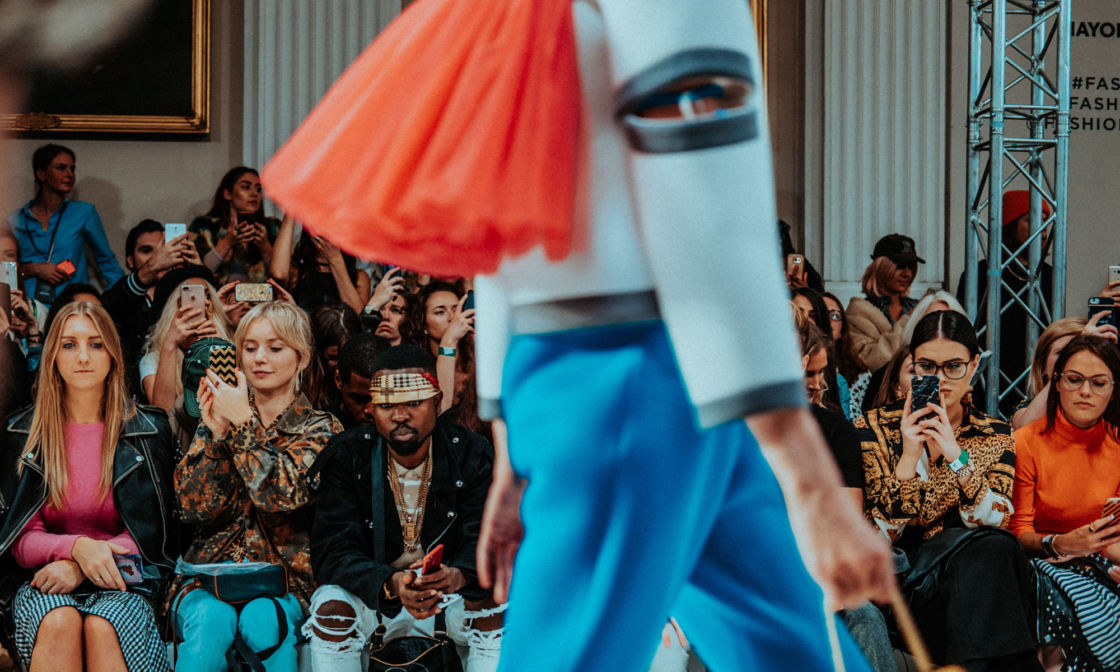 Posted 25th February 2020, by Cherry Adam
London Fashion Week takes place twice a year in February and September, showcasing over 250 designers to a global audience. According to the LFW website, the profits generated by this event are over £100m each season. The AW edition of the London Fashion Week brought us unforgettable moments and unique trends.
From Tommy Hilfiger's ready-to-wear collection or Ashley Williams's cool and casual aesthetic with a subtle confrontational nature to the legend Vivienne Westwood and her quirky view of fashion and the sublime show offered by Burberry. In this sea of options, styles and original pieces, what is the best strategy for online retailers?
Here are five tips to increase traffic, improve engagement and get some extra revenue thanks to the London Fashion Week fever:
1- We got the looks
Now the event is over; it's time to show your customers how to get the looks featured in London Fashion Week. For example, create a lookbook and share it on your social channels and blog; show a pop-up on your homepage or create product recommendations based on the pieces or brands available on your website.
'Shop the Trend' or 'Get the Look' features are essential to recreate the catwalk styles. Match the trends to your existing inventory and showcase this to your shoppers. The more personalised and focused, the better; support your strategy by sending thematic promotional emails the days after the event to get the best results.
2- Smart segmentation for a personalised fashion experience
If you have an eCommerce business or if you are an online retailer, your customers are probably looking for similar looks to the ones featured in the London Fashion Week. As we mentioned above, by creating a lookbook or matching your inventory with the current trends, you can show your visitors what do you have and how to buy it. Thus, here is when behavioural data takes the stage. For new visitors, pop-ups and "Shop the trends" banners are an excellent way to promote your Fashion Week items. For returning visitors, personalised content based on their browsing history and highlighting the Fashion Week trends is an effective strategy.
3- Fashion Week promotions
Your fashion week looks are in place, and your smart segmentation is set up. What about creating special promotions around the Fashion Week products? For instance, give some incentive to your loyal customers or win back your dormant subscribers. Ask your social media followers to show you their best catwalk takes for a chance to win an exclusive piece; send an email marketing campaign with a fashion week's discount available for a limited time only, or make the best of the influencer marketing. Work in partnership with one of these Instagram personalities to promote your products to their audience.
4- Create a mobile-first shopping experience
From the "runway to retail" is a trend that keeps getting momentum since its first appearance back in 2016. Therefore, the mobile user is the first to look for the pieces immediately after seeing them on the runway. Is your website mobile-ready to take all these visitors and offering them seamless shopping experiences? In fact, mobile optimisation is more than adapt your site to look good on these devices. It's about to understand how to improve the interface, the browsing and the checkout process on smartphones. Your items should be one-click away. Otherwise, your visitors will end buying somewhere else.
5- Online retailers and shoppable looks
The tradition marks that big and old-time fashion houses must take centre stage during the fashion week. However, e-Commerce and online retailers are also getting a piece of the pie. Names like ASOS and Amazon are now part of these events, and they are bringing the catwalk styles to the everyday buyer. Take them as an example and create a dedicated page on your website with similar looks as the ones featured during fashion week or offer, like Amazon, a unique delivery service for people who buy your Fashion Week collection.