Six ways to improve customer retention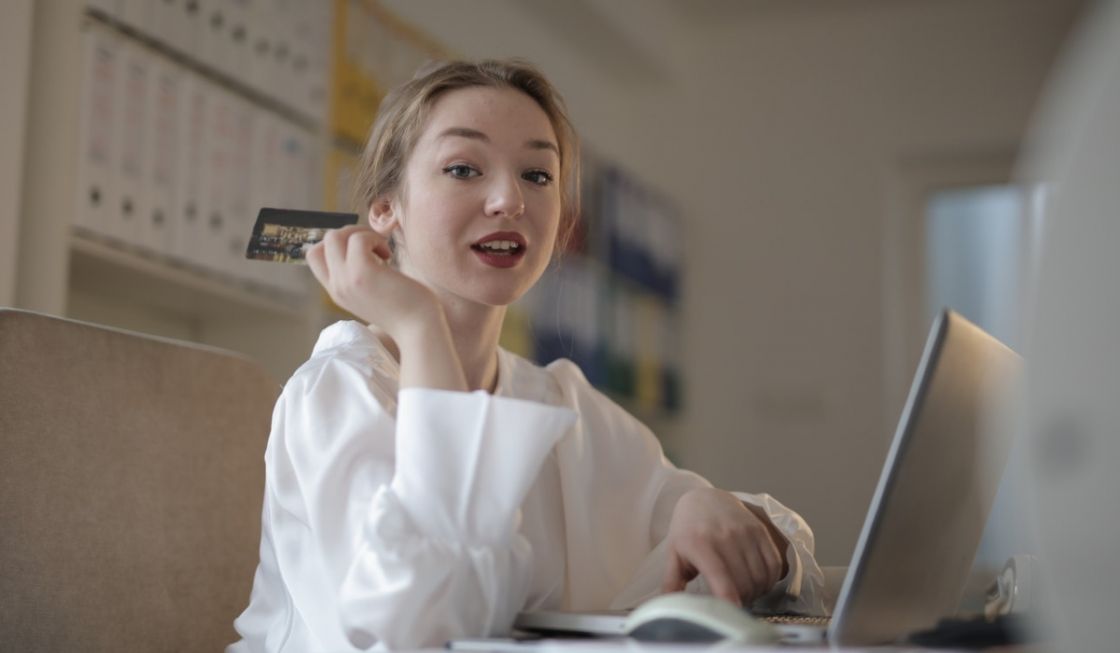 Posted 04th March 2021, by Cherry Adam
Since the beginning of last year, a trend was gaining ground: Brands were paying more attention to retaining customers than acquiring new ones. The acquisition of new clients is always the first step in the growth of any business. However, acquiring new customers can be expensive, complicated and time-consuming. Usually, these campaigns come with high-churn, leaving your database with even fewer customers than before.
How to keep your current customers happy and engaged with your brand? How to make these customers your brand ambassadors, helping you acquire new clients for half of the cost? Some strategies can help you achieve that. When consumer habits are rapidly changing, and brand loyalty is being traded for value and availability.
First thing first, is your business powered by a personalisation platform? Are you taking advantage of AI to drive your business decision with data? Before deep-diving into the actions to retain your customers, your e-commerce website must be optimised. Your marketing and sales teams must be working with the data provided by your visitors. To maintain your customers, you need to understand who they are, what they want and what is missing or can be improved.
Action 1: Make them part of your team
Nothing makes a customer happier than being listened to and considered by their favourite brands. An easy way to do this is by inviting some of your most loyal customers to provide feedback for new functionalities, improving your website, or even sharing ideas for new features. This will increase their satisfaction and alignment with your values as a brand, and your relationship with them will be more robust while building a product that reflects what your customers really want.
Action 2: Identify patterns and act upon them
One of the main advantages of using a solution like Recommend is the possibility of gathering and analysing data to identify and predict patterns. From your first-time visitors to your current customers: each one of them has different needs, interests and reasons for visiting your website. If you act upon them and reflect on what they are looking for, their chances to come back will increase exponentially.
Recommend can provide product recommendations and personalised content as flexible as your database's profiles, depending on the location, device, categories, or even your website's sections most-clicked on. Your communications can be as tailored as possible to respond to your customers' requests.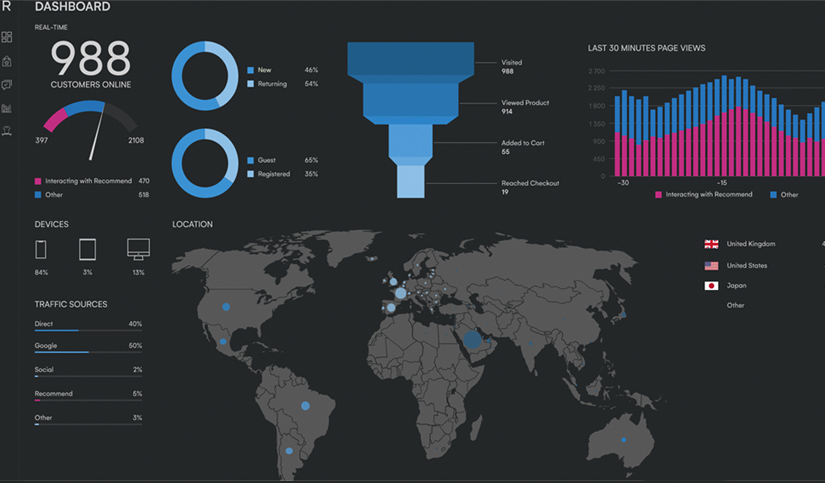 Action 3: Perks
Everybody can offer a special discount when subscribing to a newsletter. To make this more appealing, take advantage of your customer segmentation to analyse what to offer to each customer group, specifically. Some might be waiting for specific products to be on sale, while others expect rewards for being loyal customers. Your brand must respond accordingly depending on the profile instead of giving away discounts that won't give you long-term results.
Action 4: Always stay in touch with your customers
This is a broader strategy. Being in touch with customers can mean many different things, depending on the stage of the buyer's journey. It could be from providing support through the purchase process to send a thank you email afterwards. However, Recommend allows your brand to stay in touch with your customers no matter where they are. Our emails and push notifications module let your team manage all transactional and marketing communications within the platform -making the process more holistic and data-driven.
This means the possibility to set up automation to cover up all the aspects of follow-up messages after a purchase. Also, the solution can let you know when it is time to send a special discount to celebrate something special for your customers located in a specific country. To congratulate someone for its birthday. In the case of your long-term and VIP, you will make them feel extra special by sending push-notifications with exclusive offers.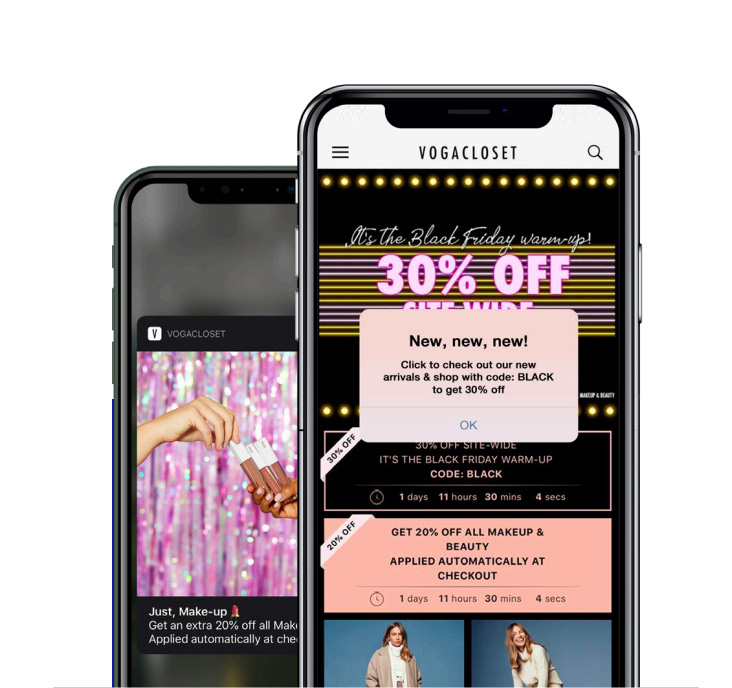 Action 5: Bring back your dormant users
An inactive user was ever interested in your brand. Maybe they were lured into an acquisition campaign and got lost in the process. Or maybe they just bought once and never heard of your brand again. There is nothing to lose in these cases: if the user is really interested, they will respond positively and return. If not, then the inactive status will remain intact. These emails can contain relevant information about your brand, updates (new website or the launch of an app) or an attractive discount to motivate a purchase. Try different email cadences, and be sure to provide useful information with each email.
Action 6: Surveys and referrals
Both separately and in combination, these actions always pay off. On the one hand, inviting consumers to give their opinion and be part of your brand's decision making is always positive. By feeling part of the team and the product, their loyalty will increase or solidify. Likewise, these loyal customers will be more than happy to recommend your brand to their circle of friends and acquaintances. If you add an extra incentive to this, they will be more inclined to refer a friend and continue shopping with you, as they will be rewarded for doing so.
Growth through retention
In conclusion, it is cheaper and easier to retain your current database than acquire new customers. You need creativity and data to analyse the behaviour of your customers. Each brand will require a different approach, but the desired result is the same: keeping your clientele happy and engaged.
Request a demo today
The e-commerce landscape is more competitive than ever, so being able to stand out is vital for your business's longevity. With online shopping exponentially growing, it is necessary to provide an excellent experience to any customer – whether new or returning. If you are looking to streamline your processes, Recommend is the right tool for you.  It is personalisation for e-commerce and 360º marketing platform. Request a demo today by clicking the button below: