Product Update: Customer Segmentation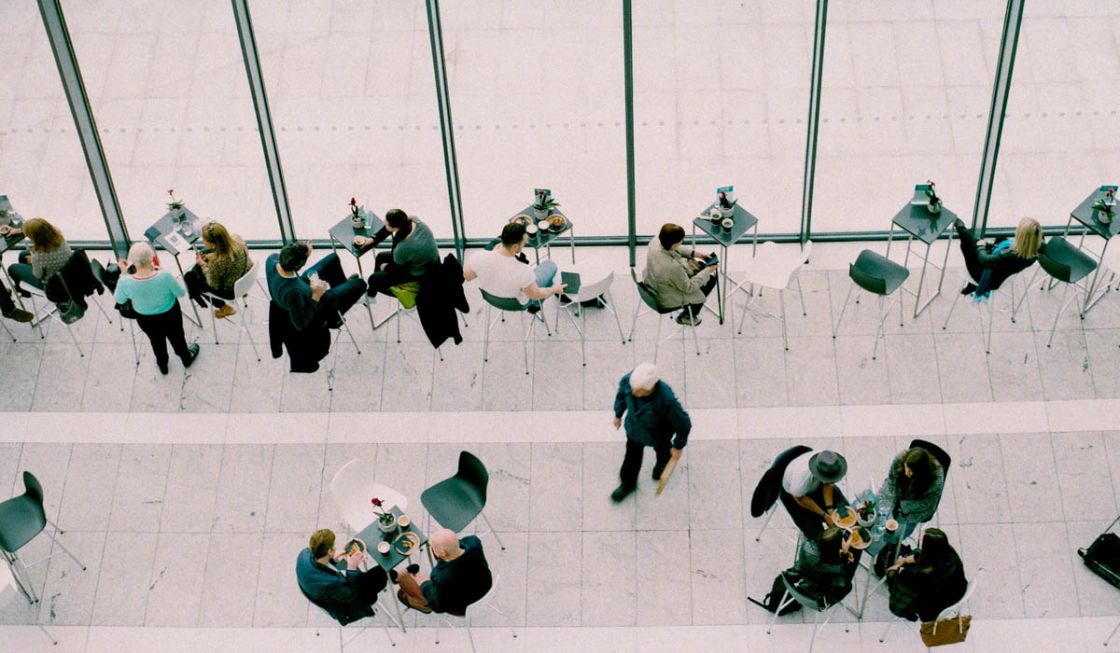 Posted 26th January 2021, by Cherry Adam
Customer segmentation is a powerful tool for the success of any e-commerce business. Doing it correctly allows you to identify different groups within your customer list. It also makes your marketing and personalization actions truly relevant for your clients, allowing you to obtain better results.
In recent years, customer segmentation has been much easier thanks to machine learning – artificial intelligence algorithms that find statistical regularities in data and discover recurring patterns. Thanks to machine learning, behavioural targeting is much easier to detect than if marketers did manual data analysis.
Unlike demographic or psychographic segmentation, which allows general user profiles to be established, behavioural segmentation includes detailed information. It can tell you about what your customers are looking for when they visit your website: how much time they spend on your website; the last time they visited it; how much they spent; what brands or products they have recently purchased, and so on. Therefore, the relationship and communication with these groups can be as specific as you wish.
Behavioural targeting and transactional segmentation, are possibly the most useful of all for e-commerce businesses. This allows you to identify your VIP users (those who spend the most on your website), as well as any other profile (discount chasers, for example). Behavioural data make the implementation of your marketing strategy much straightforward and effective.
Our Customer Segmentation keeps improving.
Last month, we added a couple of minor updates to our customer segmentation feature, allowing our clients to improve their marketing activities even more.
1.- Now, users with many customer segments –some of our clients have more than 400 segments– can be as specific as they need to be when choosing their recipients among their customer database. We added the option to search within dynamic and static contact lists in our Smart Campaigns.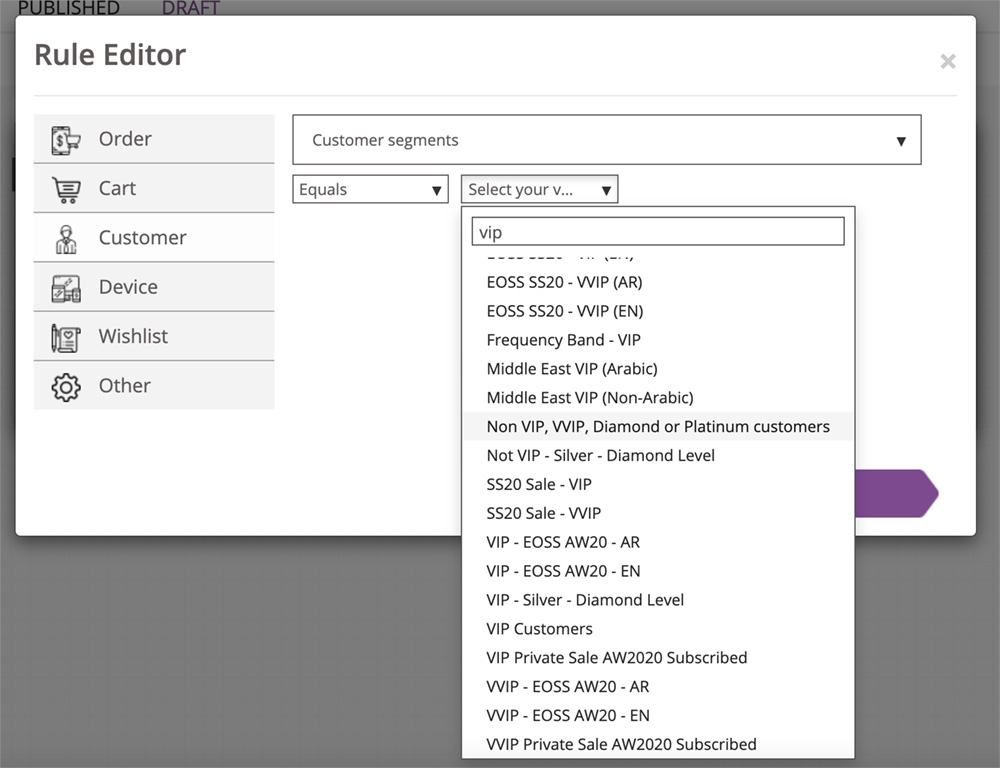 2.- We improved our transactional segmentation. This new complex rule allows searching for customers who placed (or did not place) orders with a set of parameters. For example, select customers who purchased during certain periods, with a certain order value, while the total order value is more than a set. This is especially useful for reaching a certain goal for AOV, or when communicating with VIP customers.

3.- We added the new API endpoint to allow our clients to send transactional messages. From now brands can manage the messages with sensitive information, such as password reset or delivery details, within the platform, email or push notification templates with recommendations, combined statistics from all channels, and archive of sent messages.
Request a demo today
The e-commerce landscape is more competitive than ever, so being able to stand out is vital for your business's longevity. With online shopping exponentially growing, it is necessary to provide an excellent experience to any customer – whether new or returning. If you are looking to streamline your processes, Recommend is the right tool for you.  It is personalisation for e-commerce and 360º marketing platform. Request a demo today by clicking the button below: