Introducing our new feature: Smart Campaigns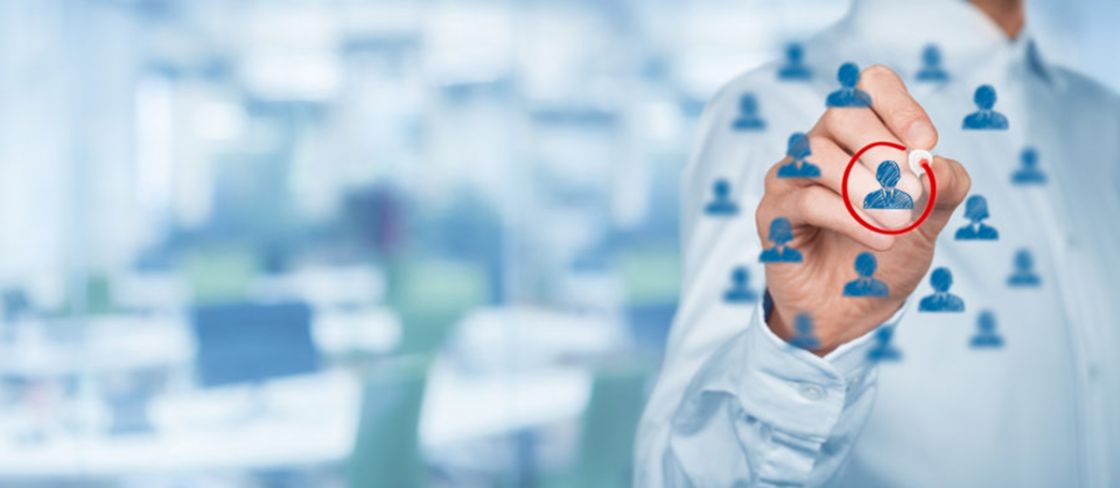 Posted 25th September 2018, by Cherry Adam
If you've been following Recommend, you already know how useful our platform is. Not only provide you with personalisation tools and real-time insights to gauge customer behaviour. Now, it also offers you the possibility of managing your email marketing campaigns thanks to our new Messaging Module: Smart Campaigns. It isn't enough to just sell products to customers, you need to get to know them on a personal level, and nurture them by providing additional value. The Recommend platform gives you all the tools you need to do exactly this. And now, we've added another feature that will greatly increase users personalisation.
Messaging Module: Smart Campaigns
Email marketing is still one of the most efficient forms of marketing. Our new module, Smart Campaigns, let you manage your email marketing campaigns. Being able to centralise your marketing activities not only will reduce costs and improve time management. Also, will allow your brand to send targeted emails based on behavioural data –thanks to the information gathered and provided by our platform. On average, it costs less to run email marketing campaigns because you can blast thousands of customers at once.
Smart Campaigns Explained
The traditional way to do email marketing has its flaws. Companies spend countless hours creating and feeding their mailing lists in order to send messages promoting new products and services. While this works to some degree, it doesn't provide you with enough control. The strategy of one-fit-for-all used to work but not anymore.
That's where Smart Campaigns come in. This feature allows you to manage how emails are sent out including templates and a set of triggers and conditions to help you personalise your message even further. A company can directly control the efficiency of their email marketing initiatives when they create segmented lists. New customers and your VIPs aren't the same, so the way your brand communicates with both have to be different. By using Smart Campaigns, you can create customer segments and send personalised emails based on a set of predetermined triggers.
Here's a quick look into how it works:
Triggers: Users enter the sequence when they have added products to their cart and then abandoned it. This is the initial trigger event. Without this trigger being fulfilled, users will not enter this sequence.
Conditions: When certain conditions have taken place, users will progress to the next stage of the sequence. An example of this would be delaying the initial cart abandonment email until 12 hours after the user has left the site.
Emails: Custom templates are available to be used by brands. For example, the first email of a cart abandonment sequence should be one reminding the customers that their cart is full and waiting for them to come back and complete the purchase.
Forks: You need to use forks to further customise your email sequences. Not all customers act the same. Some may respond to the first email and complete their check-out, while others will require additional nurturing. Forks let you create additional paths with their own conditions.
Let's break this example down – Cart Abandonment
Online retailers have one of the biggest cart abandonment rates, up to 75%. No matter how great your products are, customers will abandon carts from time to time. With Smart Campaigns, you can create and set up an entire cart abandonment sequence. Here's an example of how to create the sequence from scratch:
After a user abandons the cart, it will be added to the 'cart abandonment' sequence. The trigger is the action of abandoning the cart and leaving the website.
A condition is added: After 12 hours, the platform sends an email to this customers reminding it about the cart abandonment.
After 24 hours, a fork takes place. If the users visit the website, the sequence continues, if they don't, they are removed from it.
The next step is to send a second email to the remain users. This time offering free shipping with their order. Sometimes this is all a customer needs to complete a purchase.
If the user places an order, the sequence stops for that customer and it's removed from the 'cart abandonment' sequence.
The last step is to send a third and final email to those users who haven't take any action. This cases are exceptional and include promotional codes and special offers to try to incentive the purchase.
At this point, no matter what happens, the customer is removed from the sequence.
Smart Campaigns: The Key to Successful Email Marketing
Smart Campaigns can be used for any type of email marketing: cart abandonment, welcome emails, win-back emails, VIP sequences, dormant customers and more. Let's break down each one of the functionalities available within the Smart Campaigns module:
1.- Triggers
Triggers are the specific action that starts an email sequence. However, triggers are related to specific events and rules. Typical rules include:
Date of first, last visit, or registration
Number of visits
A customer has received an email, is registered, or subscribed to receive emails.
While a few examples of specific trigger events include:
Logging in
Viewed a check-out page
Updated a cart
Registered
Viewed a specific product page
Opened a campaign
Clicked a campaign link
Started a campaign
Placed an order   
Triggers and rules are essential for categorising your customers and making your campaigns more relevant to specific customer segmentation.
2.- Conditions
Conditions are a set of outcomes that need to occur before a customer can advance in a sequence. A few examples include:
Time delays to spread emails out
Orders placed to complete a sequence
Specific events that signify a successful sequence
Conditions allow you to control the flow of your emails. Without time delays, your entire email sequence would be sent out right away. In addition, you need to remove customers who have taken action in order to stop them from receiving unwanted emails.
3.- Forks
Forks are an essential tool to steer your users once they enter a sequence. A few examples include:
Pushing users through the course of a sequence
Removing users from a sequence when they take action or fail to meet a specific condition
Creating customised paths based on users' actions
Forks help organise your email sequences, providing much-needed structure and customisation where required.
Why using Recommend?
Real-Time Tracking and Analytics
You need to know what your customers are thinking as they browse your website. Our real-time insights provide you with the competitive edge you need to create a more personalised shopping experience. You can use this information to further improve your Smart Campaigns and overall marketing strategy. Use our detailed reports to improve your actions and get better results.
User-Friendly Interface
Our user-interface is easy to use and provides you with a range of data displayed on simplified charts and figures. When it comes to creating Smart Campaigns, you can build each sequence piece-by-piece, with each step being customisable. It's as simple as defining your trigger, setting conditions through the sequence, and using forks to piece it all together.
Push Notifications Now Available
You asked, and we listened. Our development team worked hard to implement push notifications for both desktop and mobile users. We believe this will further boost personalisation and allow for additional customisation when it comes to engaging with your customers.
Creating a Seamless Experience
Very few platforms can do what Recommend does. When you use Recommend, there's no need to patch together several tools. We've made it easy for you to collect valuable insights through our analytics suite, to make sense of the data using a simplified user interface, and to act on these insights through our new Smart Campaigns email marketing feature. Our goal is to create a more efficient marketing process for your business.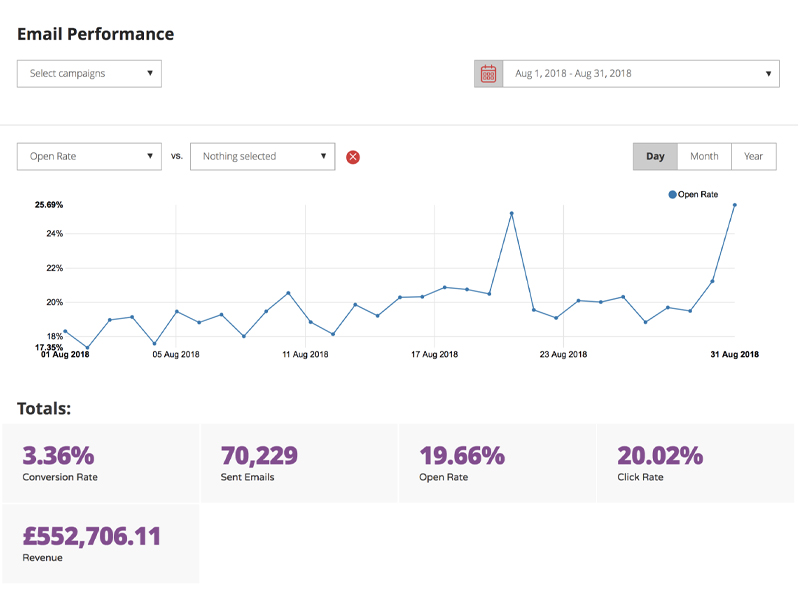 Email marketing is a valuable tool. Use our new Smart Campaigns feature to customise your email marketing to reach your customers. You'll never have to worry about sending generic emails again. With Smart Campaigns, you can reach your target audience with emails that appeal directly to them. If you have any questions about Recommend or our new Smart Campaigns, feel free to contact a member of our team today.