Tips to reduce your cart abandonment rates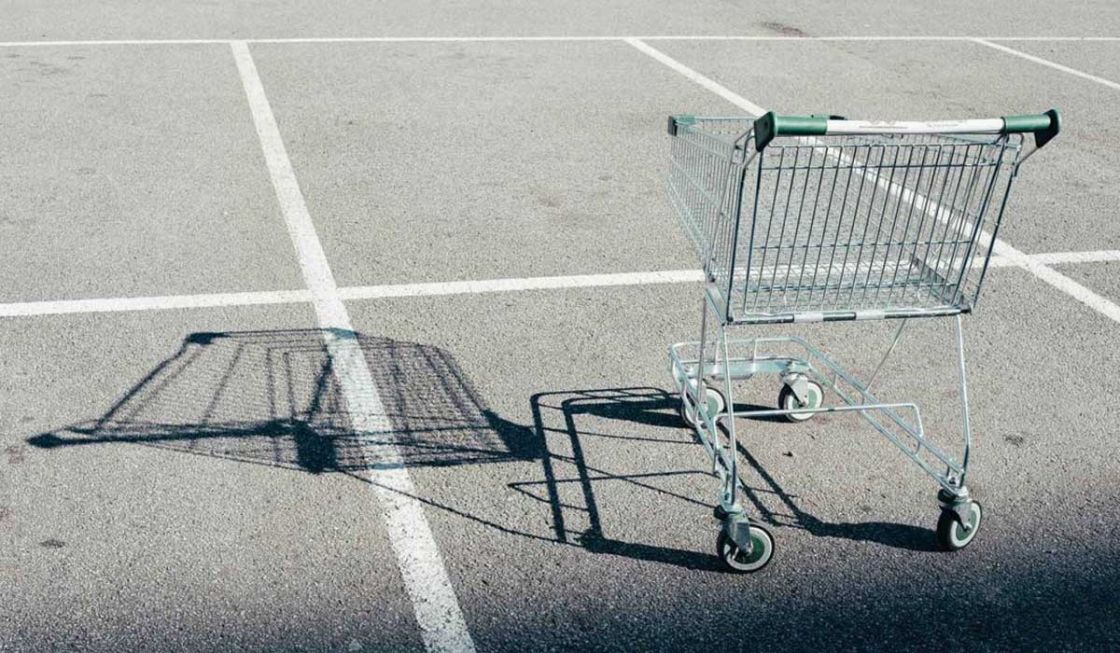 Posted 20th June 2019, by Cherry Adam
Your website is the window to your brand. How do you present yourself and your products to your audience, says a lot about your values; how much do you care about your customers; and how much do you want to sell your products and increase your overall results and revenues. However, online retailers have one of the highest cart abandonment rates per industry.
The website is online, the strategy is in place, and you are getting a lot of traffic from your content, social media and advertising. However, something doesn't seem right.
Your cart abandonment rate is too high, especially if you have an eCommerce website. According to the Baymard Institute, 69% of visitors left their cart before completing a purchase.
Why getting a lot of traffic doesn't mean more conversions? Because your customers expect a seamless experience when visiting your website. A lot of brands don't seem to understand how important it is to have a seamless, straightforward checkout process.
Let's take a look at how you can improve the process to reduce your cart abandonment ratio:
Add multiple checkout buttons
When someone is browsing your website and adding products to their cart, this is –somehow–an automated process. When it comes to purchasing these items, they need to be reminded of what's coming next. Including, at least, a couple of checkout buttons, on both the top and bottom of the screen, would improve your results and reduce your cart abandonment rates.
Security is a priority
If your website doesn't look and feel secure, your visitors won't buy anything. In the last five years, more than 46% of online shoppers have been victims of online fraud. Take security very seriously, and make your visitors know about it. From a psychological point of view, adding security badges –Norton, McAfee– would also help your customers feel more secure.
The right amount of information
When a visitor is ready to make a purchase, it's because he has made a decision. Don't let it change its minds by overcomplicating the login process. Ask for the right amount of information to be able to complete the transaction. This could help you improve your conversion rate by 10%.
Mobile-friendly websites
62% of people who own a smartphone have used their devices to make purchases online. In the next three years, mobile retail sales will control 54% of the eCommerce market share. If someone visits your e-commerce site from a mobile phone, they need to have a great experience. 74% of mobile users are more likely to revisit mobile-friendly websites.
Welcome guest buyers
In an ideal world, any visitor that is ready to buy will be more than happy to give you all the information that you need. Most of the cases, if you don't have the option of completing a purchase as a guest, your visitor will abandon your site. 48% of retailers can confirm that having the 'buy as a guest' option, has helped them to increase their conversion rate.
Payment methods: The more, the better
According to research, 54% of people feel having a variety of payment options is essential when checking out online. In addition to accepting all major credit cards and debit cards, you need to allow as many payment methods as possible, including alternative forms of payment.
Transactional Emails
Only 3 out of 10 visitors complete a purchase. However, there's a simple action that can turn that number around transactional emails. The objective is to recover lost sales. If customers add items to their cart and leave without checking out, be sure to follow up via email.
Thanks to Recommend.pro you can decrease your basket abandonment rate and recover those customers by sending them personalised emails. Access pre-designed email templates at your fingertips that are ready to go. Tailor several abandonment emails with specific triggers and high impact content.