What to do for Black Friday 2021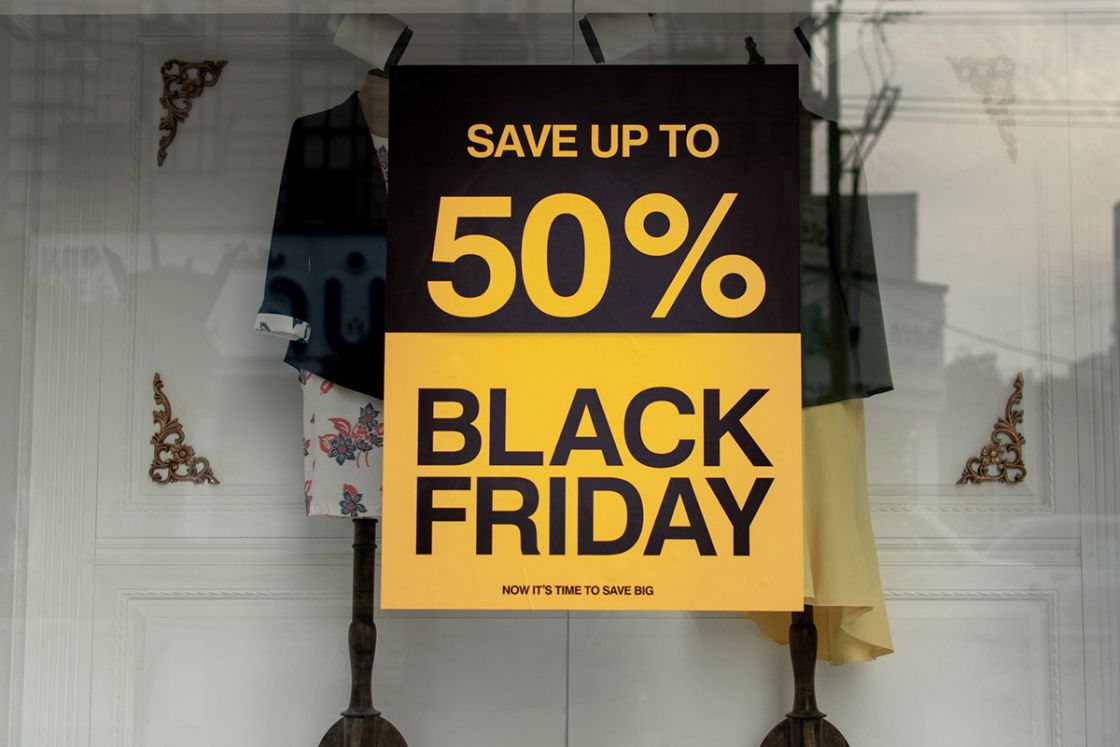 Posted 29th October 2021, by Cherry Adam
After a challenging year for so many businesses, the so-called "Golden Quarter" will be crucial for the annual performance of e-commerce and retailers, according to 8 out of 10 marketers in the UK.
The last quarter of the year with Black Friday, Cyber Monday, Christmas and Boxing Day, will allow businesses to run promotions and special offers to boost their overall performance. 
We've put together some tips and actions to implement this Black Friday so your brand can provide a personalised and relevant experience to your customers:
Optimise your product pages
Good SEO is essential to generate traffic. Therefore, a general audit of your website and landing pages is crucial before dates like Black Friday. For instance, ensure that your product pages contain all the necessary information, from the description to the product images. 
Always add keywords, search terms, and sensory words in the product description to improve search results. Finally, keep your FAQ section updated to streamline the browsing experience. Also, take advantage of automation and bots to manage any enquiries.
Create gift guides
About 30% of Black Friday shoppers are looking to fulfil Christmas gift needs. So it's an excellent opportunity to create gift guides. This allows you to direct traffic to a specific section of your website or landing page, making your marketing actions more effective.
Categories, brands or complementary products can create these guides. It is also an excellent resource to do cross-selling or up-selling. For example, some brands use gift guides to promote items out of season or with extra stocks.
The Fear of Missing Out
As it is such a particular date for all retailers, additional actions need to be taken to stand out from the competition. One of the most effective is the "FOMO" or fear of missing out.
By announcing an expiration date or specific offer duration, you can drive traffic to your web and encourage visitors to buy the products. Another great example is flash sales with high discounts available for just a few hours. To prompt purchases, display a countdown timer on the website.
Reduce cart abandonment rate
Cart abandonment is one of the most common problems e-commerce businesses face. Unfortunately, this phenomenon increases much more in the days before Black Friday. As a result, many buyers decide to look for better deals on the day.
One strategy to get the user to return to your website is through follow-up emails and push notifications. Remind the recipient that they left something and include a discount code to increase the purchase chances.
Other actions to prevent cart abandonment are offering different online payment methods and including shipping costs and additional information before completing the transaction.
Using Recommend
Your brand is still on time to implement Recommend and start optimising your website. Increase the AOV by showing complementary products or best sellers on different sections of your website, and take advantage of our marketing services to send promotional communications as well as follow-up emails and push notifications. 
Personalisation is a vital part of any eCommerce business. Recommend allows your business to grow in the right direction while curating a unique shopping experience for your website visitors. Request a demo by clicking the button below: