Interview with INDE, augmented reality company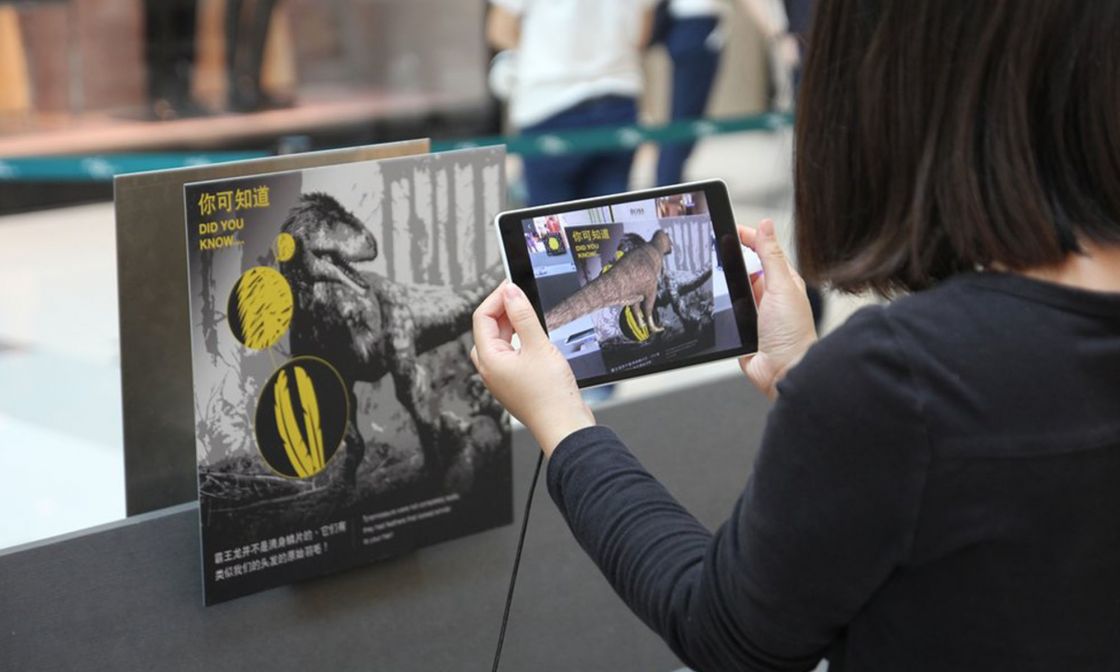 Posted 29th April 2020, by Cherry Adam
The implementation of augmented reality is expected to reach up to £50 billion in spending by the end of 2020. It's one of the fastest-growing industries in the world. Its uses on eCommerce and retail are also getting momentum with a wide range of brands and companies applying this technology to improve their customer experience.
"61% of online shoppers prefer to make purchases on sites that offer augmented reality technology. And 78% of people who've experienced augmented reality actively prefer these virtual experiences over video content", according to digitalcommerce360.com. It seems that immersive technologies, and especially AR, are playing a fundamental role in the evolution of online and offline shopping.
We've recently talked to Salvador Fragoso, Chief Development Officer at INDE, one of the world's lead augmented reality companies. Since 2011, they have developed products and experiences for brands such as Coca-Cola, National Geographic and the BBC. Recently, INDE has developed Vyu, a new AR solution for retailers to bring their digital approach to physical spaces.
Could you tell us more about Vyu, INDE's AR retail solution?
"Physical spaces in retail are evolving. Today's digital consumers require immediacy and personalisation as the standard in their shopping experience. That's the reason why we created Vyu, a new line of products using Augmented Reality and Computer Vision technology. These products are designed to incorporate the innovation and flexibility found in e-commerce in the physical retail space.
For instance, we have product recognition solutions, via a mobile app or in digital kiosks, to link digital content to physical products. Similar to the online experience, our solutions include real-time measurement of engagement, age, gender, and sentiment to help the retailers transform the AR displays into reactive spaces in real-time, creating dynamic communication with the consumer."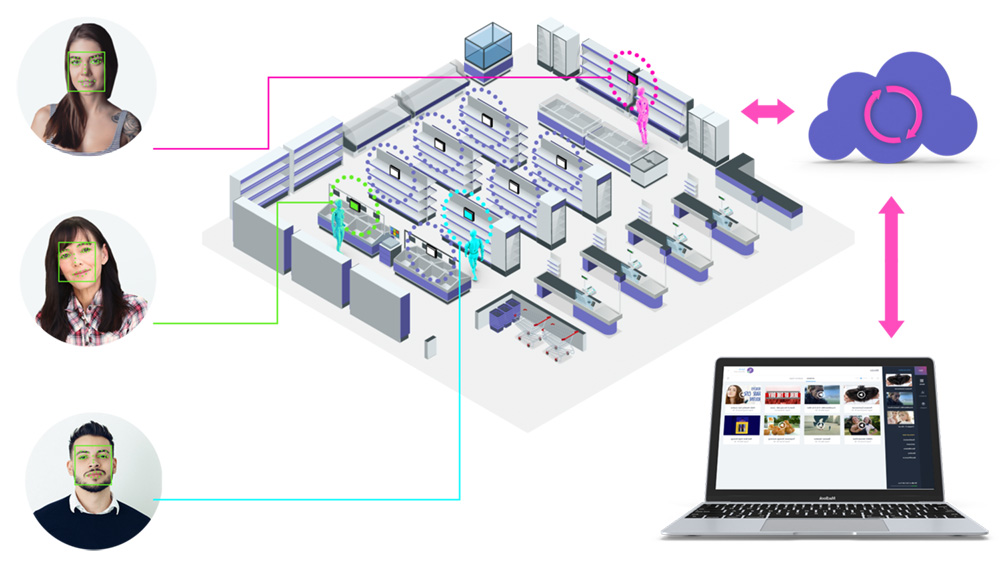 Have these products been used for any company at the moment?
"The first collaborations came thanks to our AR work in shopping malls and the attention brought by our systems. Our first clients were Tillys and Vans. In both cases, they used our VyuAR system –a dynamic augmented reality window display. This solution helped increase pedestrian traffic from the storefront to the inside through a personalised and interactive experience and product presentation. Our most recent client is Arsenal FC. We installed our BrodcastAR interactive system in their flagship store.
The transformation of retail spaces as we knew them is happening. Now, consumers create experiences and relationships with brands in a dynamic way. Those are opportunities to turn those spaces into media channels."
How do you see the future of eCommerce and the implementation of immersive technology: cases like Sephora, ASOS and now FB ads?
In the coming years, we will see more cases of AR implementation in the customer journey. Although the ideal medium for AR is smart glasses, we are still far from a B2C approach in that sense. However, the efforts made in the last three years by tech giants such as Apple, Google or Facebook to provide developers with frameworks to implement the technology on mobile devices give us an idea of ​​what's to come. Examples such as IKEA place and the integration of AR in the Shopify platform show us specific use cases in which the use of technology is more than justified.
The next step will be the use of WebAR technology. This will free brands from the need to use a native app by providing a "virtual dressing room" –the holy grail of the fashion retail world– in which users can try the clothes they want and customise it to their liking. Same with virtual catwalks and the evolution of depth cameras on mobile devices. Once the technical issue has been overcome, we will return to the traditional cycle: the relevance of the content, and the value that it provides to the consumer, will be what differentiates brands."
Do you see personalisation and the use of AR as fundamentals to the evolution of the industry?
"Absolutely. We are witnessing the dawn of a paradigm shift in the way we consume digital content. With the evolution of AR and VR, now known as Extended Reality or Spatial Computing, the levels of customisation of the user experience will extend to the physical space. Those filters on Facebook and Instagram, that seem nothing more than gimmicks, give us a glimpse of the future. Initiatives such as the AR Cloud, created on the 5G network, will offer a digital layer at a global level that will promote new digital narratives."
From digital agency to augmented reality company
"An early iteration of the INDE began operating in 2009 as a digital agency. It was after doing a prototype for GE Lighting in 2011 that the company entered the world of Augmented Reality. This was the basis for our first collaboration with NatGeo that brought to life our BroadcastAR system for large screens. Currently, we develop products and experiences based on AR, Motion Capture and Artificial Vision. Our systems have been installed in more than 40 countries, and we operate from our offices in Los Angeles, the UK and Budapest."
When did you start?
"I began my collaboration with INDE in early 2016 as Product Director intending to achieve the transition from experiences to scalable products. I am currently the Chief Development Officer, and my task is to supervise the Software, Hardware and Content areas."
How is the AR technology developed?
"From the beginning, it was clear to the company that the user experience must always be ahead of the technology we use. Hence our motto "Experience Engineering". This is why we offer our clients an end-to-end service. We handle the development of custom hardware-software as well as content development and integration. We have a base team of developers and producers, but depending on the project, we also collaborate with external suppliers."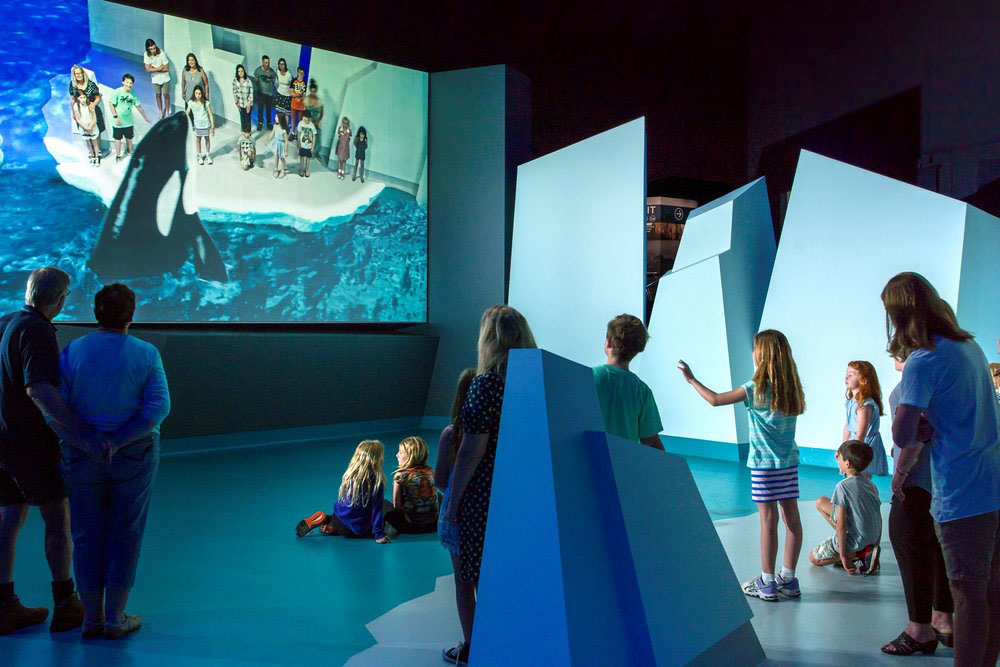 How has been the process of acquiring your clients and implementing the technology? Did you experience resistance?
"Our clients span a broad spectrum of industries. Our primary focus is ​​Entertainment, Education, Marketing and Retail. We've worked with The Smithsonian, 20th Century Fox, Universal and Coca Cola as well as museums, aquariums and malls in North America, Europe, Central and South America, Australia and Southeast Asia.
Developing our own platform and nurturing it from our IP (Intellectual Property) has allowed us to reduce resistance in new markets. But without neglecting the development of personalised content, either in our products or for mobile devices and mixed reality glasses.
We believe that the "broadcast" of content to the audience is changing—Internet connectivity, inside and outside the home (IoT). The availability of software and hardware for consumers. The drive towards real-time, three-dimensional, interactive communication and consumption, have created opportunities not only to break the mould from existing markets, if not also create new segments within them."
What have been your most exciting or successful projects?
"Personally, my favourite projects are where technology plays a secondary role. Especially, when it helps our client create a special bond with its audience. Projects, where visitors don't require any external device to interact with the content, are always well received. Also, the possibility of interacting with celebrities –something possible with our HeroMirror– has enabled us to include characters, musicians and athletes. Letting us reach a broader range of clients and audiences.
For example, we worked with Adidas to promote their Tango League in 2018. The attendees could interact with an AR avatar of Marcelo, the Real Madrid player. The avatar reacted in real-time to rate the skills of the players who dare to challenge him. Another particular project was our collaboration with Warner for the launch of "Detective Pikachu". During the opening week in the US and at ComicCon Brazil, fans could interact with Pikachu using our HeroMirror.
From our social conscious/ conservation work, we collaborated with artists' Gillie and Marc to raise awareness about the situation of the last three northern white rhinos. The artists created a travelling sculpture that combined with our app, let people meet the rhinos using AR. Unfortunately, four days after the work was released, Fatu, the last male rhino, passed away. His virtual avatar remains immortalised in our application so that future generations can learn about its history."