Tips for a successful content personalisation strategy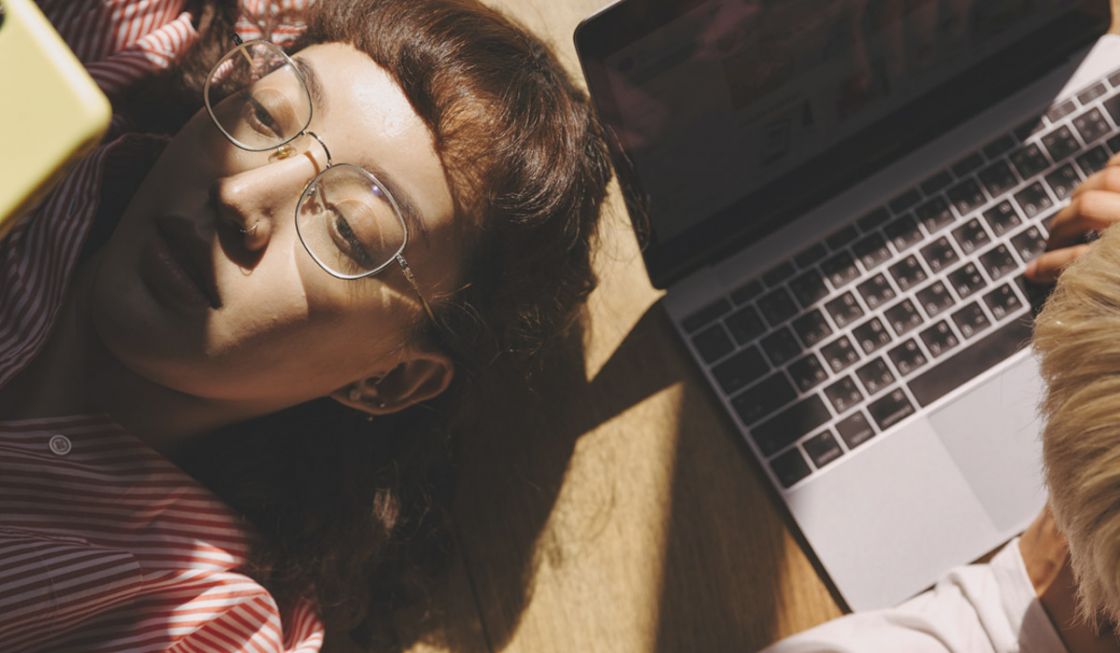 Posted 13th January 2021, by Cherry Adam
Content personalisation is a practice that is gaining space among brands, retailers and e-commerce businesses. It is a strategy that relies on website visitors' data to show content based on audience needs and interests. It connects your customers with the information they are looking for when visiting your website. Besides, it helps to increase the chance of completing a purchase.
In the last two years, AI and machine learning have become usual tools within the e-commerce industry, making gathering and analysing data easier and quicker. However, 55% of marketers don't think they have enough information to implement personalisation effectively, and 31% don't believe they are doing it correctly.
According to SEMRush, "the return on investment (ROI) for personalised content is significant. About half of the retailers that personalise their marketing content see a 300% ROI throughout their relationship with a consumer." As we stated in our eBook on The Benefits of Personalisation: More than 70% of consumers feel frustrated when they have an impersonal/generic experience, and up to 40% of users are willing to share personal information if that will enhance their relationship with their favourite brands.
Personalised content goes beyond your customers' names
With all the technology available, it seems too simplistic to use your customers names as a "personalisation strategy". According to a 2019 survey by Evergage and Researchscape International, using a consumer's first name is the most popular brand tactic. In 2021, that is a deal-breaker for the majority of your database. 
For example, one of Recommend's clients sells its products to customers located in the Middle East. Due to the cultural and religious differences, certain product and pictures can't be shown on the brand's homepage, depending on the region. In this case, the company analyses the data gathered by our solution to create customer segments based on their geo-location, to tailor the homepage.
Here is where personalised content plays a critical role in the success of your e-commerce business. Apply this example to your audience's gender, age-range, and more specific interests. This allows you to reach different groups at the same time and stay relevant to your customers no matter who they are.
Is it personalised content that important? The answer is yes, and this is why:
80% of customers are more likely to purchase a product or service from a brand which provides personalised experiences.

72% of consumers only engage with marketing messages that are customised to their specific interests.

Consumers are 40% more likely to view recommended items based on information they've shared with the brand.

70% of millennials are frustrated with brands sending them irrelevant marketing emails.
Criteria for your personalised content
There's something that all your customers have in common, and that is their interest in your product or service. Using a solution like Recommend, and after our latest update on customer segmentation, you can be as specific as you need to be when personalising your website content. However, some general criteria can help your brand start with personalisation and remain relevant. For instance, start by separating your audience based on age, gender, location, and device – to adapt the content's visualisation.
Suppose you are looking to connect with your website visitors more in-depth. You can combine segments to create niche groups. Here are some tips on how to segment your audience:
Customer status
The content that you show to a first-time visitor versus a returning visitor can't be the same. It sounds logical, but not all the brands consider this when personalising their homepage or category pages. Your first-time visitors will probably want to see your best-selling products to understand what's your brand ethos. On the other hand, your returning customers want to see their favourite brands' latest trends or new products.
Purchase behaviour
There's a way to identify and differentiate your VIP customers from the discounts-chasers. This can be done by reviewing the average order value and the amount spent monthly. In this particular case, besides your website content, you can also use some cross-sell and up-sell techniques depending on the buyer to increase the AOV. Most importantly, your email marketing campaigns should show completely different offers based on these profiles.
Same for the type of products your customers purchase when visiting your website. If some of your customers always buy from the same brand, show them a personalised homepage with the latest trends or best selling product of that brand. Another option is to do some cross-selling by showing accessories and complementary items from similar brands.
Traffic sources and keywords
SEO affects your ranking and website content, but also your paid search and paid social campaigns. According to the search volume of some of your keywords, you can identify which products are more relevant or the type of terms used when looking for your brand. Same with your traffic sources: some visitors will arrive at your website thanks to organic search while social media profiles will attract others. These differences can help you create specific segments based on the browsing behaviour of your visitors.
Heat Map
One of our more recent updates is the implementation of a heat map. This feature, usually used by UI/UX designers, allows you to identify your website and emails most clicked/visited areas. Depending on how "hot" or "cold" some sections are, you can identify which areas of your homepage or what call-to-action are more popular among your audience. This can help you adapt the content and the position and colours of particular elements to get better engagement.

Implementing personalisation 
First of all, it is important to count with your customers' approval when using their data to personalise your content. Be as straightforward as possible when someone arrives at your website. Same when a new user subscribes to your newsletter. Your brand should let them know how and why you will use their information to enhance their experience with your brand. 
To personalise your content, your brand needs to consider all the touchpoints to maintain a cohesive message:
Your homepage: Use your visitors' IP address to change your site's language based on their location.

Category pages: First-time visitors will see the best selling, while recurrent will see new products.

Checkout pages: Increase your AOV by showing product recommendations based on the products on the shopping carts.

Paid search & Paid social campaigns: Redirect your visitors to a specific category or brand pages to increase purchasing chances.

Emails: Tailor the content based on your customers profiles. Your VIP customers can see high priced items while other segments can receive special promotions from their favourite brands or based on their latest purchase.

This logic should travel through all your touchpoints, whether a new visitor, a current customer or a VIP buyer. Each one of them should see messages especially tailored to their needs. Your social media channels will show a more general image of your brand. Still, your website content and email marketing campaigns need to talk to each segment to get their best of them and, finally, invite them to complete purchases and come back.