Tips to increase traffic and sales this Valentines Day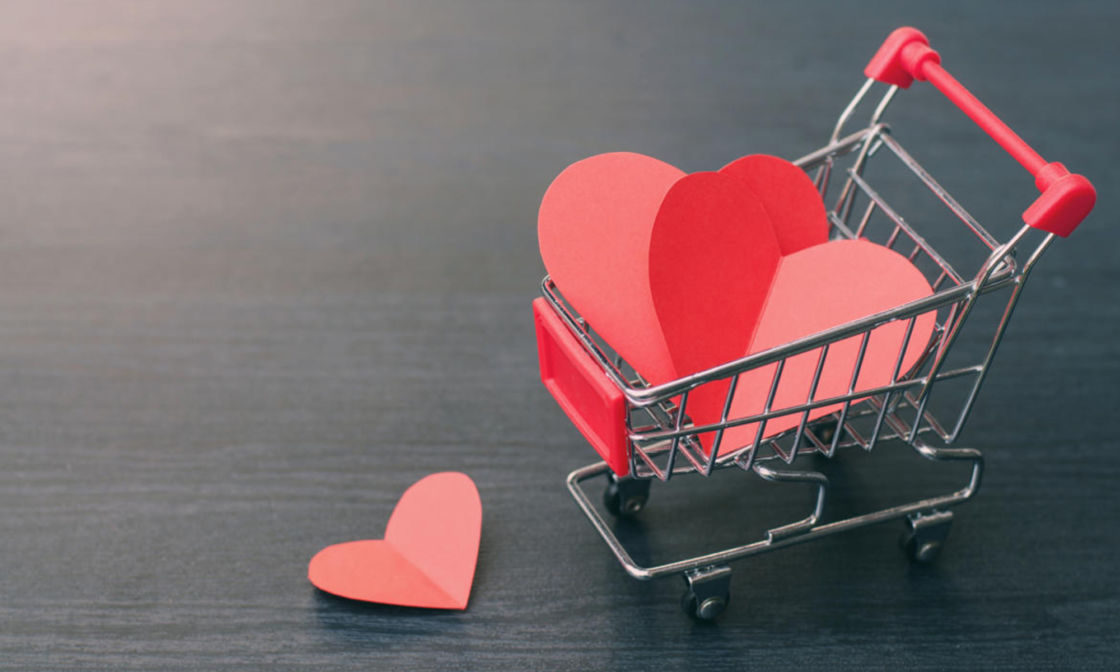 Posted 25th February 2020, by Cherry Adam
Valentines Day is just around the corner and is an excellent opportunity for eCommerce brands and online retailers to increase traffic and sales. The options are numerous. From thematic landing pages and product recommendations to send special offers via email or update your keyword list to improve your search results. If you also have a personalisation platform like Recommend, the process is even more straightforward and automated.
By using Recommend, your brand can display personalised content and recommendations, based on the purchase history and interests of the visitors to your website. Also, you can show a selection of products with the best ROI to increase profitability and cross-selling, and take advantage of emails and push notifications to ensure the presence of the brand in all touchpoints. To help you prepare and improve your strategy, we've put together some practical tips:
Thematic product recommendations
Product packages are an excellent way to facilitate cross-selling, and during Valentine's Day, they can be especially lucrative. Combine related products to create a unique and valid offer for a limited time. For example, matching clothing, complementary accessories or products that have a limited output during the rest of the year, could be an alternative as a Valentines Day gift. It is about taking advantage of this opportunity to increase brand awareness, generate more traffic and sales.
Divide your inventory by demography and interests
One of the best ways to do this is by segmenting all relevant inventory into categories and making them easily accessible from the home page. You can do it by gender or be more specific and include the product category. For example, "Jewels for her" or "Perfumes for him." Another alternative is to offer recommendations based on price. This is a tactic used by many e-commerce brands to improve the user experience and encourage sales.
Personalised content for Valentine's Day
Content marketing is especially relevant when it comes to promoting your message across all your communication channels. Some ideas include posting a gift guide for Valentine's Day (with some of your own products included). Writing a blog post about alternatives for dating (maybe including one or two ideas that involve one of your products). Create video content to share on social media. You can provide useful information to potential customers, attract new visitors to your website and improve your SEO.
Send special offers via Email
The days before Valentines Day are the best to offer special discounts valid for a limited time. Again, you may want to use calls to action such as "Gifts for him" and "Gifts for her" in the email, as these ideas tend to be popular with online buyers. Sending a last-minute email to generate a sense of urgency is a good idea for extra profits.
Optimise your shopping experience for mobile devices
Approximately half of all Valentines Day e-commerce searches come from mobile devices. Make sure that the promotions you use for Valentines Day work smoothly on a mobile device. Avoid the risk of losing a customer base due to bad user experience. Facilitate navigation, make call-to-action visible and easy to access, and implement payment platforms that make the purchase process faster.
If you do not have a personalisation platform for your eCommerce website, we invite you to register for our free trial.