What Could Genderless Clothing Mean For Fashion Retailers?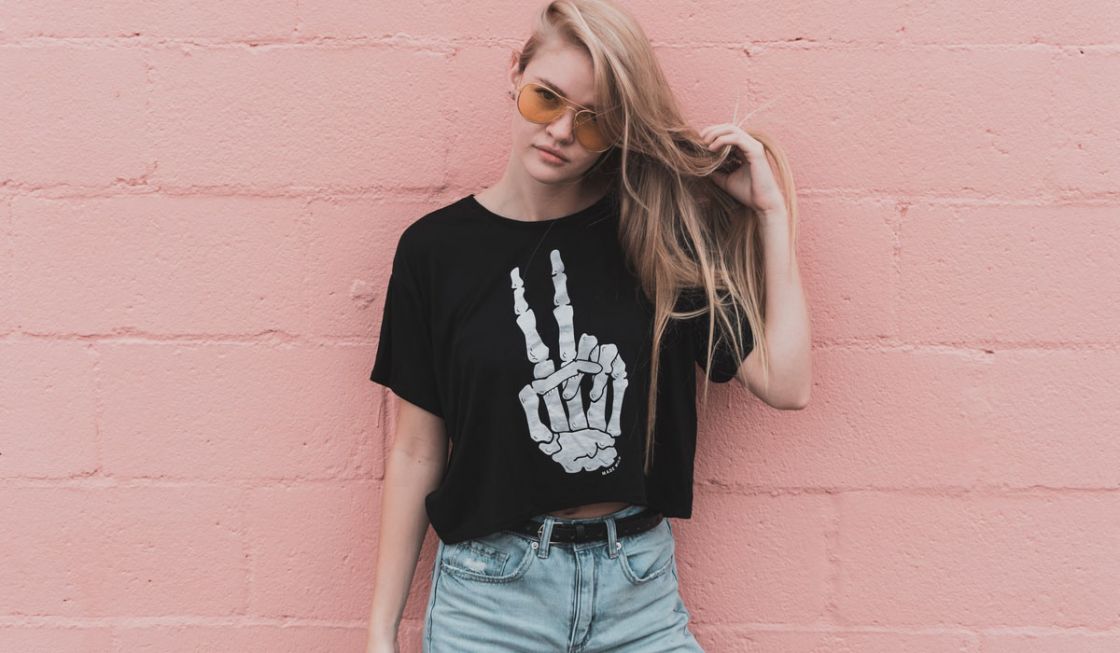 Posted 08th September 2020, by Guest Editor
With a recent uptake in genderless collections, what could the shift in the way we want to dress mean for fashion retailers? As it always goes, as society changes, so do our desires for new and different products. This is never more true than in the fashion industry. It has recently begun to take notice of shifting gender norms, with several designers launching genderless collections.
Take Stella McCartney, for example, who launched her first 'shared,' line at the start of September. The fashion designer said that the capsule collection is, 'A new vision for a rising generation… a youthful, genderless exploration of an international collective linked by shared styles and activist values – expressing individuality, diversity and positivity in the face of climate change and social revolution.' 
The collection features tailored trench coats, cruelty-free puffer jackets and easy-to-wear hoodies. But Stella's not the only one; at Hedi Slimane's AW20 Celineshow the same sharply tailored looks were seen on both men and women.
The growth in our ideas around who can wear what comes at a time when Gender Norms are changing in general, with Gen Z spearheading the way to a more accepting society: 25% of Gen Z say they expect their gender to shift at some point in their lifetime, while 48% say that they value brands which don't classify items by gender. So it stands to reason that the fashion industry should stand up and take note.
But on a more practical level, what could this shift mean for fashion retailers?
A Higher Focus On Quality And Sustainability
As Riley Uggla, the founder of Riley Studio told Grazia, genderless clothing reduces the production of multiple items and focuses high quality on pieces that anyone can wear. 'There's also a sustainable argument. 'Gender-neutral clothing allows us to reduce the production of unnecessary garments by focusing on timeless pieces,' she said. According to research, at present, over 100 billion garments are made per year. Over $450billion worth of textiles is thrown away around the world. However, 85% of millennials are changing their shopping habits with sustainability in mind. 54% of Gen Z are saying they would spend 10% more on sustainable products. It's clear to see it's an area ripe with opportunity, and genderless clothing could play a part in making fashion more sustainable.
A More Conscious Way Of Designing
While fashion has always been experimental, genderless collections signal a more conscious way of thinking about designing clothes. They're reflective of a shift of mood in consumers. It is a sign that brands need to be paying more attention to the collective consciousness. To different types of people who might be engaging with their products. Gender-neutral clothing has always been notoriously difficult to design because of the wide variety of body shapes and sizes. Still, brands such as OneDNA in New York have countered this with classic designs made to suit anyone. 
Genderless Lines Don't Mean Only Genderless Options
Fashion retailers would do well to take inspiration from high-end designers who have made a genderless or unisex line alongside their 'traditional,' men's and women's offerings. This is about understanding the many different types of people who might want to shop your products. Take for example Selfridges, who introduced an Agender space, which they described as, 'an environment in which you are given the freedom to transcend notions of 'his' and 'hers', as you find your most desired item by colour, fit and style.
Including exclusive designs by both world-renowned and upcoming designers, complemented by exciting beauty launches. These products mark a significant turning point in the way we think about fashion, beauty and style.' Creating an inclusive environment for all of their customers who might choose to want to shop in different ways.
The Trickle-Down Effect
What often starts on the catwalks, ends up on the high street. But genderless clothing isn't merely the latest' trend. It's a response to a genuine desire from a new type of consumer. The most forward-thinking fashion retailers will likely see this as an opportunity to emulate their high fashion counterparts.
However, the development of the right products will be critical. In 2016 Zara released a line called 'Ungendered,' which featured a series of staples that could be worn by any gender. However, they were met with criticism as the line was considered 'too simple.' Thus leading us to an important note for any retailer to consider; producing a gender-neutral line doesn't mean it has to be basics; it's about creating great, fun, wearable fashion for anyone.
A Return To Tailoring
Although it would be impossible to say where genderless collections will go in the future at present lines such as Stella McCartney show a nod towards tailoring being an important feature of the designs. From a technical design perspective – as well as ease of shopping point of view – tailoring lends itself to gender-neutral collections. It allows people of all different shapes and sizes to look great in something to suit their body.
We'll be keeping our eyes out for seeing sharper cuts, stronger lines and more than a few suits on the catwalk in the future.