How Recommend can drive the success of your e-commerce brand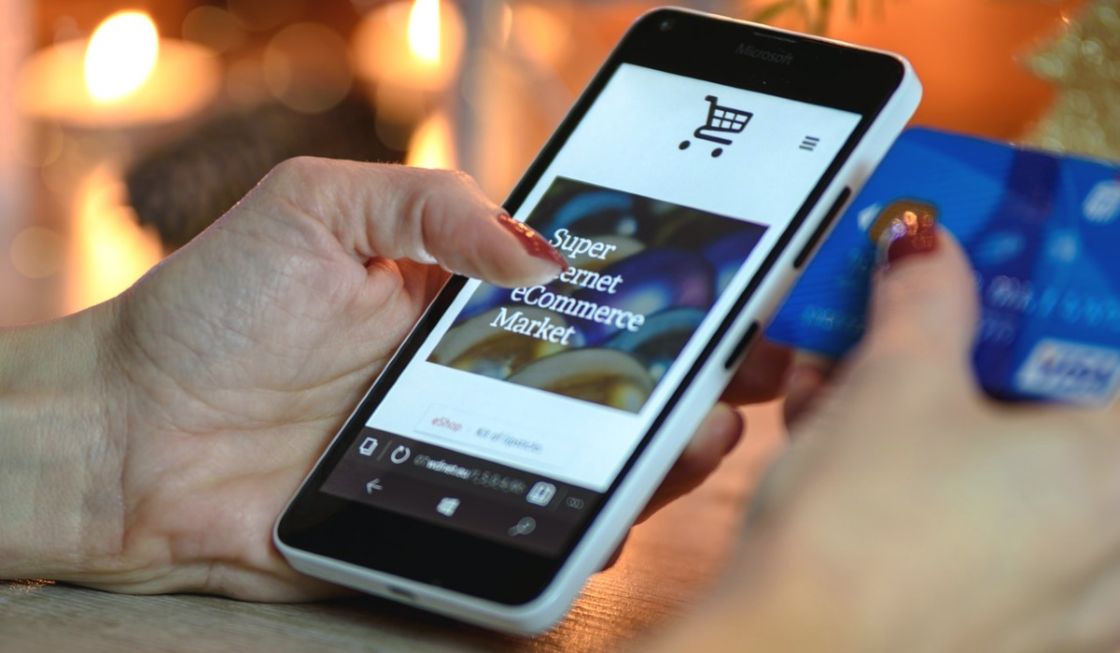 Posted 11th March 2021, by Cherry Adam
Personalisation and optimising your e-commerce business should be pivotal in your strategy for 2021 and the years to come. Consumers are becoming increasingly aware of what they want, how to look for it, and what to expect for their brands regarding online shopping.
How can your brand increase the conversion rate, revenue, and sales in a matter of months while improving the relationship with customers and the brand's credibility among competitors? A personalisation and 360º marketing solution, such as Recommend, is the answer. Let's take a look at this case study, based on some of our clients' profiles, to show you what the platform can do for your business.
The brand and the challenge
In this scenario, we are working with a UK-based online fashion store that offers the latest women's, men's and kids' trends. The website offers more than 10,000 items from over 200 of the most popular brands. 
The brand has removed the pain points that made online shopping complicated. With a wide range of prices, affordable international shipping, and carefully thought-out payment options.  Thanks to Recommend, the business continues to refine its processes. It is using our platform as an effective tool for e-commerce, marketing, communications, and analytics. 
The brand had a basic e-commerce website with little in the way of marketing or e-commerce strategy. Products were displayed in the order they were updated, and the site didn't collect or track any data. The priority was to create a customer-centric experience. It also shows relevant products to each customer using price, brands, similar products and so on.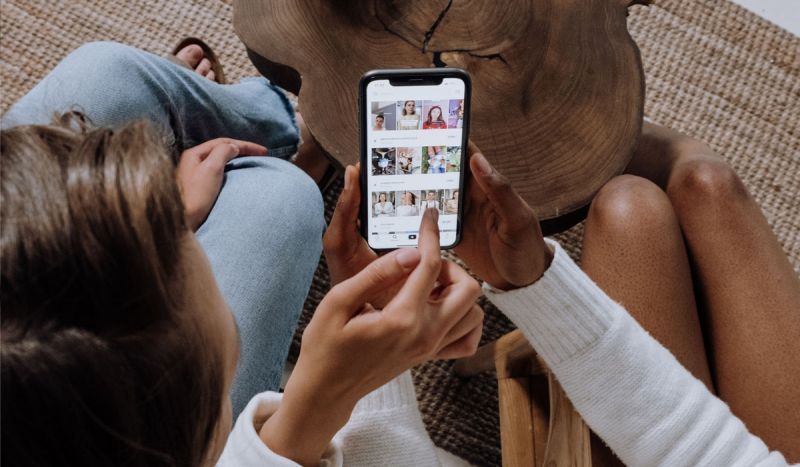 How Recommend does it
Brands that are starting with basic e-commerce websites usually don't have automation in place. This means that all the processes are manual, from boosting a specific product or category or launching new lines, making it time-consuming and essentially impossible. 
In a case like the above, the first thing to do is to use Recommend's smart tools to 'teach' the algorithm to show personalised content and product recommendation. Retailers can use our panels to test and score different strategies to determine conversion rates, best sellers, and favourites. Within time, the algorithm is capable of understanding the customer journey and product performance. 
Secondly, the brand needs to manage all the transactional messages and marketing communications. Recommend has the option to do it within the platform, thanks to our Email & Push Notifications module. Retailers can send personalised emails for events and promotions. Also, send transactional messages for order status, order receipt, cart abandonment, etc., while tracking everything, including visits, traffic, and revenue. 
The feature is so competitive that the marketing team can use push notifications for key events such as discounts or to trigger push notifications for abandoned baskets and wish lists. In fact, any brand has the possibility to migrate all its marketing processes to Recommend, saving costs by cutting out additional service providers.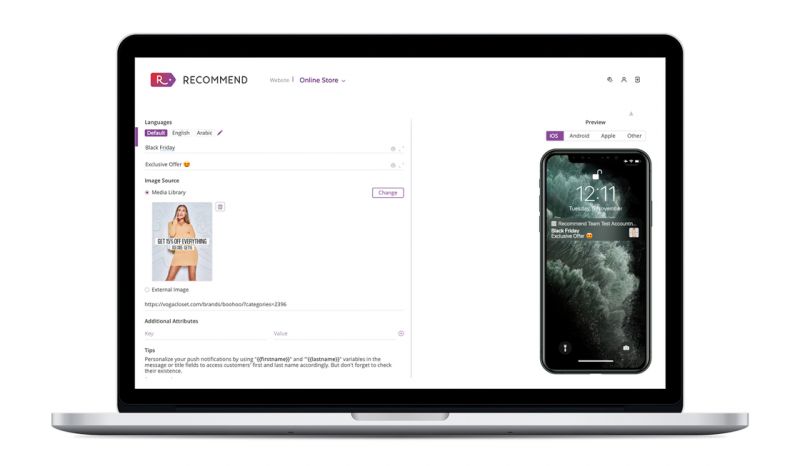 Recommend's smart campaigns
Recommend's Smart Campaigns are determined by customer data, personalised templates, and trigger events in the customer journey. Emails and push notifications are automatically generated for each step and 'forks' create additional paths that respond to customer behaviour in even more detail. 
As the most technically smart and feature-rich triggered push tool on the market, Recommend allows any brand to implement sophisticated customised marketing campaigns. How? By leveraging app and website transactional and behavioural data and a direct real-time link with the app backend. 
Advanced integration supports smart scenarios such as a series of push notifications with an incentive. Recommend can 'tell' the website that a customer should receive a specific discount or incentive. In other words, Recommend can send calls from automation campaigns to the website API. Users can combine delivery methods in one campaign, for example, sending a push notification to a customer, followed by an email an hour later if the message hasn't been opened.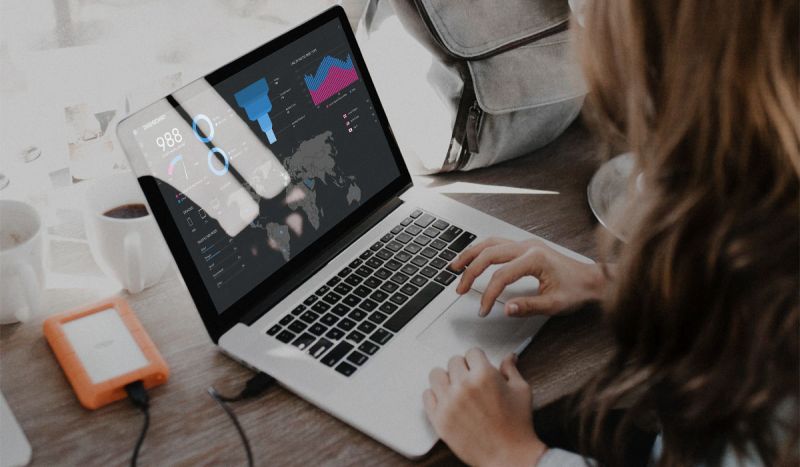 Insights
Implementing a solution such as Recommend is a straightforward process. Plus, without the high costs usually expected when implementing a new software platform. Besides, Recommend has such a strong analytic offer that brands can use this functionality in full. Online retailers can fully migrate all e-commerce activities to Recommend. Everything from automation and personalisation to messaging can be under the Recommend 'umbrella'. Brands can use the platform to its full potential.
Request a demo today
The e-commerce landscape is more competitive than ever, so being able to stand out is vital for your business's longevity. With online shopping exponentially growing, it is necessary to provide an excellent experience to any customer – whether new or returning. If you are looking to streamline your processes, Recommend is the right tool for you.  It is personalisation for e-commerce and 360º marketing platform. Request a demo today by clicking the button below: