Luxury Brands: Industry Trends in 2022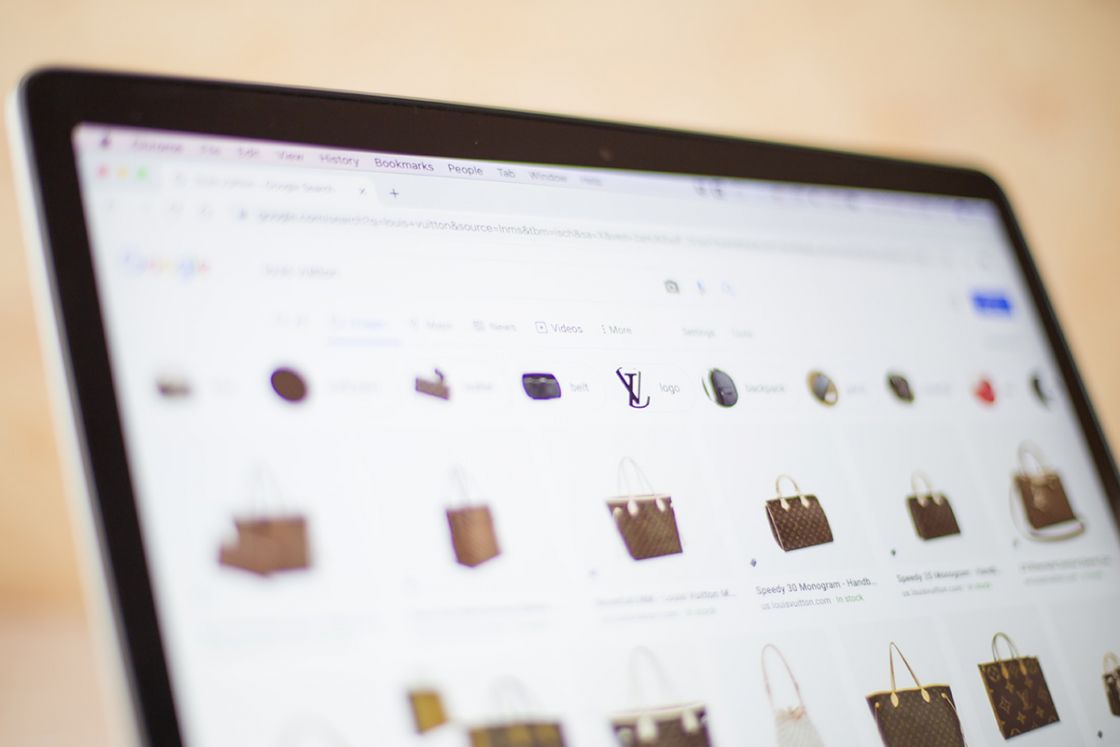 Posted 23rd December 2021, by Cherry Adam
The luxury industry is experiencing an improvement compared to 2020 with sales surpassing $1 billion in 2021. This phenomenon is being led by online shopping and the renowned local consumption taking place in China and the USA. In addition, younger generations (Gen Y and Gen Z) continue to drive growth and will account for 70% of the luxury market by 2025.
Luxury brands must remain agile and understand the importance of a consumer-centric approach and personalised online experiences. On top of that, luxury needs to invest in a genuine commitment to sustainability, inclusion, and social responsibility.
"Where once it was about status, logos and exclusivity, luxury brands are now actors in social conversations, driven by a renewed sense of purpose and responsibility." – Claudia D'Arpizio, partner of Bain & Company
These are the trends that will lead the luxury market in 2022:
Online will soon overtake all other channels.
Luxury online sales reached 22% in 2021. As a result, 30% of all luxury sales will be online by 2025. Bain & Company forecasts that online sales will become the most effective channel for personal luxury goods by 2025, accounting for 30% of the global market, followed by retail stores (28%) and outlet stores (14%).
Websites and mobile apps are the new dominant sales channels for most brands. Additionally, brands are increasingly driving sales through their websites. Direct online sales of luxury brands now account for 40%, showing how important Gen Z and Millennials have become for the industry.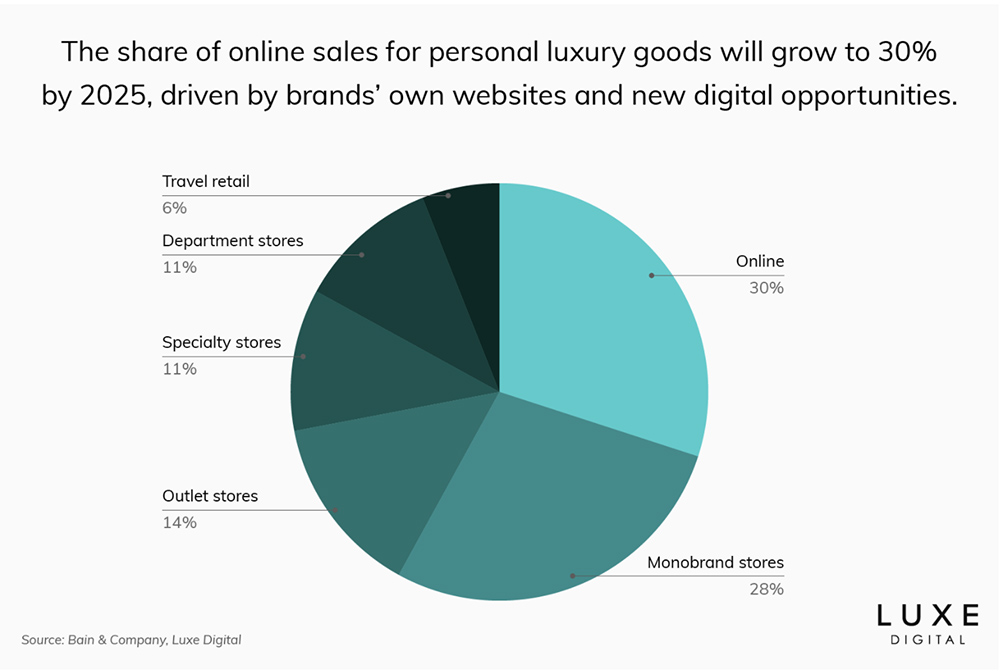 Millennials and Gen Z are the new luxury consumers.
These generations will account for 70% of the luxury market by 2025. They will contribute 130% of the luxury market growth. As we have mentioned in previous articles, collaborations such as Gucci x Balenciaga, Fendi x Versace and Tiffany x Supreme are proof of the relevance of this sector in the luxury industry.
To grow, luxury brands must know how to connect with and win over these younger generations. As digital natives, they expect intuitive and modern online experiences. But, they also value the authenticity and integrity of brands.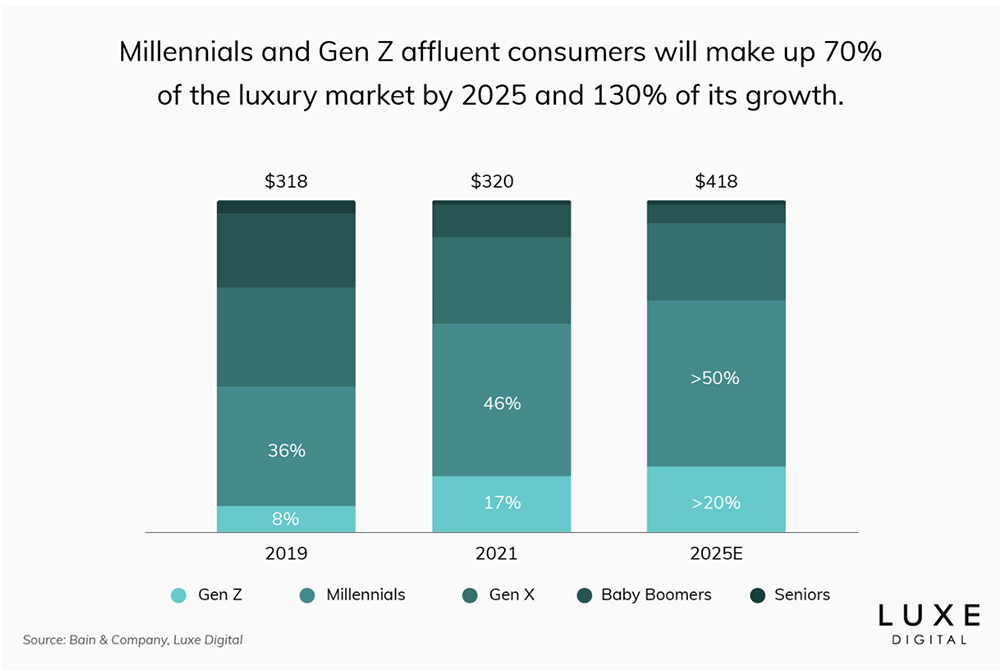 Immersive technologies: AI & VR
Brands such as Louis Vuitton and Valentino have already joined the virtual world by creating products aimed at an audience that goes beyond the physical shopping experience. For example, Gucci and Balenciaga have already introduced trademarks for smart glasses and connected clothing.
In the case of artificial intelligence, this will be an essential element in differentiation.Using Ai for data collection and optimising the online shopping experience offers increasingly demanding consumers a unique shopping journey. Brands will need to embrace digital experiences.
Consumers will continue to ask luxury brands to show the significant benefits of data sharing. Regardless of the digital channel, luxury brands are expected to deliver first-class online experiences that feel genuinely personalised.
Social commerce
Social commerce has gained ground since its recent appearance. As a result, brand social media channels have also become virtual showcases for their products. Additionally, as the digital space develops better-enhanced functionalities for a smoother shopping experience, this channel will be critical to the online experience.
Platforms like Twitch and TikTok, previously ignored by luxury brands, are now part of their marketing strategy. Young generations, as digital natives, are hoping to find their favourite products in their favourite virtual spaces.
Recommend
None of the above can be possible without an intelligent implementation of data into the marketing strategy. The use of personalisation platforms such as Recommend is the ace up the sleeve of luxury brands that seek to provide a true one-of-a-kind and personalised experience to their customers.
Powered by Ai, our solution optimises e-commerce websites and collects data from visitors and customers. This allows our platform to predict patterns, suggests tactical actions, and drives business decisions. Recommend also includes additional services such as Product Merchandising to manage product recommendations and Messaging for marketing communications.
In 2021, Recommend's luxury clients have seen an increase up to 20% in assisted sales and +6% in CTR in their marketing messages (email and push notification), thanks to the use and assistance of our platform.
Related Articles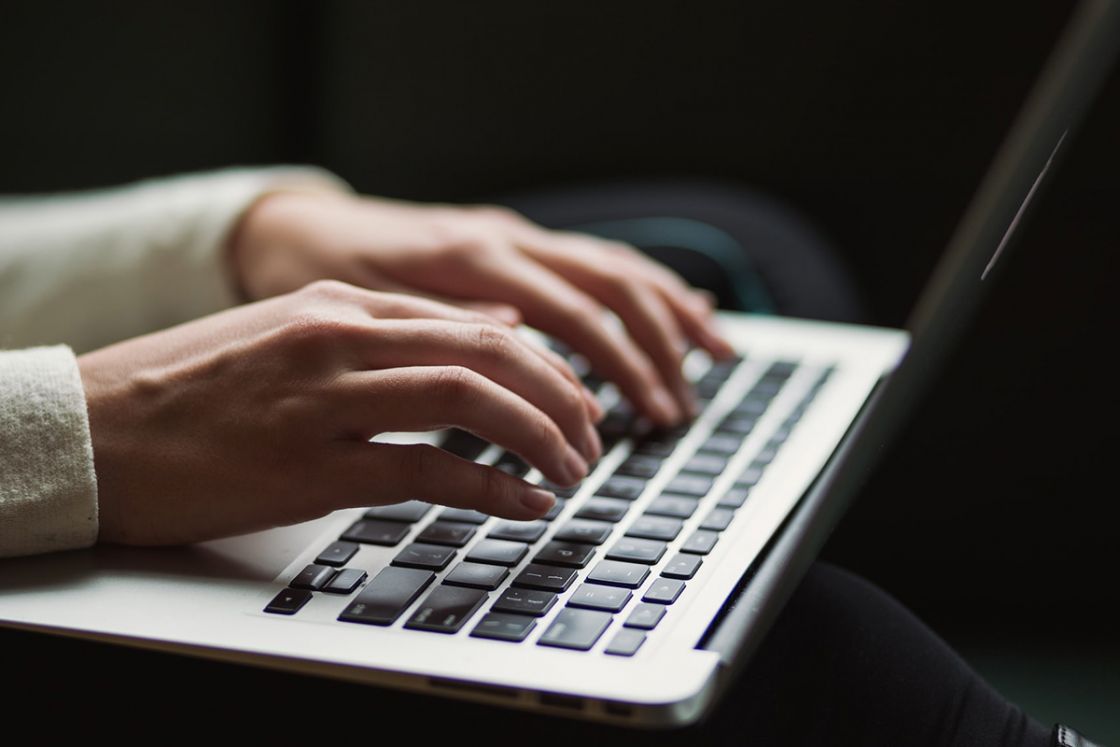 June has been a very busy month for our team. We've been working really hard to keep improving our solution to provide you with the best results possible. The updates list includes some of our main features: Product Merchandising, Visual Search, and Smart Campaigns. Let's do a quick recap of the overall improvements: Showing your […]
Read More
Jul 13, 2021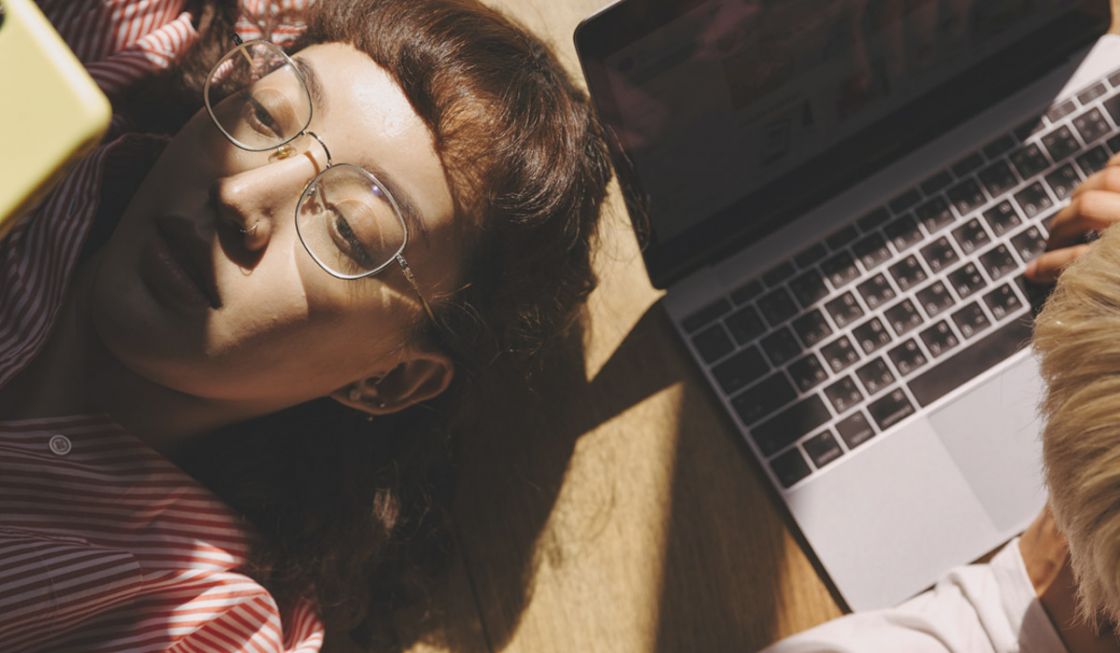 Content personalisation is a practice that is gaining space among brands, retailers and e-commerce businesses. It is a strategy that relies on website visitors' data to show content based on audience needs and interests. It connects your customers with the information they are looking for when visiting your website. Besides, it helps to increase the […]
Read More
Jan 13, 2021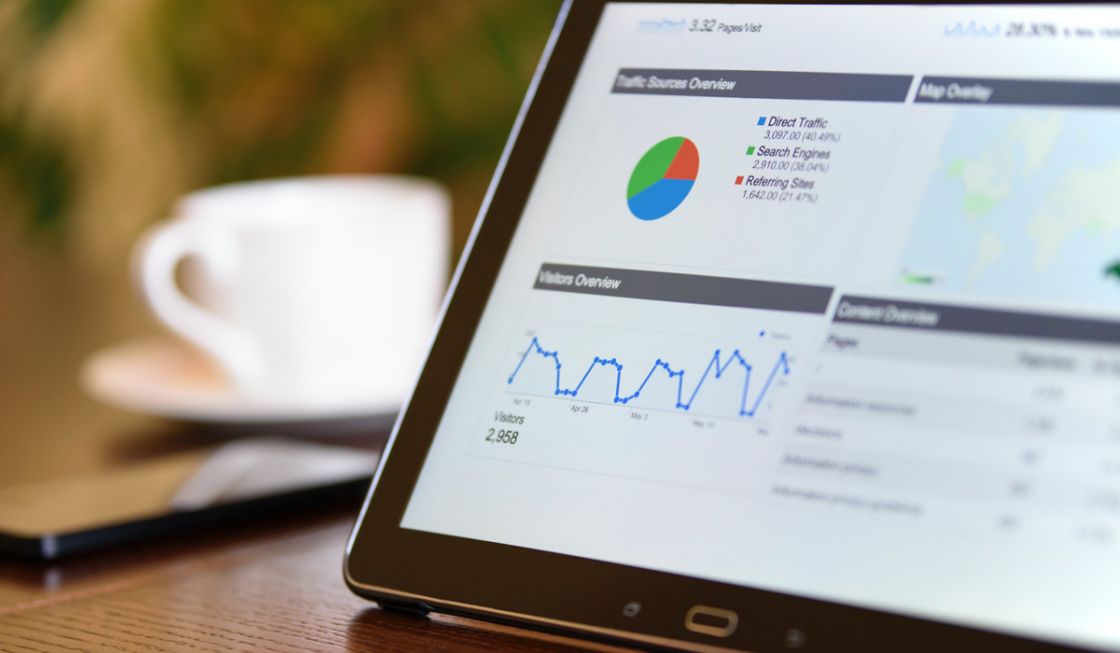 In general, the lockdown affected brands and retailers in 2020. Despite the rise in online shopping, most businesses are facing the need to reallocate their marketing budget. Now, more than ever, return on investment (ROI) is a critical factor for e-commerce businesses. Some companies consider focusing their efforts on customer retention rather than acquisition. Mostly, […]
Read More
Jan 18, 2021