Luxury Marketing: What's ahead in the future?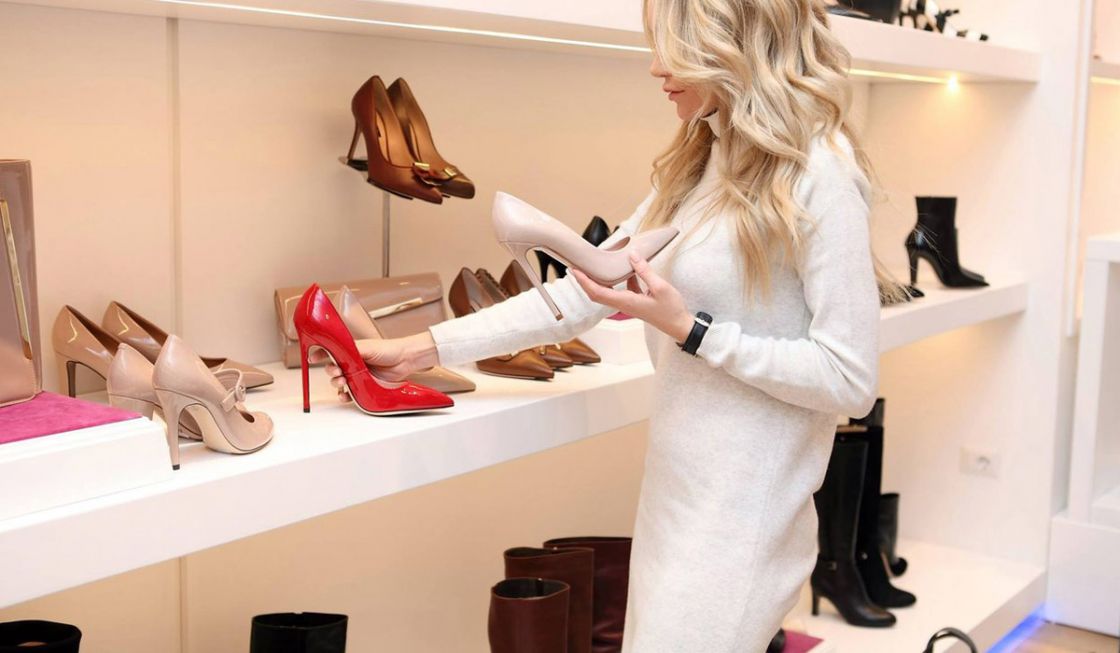 Posted 22nd October 2020, by Cherry Adam
The luxury sector is one of the most affected by the pandemic. The industry hasn't shown a steady activity and results for quite some time now. Research by McKinsey stated that "Even before the pandemic struck, independent luxury-goods wholesalers in Europe were already struggling—in part because of luxury brands moving to vertical integration over the past 20 years and, more recently, the growth of e-commerce (…) To survive, wholesalers are likely to adopt aggressive commercial and discount policies—which, at least in the medium term, could hurt the luxury positioning of brands that don't have a concession model."
What's in store for luxury brands and luxury marketing then? To survive and keep their position, these brands will need to embrace personalisation and digitation. The successful brands will be the ones able to understand the times and speak the language of new generations. Thus, still, be faithful to their DNAs. Personalisation, as well as the use of immersive technologies, to enhance the digital experience, will be a critical area to pay attention to. What separates brands from their competitors is how they analyse and use the data to predict purchase behaviours.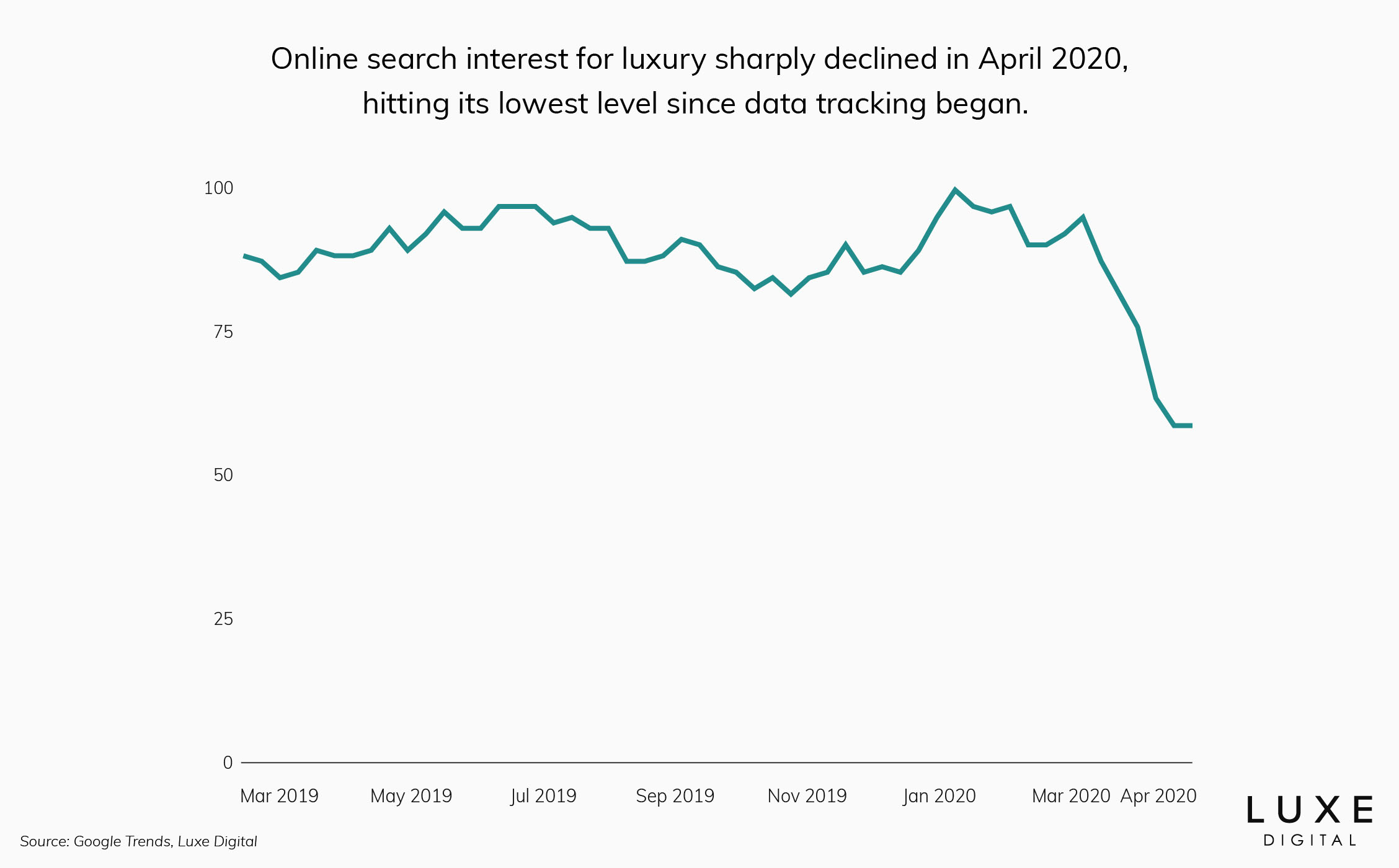 A challenging year
Another study by Bain & Company also added, "The market could contract between 20% – 35%, depending on the speed of the recovery." One of the main reasons for this is due to the radical change in the buyer mindset. The scarcity, uncertainty and the current economic situation have made them rethink their priorities.
Starting next year, or even earlier, brands will have to think more creatively to answer the demands of these new consumers, especially, Generation Z (those born between the mid-late 90s). Since 2018, Generation Z has led the market share for luxury products. This group "will contribute 130% of the market growth by 2025". Their individualistic approach makes them willing to pay more for a product or service if they receive a personalised treatment.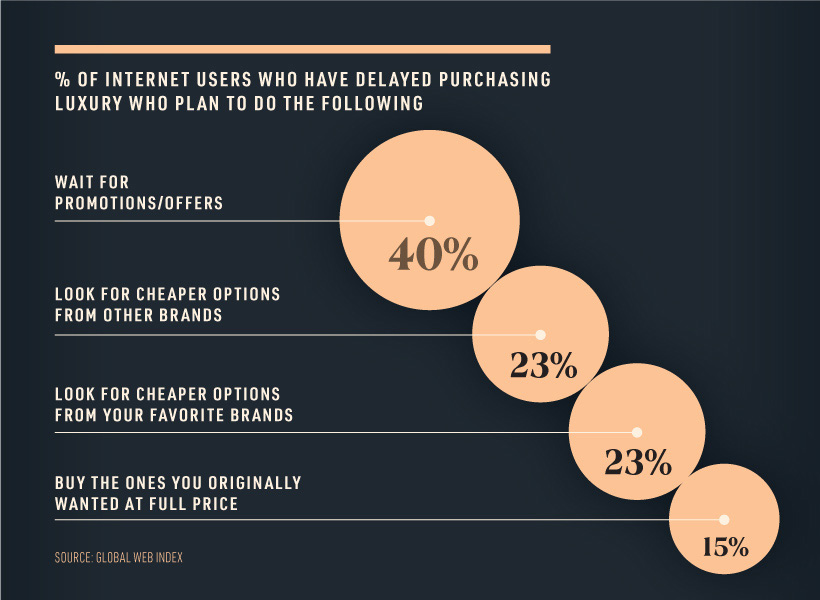 The online luxury experience
eCommerce and online shopping will continue to gain space with up to 30% of the market by 2025. Luxury brands not only have to translate their in-store signature touch to the online world. They will need to innovate and adapt their communication style to new social platforms. Video content is gaining momentum, and Instagram and TikTok are becoming the main channels to connect with these new consumers.
The use of personalisation and 360º marketing platforms to optimise the online shopping experience, powered by Artificial Intelligence, will be the secret weapon to gain insights on how consumers behave online and what they expect from luxury brands. The digitisation of the physical store thanks to AR is another powerful tool to engage with tech-savvy consumers. Influencers will also play an essential role as the ultimate brand ambassadors.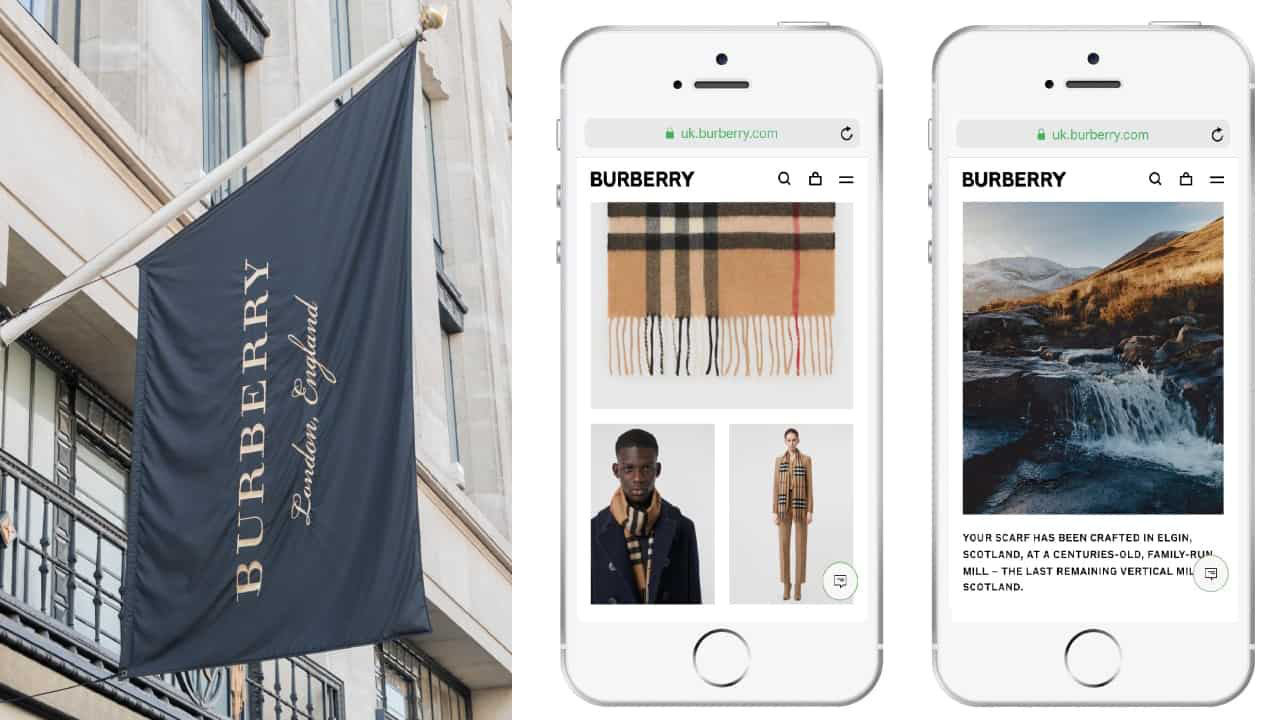 Existential Luxury
The sum of personalisation, creativity, innovation and technology will be the ingredients for a successful strategy. The power to adapt, to respond quickly to new trends while maintaining your brand values is fundamental. Especially, when it comes to appealing to a generation that appreciates individuality and inclusivity.
Most importantly, brands will have to be truly authentic. As Luxe Digital stated in a recent article: "We coined the term existential luxury to refer to the need for brands to be truly authentic and deeply rooted in craftsmanship and experience. Consumers are ready to pay more for a product or an experience that adds real value to their life. Brands that genuinely care for their workforce and fairly price their offering will win over the Millennial-minded affluent consumers."
The current situation can be seen as a survival experience for some. Only those true to themselves, and willing to rapidly adapt, innovate, and, above all, take advantage of new technologies and ways to do marketing, will be the ones who survive.