Digital transformation and the customer experience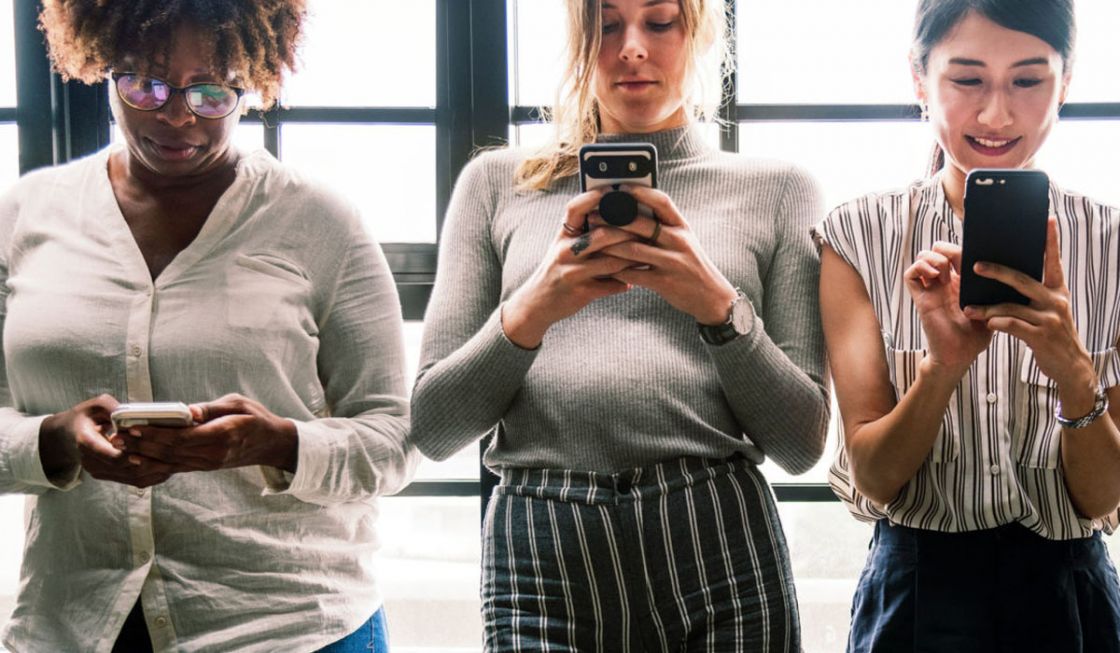 Posted 19th May 2021, by Cherry Adam
Nowadays, customers know what they want and how they want it. Their journey defines the brands' strategy and not the other way around. Customers expect frictionless online experiences and tailored communications. However, when we talk about digital transformation is less about technology and more about a shift within the company's culture.
Businesses need to put their customers first, and by doing so, they can understand who they are and reflect on their strategies. By embracing digital transformation, companies follow the right path to that seamless experience that the customers are expecting. For instance, personalisation and marketing platforms, such as Recommend, allow retailers to optimise and automate processes otherwise manual and time-consuming. 
Digital capability empowers organizations to not only enhance existing processes and products, but improve or even create new business models.
Digital Ecosystem
According to research from IDC, two-thirds of the CEO's of 2,000 companies will shift their focus from traditional, offline strategies to more modern digital strategies to improve the customer experience – with 34% of companies believing they'll fully adopt digital transformation within 12 months or less.
As seen in the graphic below, a digital ecosystem need different elements to function effectively:
Company culture: Implementing automated ways to do regular tasks can be seen as an unexpected change for some. It can be difficult due to generational differences, lack of experience or disbelief in technology.
Technology: The advancement in AI, AR, automation, etc., make it mandatory to update software, hardware and knowledge. This can become a pain point for big corporations when it comes to numerous teams.
The digital strategy needs to permeate all channels: An omnichannel approach to company processes inside and outside the organisation is critical to the success of the digital ecosystem.
A new digital consciousness
This digital world has transformed the way we consume things. Smartphones, apps, machine learning, automation are changing the interaction between brands and consumers. The consumers' desires are being granted almost immediately. In the same way, users want brands to treat them individually by knowing who they are and what they want –even before themselves.
In the company ecosystem, this takes place within the IoT. If your customers are always connected, use the technology available to understand what they want and provide that to them. Analyse the data to predict patterns and to improve processes. According to Accenture, 75% of customers admit being more likely to buy from a brand that recognises them by their name, knowing their purchase history, and recommending products based on past purchases.
Follow the data big row
Behavioural data is the next big thing. Brands are taking advantage of these insights to improve their customer experience using personalisation on a granular scale. However, this is just the beginning. Some companies are reluctant to embrace digital transformation and the consequent personalisation approach.
In Forrester's Digital Transformation in the Age of the Customer report, only 9% of responding companies indicated they had implemented digital transformation to the degree that they felt gave them an advantage among their competitors. For companies looking to create a personalised experience and differentiate themselves from other brands, it is essential to understand the power of these new technologies.
In an era of instant gratification, any second with a client is the most valuable. Therefore, companies need to increase their presence in all touchpoints of the customer journey to communicate with them, not whole but focusing on segments and personalised interactions.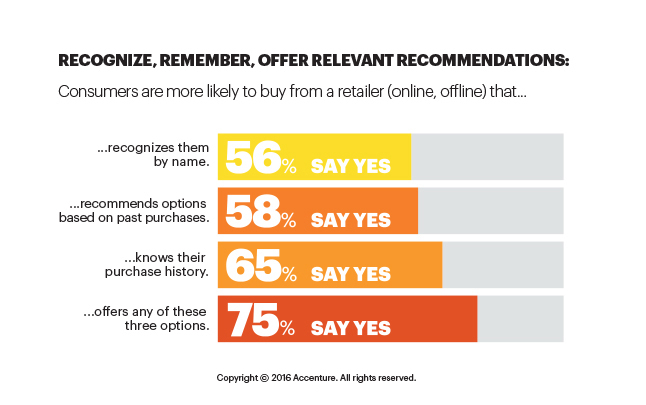 Why personalisation?
Because personalisation can reduce acquisition costs by 50%, lift revenues by 15%, and increase marketing spending by 30%. How? By reaching the customer with the right message at any stage of their journey. In fact, personalised content can boost ROI to 300%.
Firstly, personalised marketing is a two-way street. The customer provides needs and intentions through purchases, online browsing, and social media posts. In addition, the brand reacts with relevant and timely messages sent to the individual customer. But, the process requires a test-and-learn process; it starts by sending the first message and evaluating the results. Finally, and based on the first attempt, you should change the content and test it again. It typically takes four to five attempts to refine a personalised trigger to capture 80% of its potential value.
Request a demo
Our personalisation for e-commerce and marketing platform is the right tool to boost your brand performance. Above all, Recommend can optimise your website while gathering data from your visitors to improve the online shopping experience when browsing your site. Use the data to show them personalised content, product recommendations and manage your marketing communications without leaving the platform.
Interested? Contact us: