Personalisation and eCommerce Trends 2021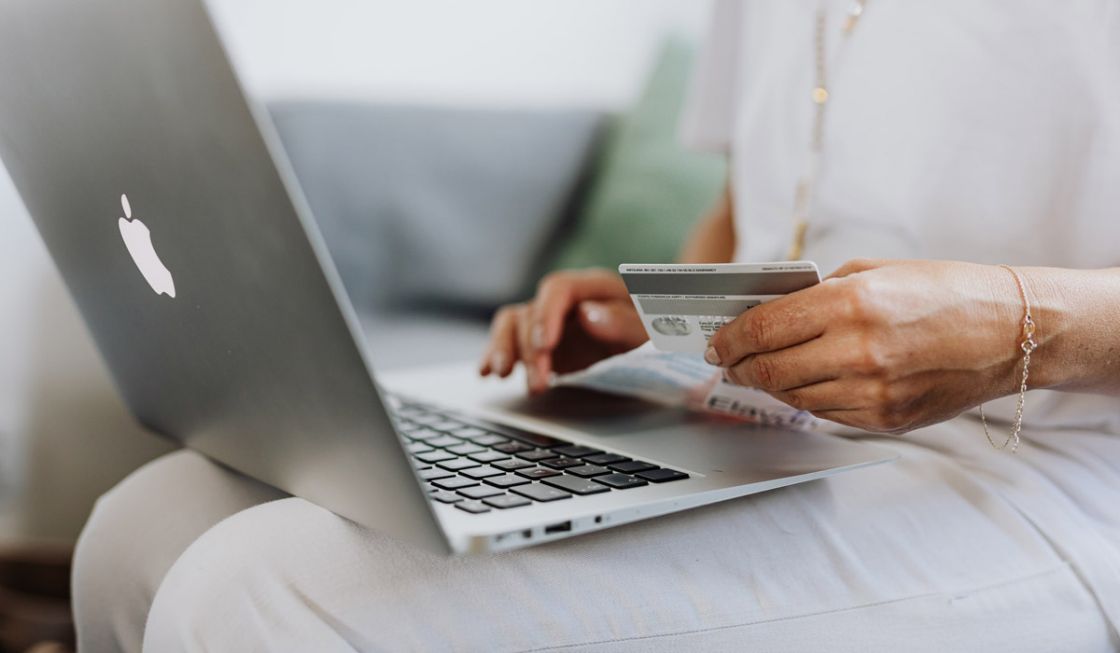 Posted 15th December 2020, by Cherry Adam
eCommerce trends for 2021 The year 2020 and its unusual circumstances are about to end, what a relief, right? Not only on a personal level but for business in general this has been an extremely challenging time. However, this is also a time to identify the trends that will frame the eCommerce landscape and online activities during 2021. As the consumers' habits keep changing so it is your approach to how to reach them and provide them with an excellent online shopping experience.
During the first quarter of 2020, online shopping increased by almost 12%. This phenomenon would have taken at least five years under normal conditions (no pandemic, no lockdown). Despite the possible return to safe conditions for in-person purchases, eCommerce will continue to grow. Thus, brands will need to provide a more in-depth personalised experience than before. The pandemic accelerated the implementation of eCommerce trends that have been predicted for years.
According to Statista, more than 2.14 billion people around the world are expected to buy online in 2021. However, we cannot forget that the recession caused by the pandemic influenced the proliferation of promotions and discounts, making online shopping even more attractive. Putting the reasons for online purchasing aside, the number of digital buyers is on the rise.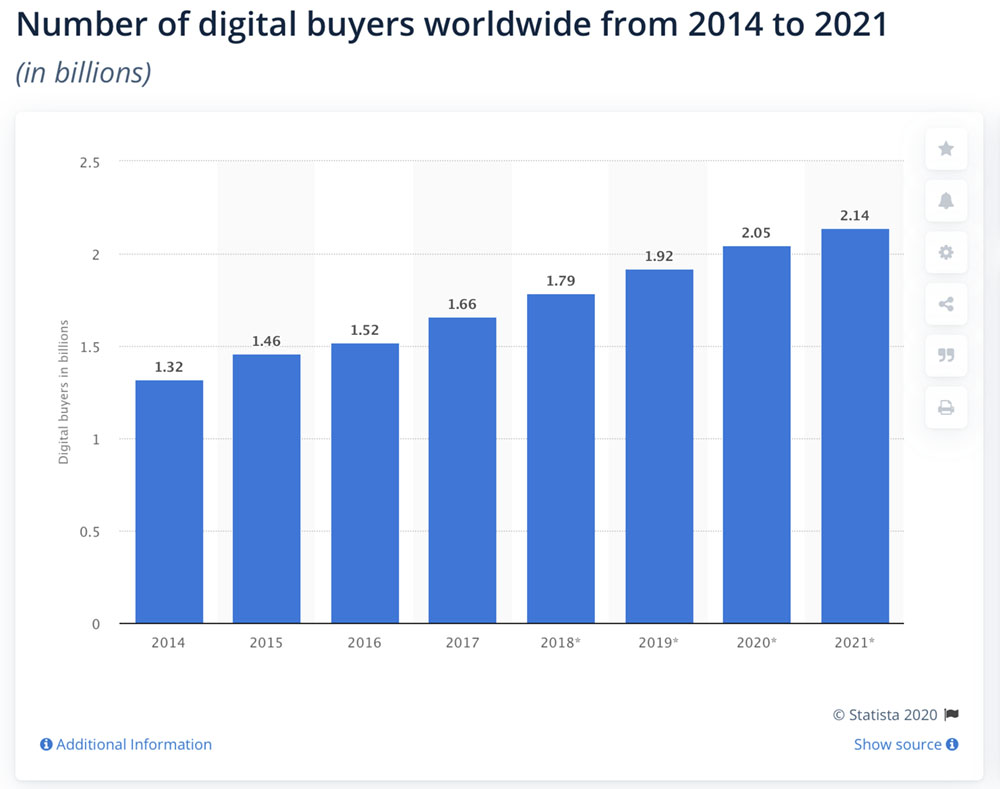 The phenomenon Black Friday / Cyber ​​Monday 2020
A report from Adobe has confirmed the expected behaviour: in-store traffic decreased during these dates, and online sales increased by 21.6% compared to 2019. With or without confinement, consumers decided to spend time online, taking advantage of the offers. In Recommend's case, our clients experienced a much more gradual flow of transactions and sales than last year. This means that the trend to online shopping continues to gain ground.
In the specific case of Black Friday and Cyber ​​Monday, our platform played a fundamental role in the results of our clients. Using our solution in website optimisation, product recommendation and marketing communications increased page views by about 12%. Likewise, assisted revenue increased from 72.8% to 76.18%. Overall year-over-year revenues increased from 8.1% to 9.04% thanks to the use of Recommend.
These results allow us to affirm that the use of personalisation and marketing platforms are fundamental pillars of the success of an eCommerce business. The consumer is changing; it has become more demanding and skilled at finding the offers that best suit its needs. Likewise, the market, social networks and the industry are welcoming new competitors, saturating communication channels, touchpoints and product & services providers. Hence, a personalised and differentiated experience is a key ingredient to capture the user's attention online.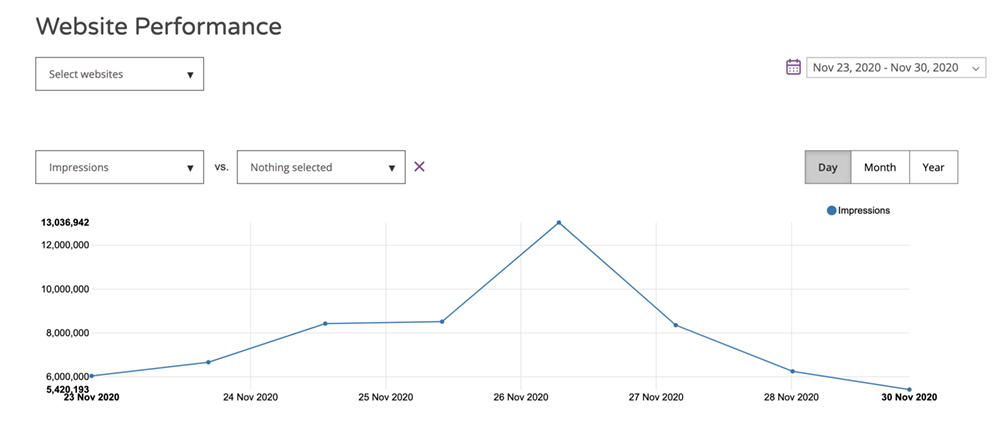 Ecommerce Trends 2021
Without a doubt, personalisation stopped being a trend to become a practice in most eCommerce companies. To promote the loyalty of your customers, it is necessary to speak to them, taking into account their interests and preferences. Likewise, an omnichannel strategy with personalisation present at each touchpoint will be the great differentiator in an increasingly competitive market. Let's analyse what other eCommerce trends will take place during 2021:
Digital transformation
Digital transformation is known as the process of implementing new technologies to improve the processes of a company or brand. In the case of retailers, this transformation has been fostered by current conditions. The lockdown forced consumers to stay home and access the computer to make purchases that they usually made in person.
On the one hand, the consumer has become more intuitive in the purchase process. Online sales will reach $ 4.5 trillion in 2021, so those brands that do not yet have responsive, personalised and secure eCommerce sites will lose a margin of their clientele, while those that refuse to embrace digital transformation will tend to disappear.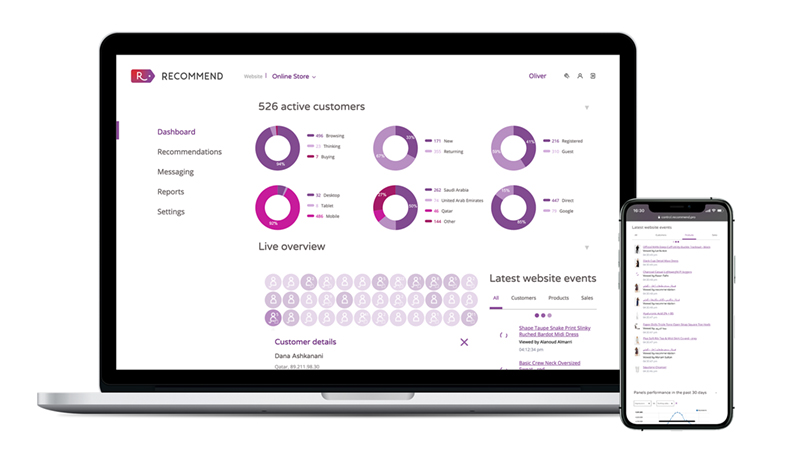 Deeper personalisation thanks to machine learning and AI
eCommerce companies will spend up to 7.3 billion on AI by 2022. The reasons to invest in technology are associated with improved user experience, data analysis, and prediction of trends and shopping behaviours. For example, Recommend is a platform that bases its functioning on machine learning and artificial intelligence.
By using a solution like Recommend, you are not only implementing personalisation but thanks to AI our platform can analyse the data of your website visitors to offer you suggestions on how to improve processes. Our modules can predict product recommendation taking into account factors such as the user profile, product conversion rate and existence. Likewise, the possibility of offering visual searches opens up a range of possibilities to extend and deepen the relationship with your customers.
Omnichannel Strategy
As we mentioned above, in a saturated market, cohesiveness must be the trend to follow when it comes to retaining your current customer base. The economic recession has forced some brands to relocate budgets into retention strategies rather than acquisition. An omnichannel approach is mandatory to improve your relationship with your customers.
All communications, online advertising and website content must reflect what your brand is all about. To increase conversion, ROI and to drive traffic to your website or social channels, a strong message must be available on every touchpoint to strengthen your brand image, values and credibility among current and new users.
Mobile commerce
As we stated in our recent eBook on mCommerce: "Almost all purchase actions and decisions are made digitally. Users shop on their phones primarily to save time, but they rarely find the mobile web to be the most convenient means to do it. 95% of shoppers researching their device before completing an in-store or an online checkout."
73% of all online sales will come from mobile devices. By the end of 2021, the number of mobile transactions will increase by 15%. So, besides all these impressive statistics, it is a fact that mobile devices are becoming an extension of the consumers. People spend hours browsing, checking social media and using apps. Whether it is a native app or a responsive website, your mobile experience must be intuitive, user-friendly and secure.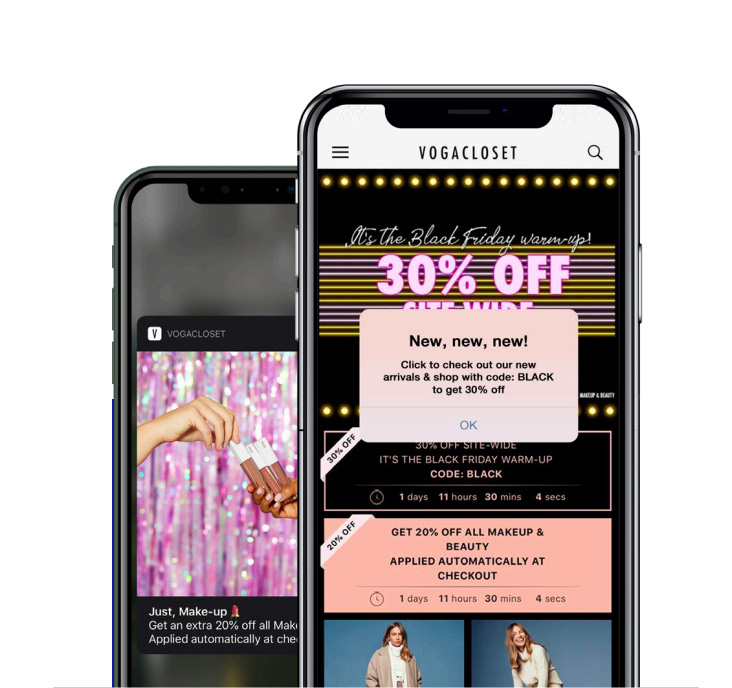 Social Commerce
When consumers say that social media influence 6 out 10 of their purchases, you must pay attention. And now, with the rising popularity of social commerce platforms such as Facebook Shop and Instagram Checkout, the process of seeing something and buying it is becoming more convenient and easy.
This does not mean that eCommerce websites are a thing of the past. On the contrary, having a robust omnichannel strategy, a responsive mobile experience while taking advantage of social commerce platforms is the way to go during 2021. Despite seeming disjointed from your overall brand experience, these platforms are a reflection of your brand. Especially for a specific segment of your customer base. Those who are more likely to stay there rather than go to your website to complete a purchase.
Recommend in 2021
Recently, Recommend was on Business Reporter, the business supplement by The Telegraph, as one of the main tools to embrace the future of retail. Our personalisation for eCommerce and 360º Marketing platform offers you all the tools to optimise your website, provide a personalised experience, and strengthen your relationship with your customers. Interested in booking a demo? Contact us by clicking on the button below:
Related Articles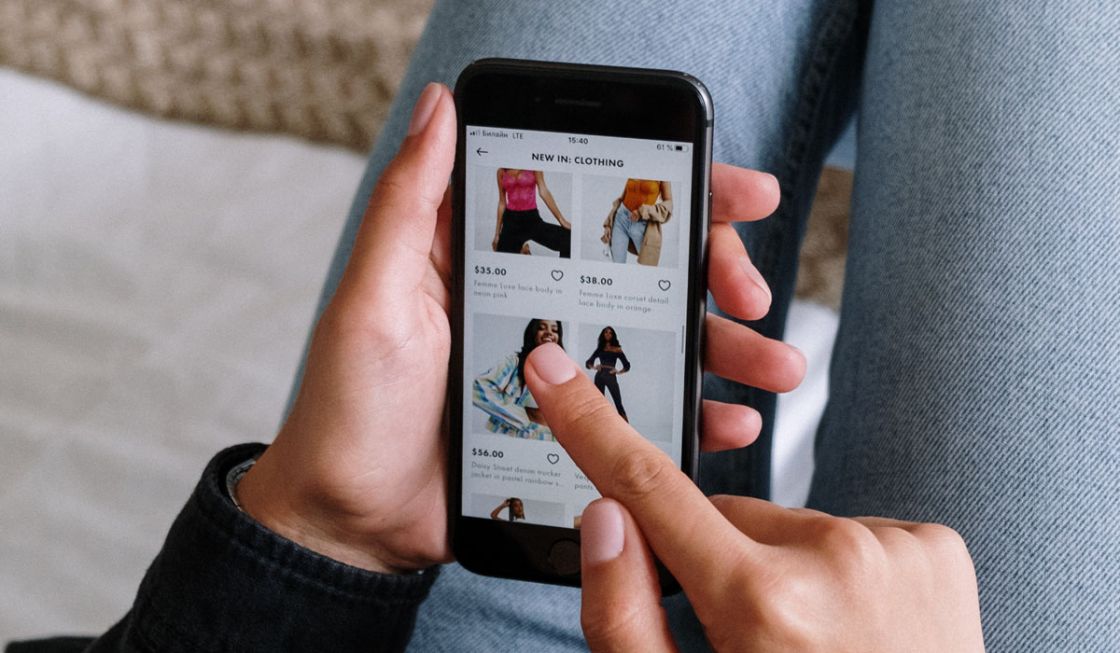 ASOS was founded in 2000, by Nick Robertson and Andrew Regan. Since then, it has become one of the most popular and beloved British retailers. At any moment in time, the e-commerce giant is juggling over 85,000 products, with 5,000 new items being added to their catalogue every week. Over the years, the technology and marketing […]
Read More
Nov 26, 2020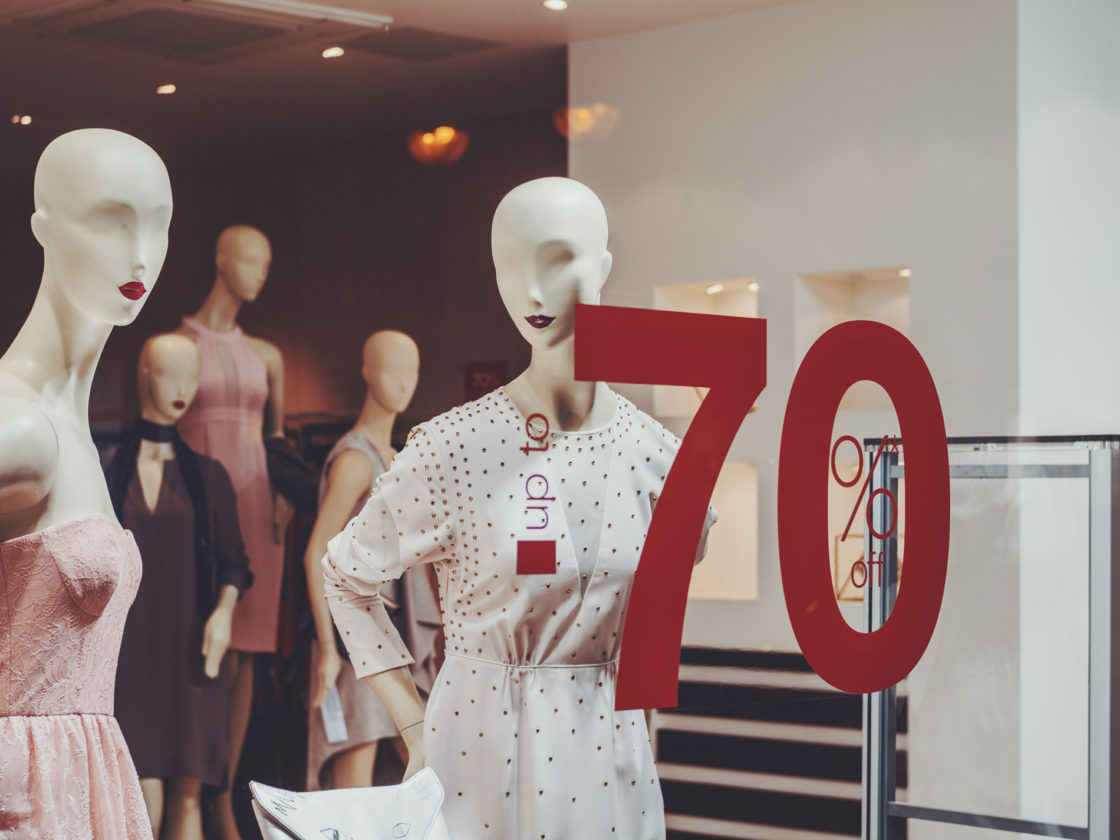 The importance of Black Friday is such that most of the behaviour spotted during this season can defined eCommerce trends for next year. For example, according to Deloitte, 50% of this year's holiday shoppers now say they prefer online shopping to brick-and-mortar. The multichannel shopper spent €82 more on average than those who only shopped […]
Read More
Nov 25, 2019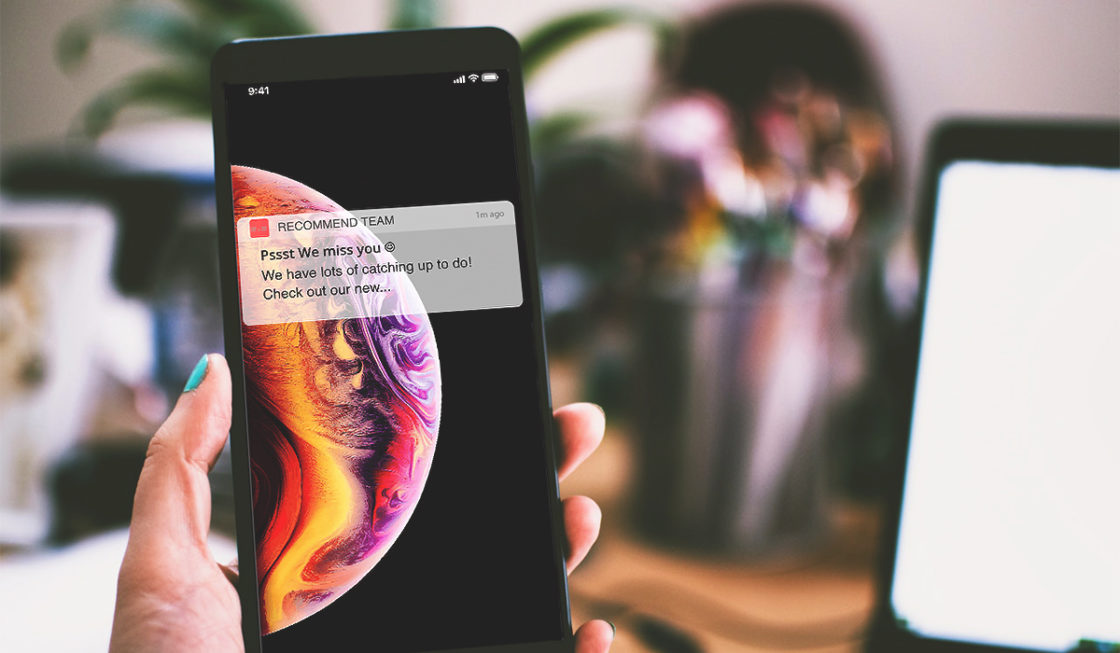 E-commerce personalisation goes beyond merely using the name of a registered customer at the beginning of an email. It's a unique experience achieved by showing the customers specific content and product recommendations. With our smart campaigns, you can send targeted messages based on their browsing history, purchase background, demographics and unique traits. 
Read More
Aug 23, 2019