These are the eCommerce trends for 2020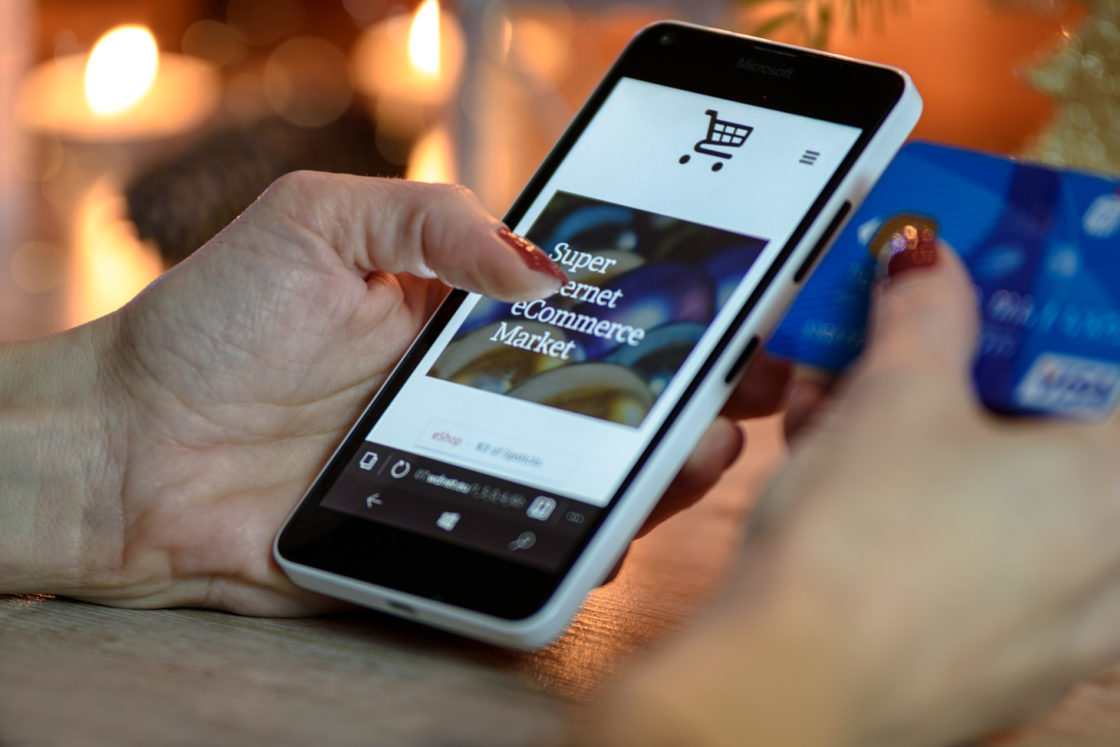 Posted 25th December 2019, by Cherry Adam
One of the main eCommerce trends for 2020 is already underway and is called personalisation. Direct and personalised communication with consumers is the strategy to follow to obtain their trust and translate it into commitment and profits for your brand. The objective is to make the process of browsing and buying online simple, safe and user-friendly. We have selected some of the eCommerce trends  that will lead the industry in 2020:
1) Omnichannel Marketing
This strategy will remain as relevant as in 2019. Above all, omnichannel marketing allows you to connect with your potential customers at different touchpoints of their journey while consolidating your message and the image of your brand. Communications must be consistent across all platforms: social networks, applications, email marketing, blog, to stay ahead and differentiate from competitors. Most importantly, all channels must be linked in a comprehensive strategy to obtain the best results.
Statistics show that brands that use three or more channels in their communication strategy can generate excellent results:
Participation rate: 18.96% in omnichannel vs 5.4% in a single channel
Purchase frequency: 250% higher in omnichannel versus single-channel
Average order value: 13% more per order in omnichannel versus a single-channel
Customer retention rates: 90% more top for omnichannel vs single channel
Users demand customization and want to be able to browse a physical store, view products on social networks and shop online. In other words, this is another area where personalization platforms such as Recommend – thanks to the use of artificial intelligence and big data – play an essential role in helping brands better understand consumer behaviour and customize it individually at scale.
2) Conversational Marketing
Another of the eCommerce trends that will see in 2020 is Conversational Marketing. The tendency for a few years is for brands to show their "human" side. Certainly, people want it that way. According to Singlegrain.com "when consumers have a question, 82% want an 'immediate' answer". That is to say, conversational marketing facilitates an individual and real-time connection between brands and their customers, as well as being available on different channels.
Moreover, with the advent of social networks, this form of marketing began to take shape and is now a fundamental part of any company's strategy. Consumers expect to find what they are looking for almost immediately. Also, users expect answers to their questions, questions, and solutions to their problems. Ultimately, the main objective of conversational marketing is to improve the user experience through a model based on comments that encourage more significant commitment and loyalty.
3) Progressive web applications (PWA)
Progressive web applications are mostly websites that function as mobile applications: fast loading times, automatic notifications, working offline, using device hardware, etc. Above all, this allows development teams to create web applications for any device that works just like a mobile application. This was one of the great themes of the latest edition of the MagentoLive. PWA is one of those eCommerce trends that will be relevant from now on.
According to Statista, by 2020, the number of smartphone users is expected to reach 2.87 billion. In addition, with the total increase in page views on mobile devices year after year by almost 50% worldwide, mobile devices are more crucial than ever for their digital strategy: PWAs will be increasingly frequent as the mobile revolution continues at their own pace.
4) Chatbots
This artificial intelligence-based technology has been created to talk in real-time with visitors to any website. It is expected that by 2020, chatbots will boost 85% of customer service. Also, among the main benefits of chatbots are the 24-hour service (64%), instant answers to queries (55%) and responses to simple questions (55%). For instance, 63% of respondents prefer to send messages to an online chatbot to communicate with a company or brand. By 2022, chatbots will help companies save about € 10 billion per year. In fact, these virtual assistants offer excellent customer service by meeting customer expectations and automating repetitive tasks, which means you can concentrate on more important work.
5) Visual search
This and personalisation are the two most important eCommerce trends in 2020. Visual search can take the user experience to a whole new level. People can upload an image to perform a search and get more specific results. Not surprisingly, Pinterest has climbed into the visual search cart. Recently, they came out with Lens, a visual search tool that allows users to take a photo of an item to find out where to buy it online, search for similar products or view related topics. In fact, 62% of Millennials are more interested in visual search capabilities than any other new technology. Marketing specialists can gain an advantage over competitors by jumping over the trend of visual search in 2020 to attract customers and offer them the perfect product.
6) Programmatic Advertising
Programmatic advertising means using AI to automate the purchase of ads so that it can target more specific audiences. Real-time bids, for example, are a type of programmatic ad purchase. As a result, this automation is much more efficient and faster, which means higher conversions and lower customer acquisition costs.
According to eMarketer, 86.2% of digital display ads in the US will be programmatic by 2020. Most manual advertising campaigns based on searches take into account three or four objectives: keywords, time of day and location. Therefore, with programmatic campaigns, advertising can use segmentation and personalization to the point of adapting to lifestyle or behavioural habits when integrated with customer data platforms.