Father's Day: Tips for online retailers amid Covid-19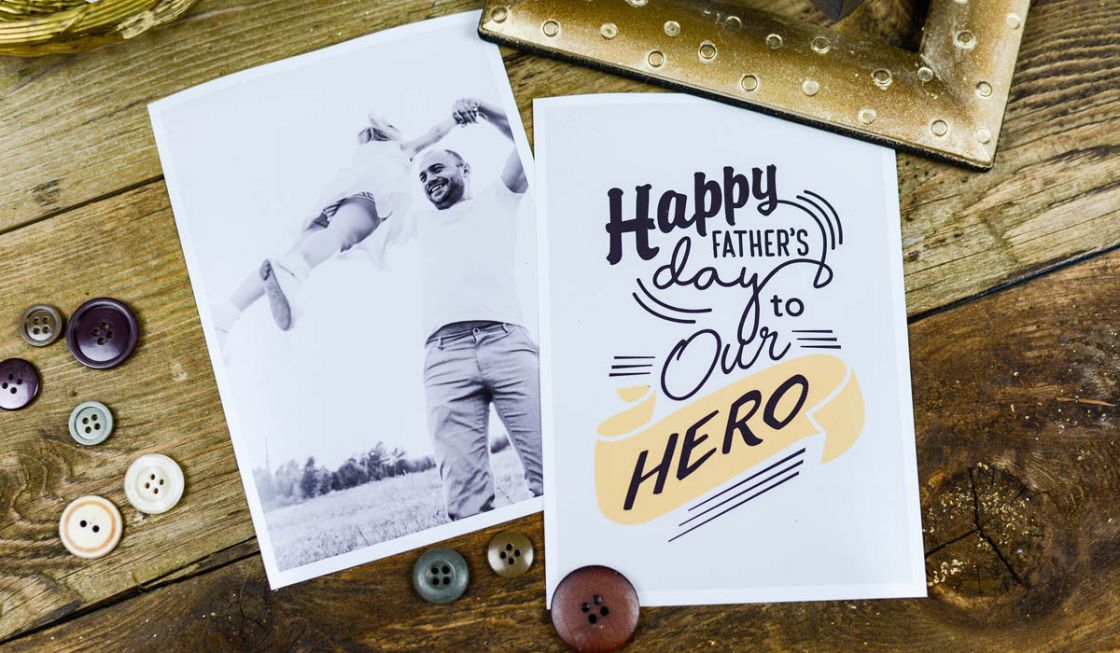 Posted 11th June 2020, by Cherry Adam
Father's Day is approaching, and it is one of the most important dates for online retailers and eCommerce businesses alike. A 2019 report by  Fortune found that American consumers will spend $16 billion on gifts this year. However, things have changed since then. The sudden Covid-19 pandemic, that is still affecting us, has modified the way we consume online, thus raising a more conscious consumer. However, one thing is for sure: families want to celebrate Father's Day.
"Whether they are able to celebrate their dads in person or from afar, more than three-quarters (77%) of consumers say Father's Day is important this year specifically because of the coronavirus pandemic. And they want to give dad a gift that matters. Many consumers, particularly younger shoppers under the age of 35, place a priority on giving gifts that are unique or that create a special memory", according to a report published by the American National Retail Federation.
The same report indicates that the average spend is expected to be up to $149 per consumer; the most popular categories are personal care, gardening, tools and appliances. Besides, 57% of users will use a mobile phone or tablet to research and make a purchase. However, the most remarkable thing is that between 36% – 41% of consumers said they only want to find something "that creates a special memory", leaving the price or special offers on the second level of priority.
Is your site mobile-ready?
Sites that are not optimised to comply with Google's new update for mobile-optimised search will be in trouble. This new feature on Google requires that all websites offer a mobile-optimised shopping experience. According to reports on mCommerce, around 2 billion people will make an online purchase using a mobile device. When shopping for Father's Day gifts, mobile shoppers will convert approximately 0.55% of the time for an average order value of around $100.
Besides, there's an online process that will take place this year more than ever: webrooming. This is a term to define the consumer practice of researching products online before buying them in a physical store. It's expected that more than 80% of consumers will do some webrooming before Father's Day and that around 77% will use a discount coupon in a purchase.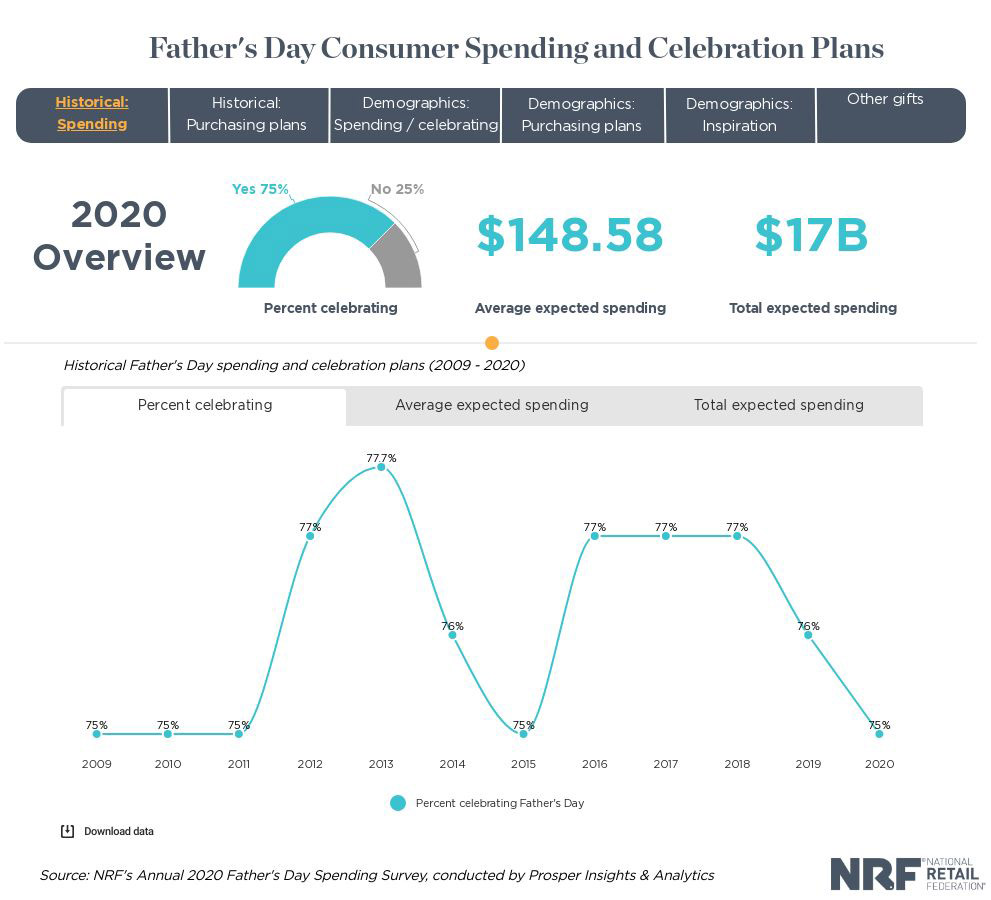 It's all about personalisation
Now that you know what to expect from Father's Day from the consumers' perspective, it's time to use your ideas and resources to provide them with a genuinely personalised shopping experience. If you use our personalisation platform, you already are ahead of the game. Thanks to artificial intelligence and a sophisticated data-gathering system, our platform can identify your website visitors, track their behaviour and predict patterns. By using this information against demographic and interest data, you can create customer segmentation specifically for your Father's Day campaigns.
Let's deep-dive into some actions to get the best results for your online retailer business this Father's Day:
Create a category page for Father's Day 
By using our product recommendations and product merchandising features, you can put together products that respond to a specific query. In this case, you can use different criteria to create this category page. You can put together all the products previously purchased by men, or products that can be considered a gift for Father's Day, including those unisex or more generic like home decor items. Another option is to review your historical data to analyse what brands were the most purchased last year and create a product page specifically for it.
Create a gifts page based on price
Another way to facilitate browsing and purchase for Father's Day is to create a gift page based on price. You can easily do that with Recommend. By putting together products by price, you are attracting the attention of those customers with a tight budget. Rather than reviewing all the website, they will find what they are looking for almost immediately. Create groups for price ranges and add some customer reviews to make the products even more appealing.
Increase your order value with promotions
If you want to entice people further to buy your Father's Day gifts and to increase the order value, consider applying promotions to specific products or categories. From getting a discount on a second purchase to saving a buy a certain number of items for a fixed price. If you have a loyalty program, consider rewarding buyers with extra points or dollars for spending on specific items.
Content Marketing and Social Media to the rescue
One of the most important aspects of any marketing strategy is the use of content and social media to get your message across. Not only help for brand awareness but also to increase your discoverability among potential customers. Any content related to ideas and innovative ways to approach the dates are great ways to grab the attention of online shoppers. Promote your offers on your blog and social media channels. Create giveaways or online competitions to support your Father's Day campaign.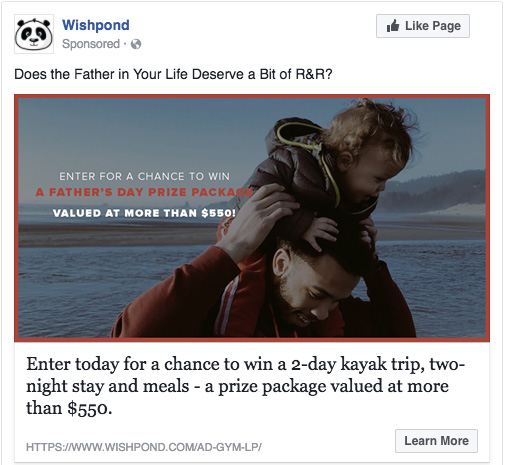 Free Shipping and Returns
Free shipping will play a significant role in Father's Day. By being one of the reasons for cart abandonment, it's essential to include it as a part of your deal. Around 75% of consumers have purchased because free shipping was available. Another 65% say they would recommend the brand to a friend or family member if they offer free shipping. Same with returns policy, 58% of buyers want a no-questions-asked return policy, and 62% are more likely to make a future purchase when returns are easy.
Advertising
Brand awareness is a campaign that should be running for your business, no matter the time of the year. This objective helps your brand in two areas: recognition and retargeting. If people see your brand ads and days later your promotion for Father's Day, the conversion rate will be higher. The user already "knows" your brand so that the purchase intent will be natural. When retargeting, use your brand awareness audience and previous buyers to promote your Father's Day gifts. As we mentioned before, those who already know who you will buy from you more quickly than a new customer.
Email Marketing Campaigns
Start your Father's Day campaign by reminding your subscribers and buyers about your products and gifts ideas. Father's Day emails have 26% opens, 14% click-through rate, and a 750% return on investment. With Recommend, you can not only send transactional email but also manage all your marketing communications. The platform includes templates to create your custom emails. By sending hyper-personalised messages, based on behavioural targeting, you are not only predicting a future need but also make it easier for them to have your brand in mind. When the day approaches, include some special discounts or coupons to incentive purchases.