Increase your revenue with personalisation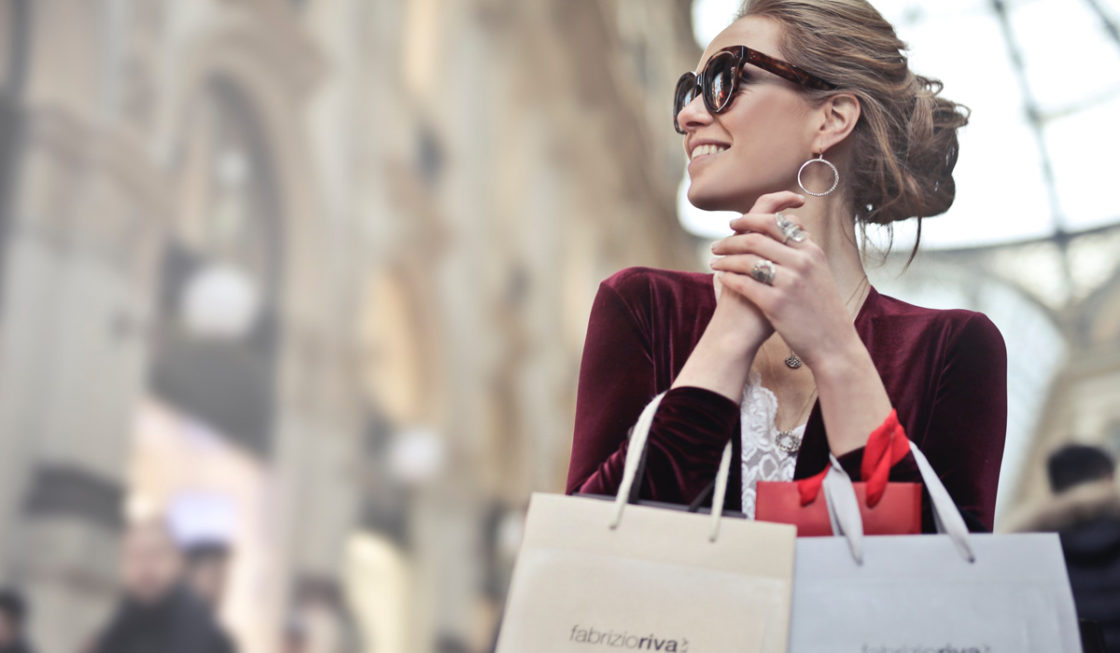 Posted 15th April 2016, by Cherry Adam
Your brand rocks. We know this. Your customer knows this. That's why they're visiting your online store. They already sort of want to buy that pair of jeans. But what can convince them to also buy that top that perfectly matches those jeans or maybe that necklace? How can you persuade them to spend more, to return or even to recommend your brand to their friends?
By the end of the year, ​customer experience will overtake price and product as the key brand differentiator. And that means personalisation. Your customers expect to feel valued. They're accustomed to eCommerce giants such as Amazon and ASOS showing them smart recommendations almost tailor-made. They trust these recommendations and enjoy the seamless user experience. But how can smaller retailers compete without spending a fortune on development? With Recommend, and here is how:
5 tips to start increasing your revenue and customer engagement today:
Best Sellers:

One of the best ways to convert browsers into buyers is through displaying best sellers at the top of the product category which they are looking at. One of the best things about pushing bestsellers to the top of each product category is that it is not an obvious sell. Your customers don't feel sold to. They feel like you are helping them to find what they want but quicker. You are not only educating your shoppers and helping them to make a more informed decision, but you are also simplifying their shopping experience and giving them the friendly nudge that they need. So everybody wins.

Smart Segmentation:

So you know exactly who your customers are. You know their location, age, gender, average spend, and a whole range of in-depth data. It's time to use this information to increase your revenue. Using tools such as Recommend, you can easily segment similar shoppers into groups. And you can make this as sophisticated or simple as you like. Want to reward your most loyal customers in London with a special offer that only they can see? Display banners on your homepage that are just for them. With a world of data at your fingertips, you can connect with and convert your customers like never before.

Build Repeat Custom:

Don't forget about your previous customers. Did you know that eCommerce spending for repeat customers is on an average double that for new customers? Set up an email campaign targeting previous customers. The more personal and specific, the better. For example, mention the last item they bought or let them know that their favourite brand as a new campaign coming up. If you want to really go for it, why not set up a welcome back banner on your homepage for when they return to your site and make them feel extra special?

Make Your Emails Work Harder

After a new purchase, transactional emails are vital to keeping your customers happy. Let them know the delivery details and send them over a confirmation receipt. But don't stop there. Let your emails work even harder for you. Add recommended products to your confirmation emails. Give them a friendly, personalised nudge to improve their overall experience even more. And maybe, add a discount voucher to make them feel appreciated.

Keep 100% of Your Revenue

We know how hard you have worked to set up your eCommerce business. Why would you want to implement personalisation platform that will probably take a % of your hard­earned revenue? Especially if you are a small retailer. This is why you should choose Recommend. We don't want your revenue. That's all yours to keep. We just want to provide a great personalisation experience for your customer by offering you transparent, fixed price packages that are tailored to your company size. Start your free trial today and see how we can increase your traffic and revenue from Day 1.