Social Media Analysis: The best platforms to track your activities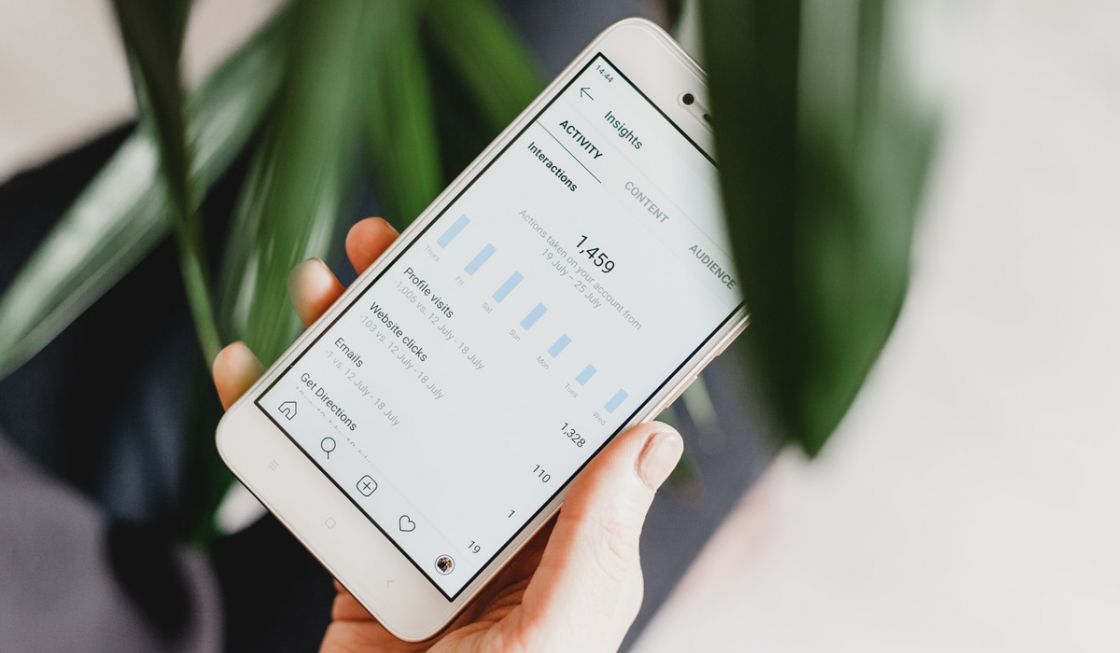 Posted 18th August 2020, by Cherry Adam
Few brands now aren't clued into the productive potential of social media marketing. As a way of getting themselves out in front of as many people as possible. Social media has given brands direct access to their customers like never before improving the implementation of personalisation. While some marketers and brands have well-crafted strategies, how do they know the message is getting through? That's where the analysis comes in.
Why is social media analysis important?
Social media analysis is vital to any digital marketing strategy. It gives you an intimate look at what's working and what's not, help you track how many followers you have and also what kind of reach. Besides, it gives you a good overview of the type of engagement certain posts or campaigns illicit. Also, the kinds of sentiments your social media platforms generate. This sort of analysis is essential because it can also tell you what is not working. Thanks to it, you won't be investing time and money into a strategy that isn't paying off.
How do you carry out social media analysis?
There are some tools available to conduct social media analysis to find out which of their social media strategies are proving the most fruitful. Some are available for free while others are paid for. Each will provide you with valuable insight into how your social media approach is landing with the public. Here are some of the most effective social medal analytical tools which will help you track just how effective your social media strategies are:
Hootsuite itself is a useful social media content tool. You can schedule posts across various platforms at a time when they are going to be most effective. It is this overarching approach which makes Hootsuite's analytical tool could probably be best described as a 'good all-rounder'. It gives you a comprehensive overview of your social media performance across many different platforms. This one-stop approach has proved a real timesaver for many brands. You can select a specific metric, such as clicks, reach or shares, and compare that across all your different platforms. You can also drill down into one particular social media platform and see how it is performing across several different metrics.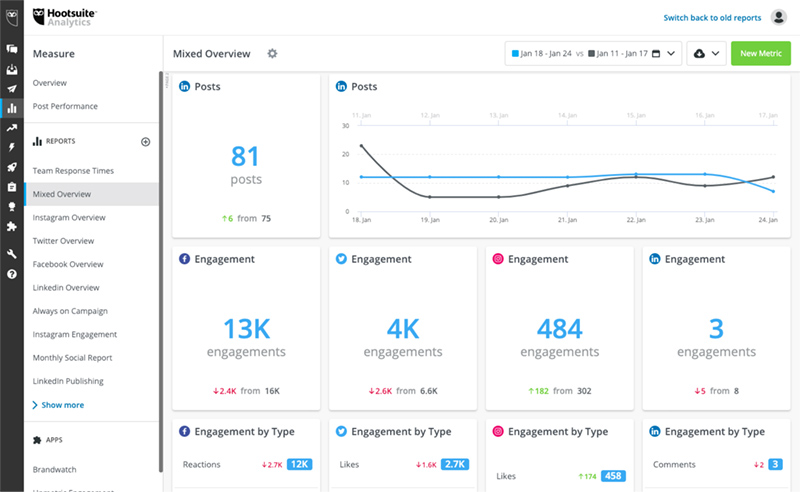 Another great tool to track the results of your social strategy is Social Sprout. The platform allows you to publish in all your channels at once, saving you time if you manage many accounts. It also includes a powerful analytics section. The publishing section displays your scheduled posts into a calendar, giving you a complete view of your activities. Social Sprout not only let you listening and analyse who your audience is. Also, it allows you to measure your engagement thanks to its streamline social monitoring, making it a good tool for customer support. The interface is easy to use. The reports section provides you with grouped or individual analysis by social channel.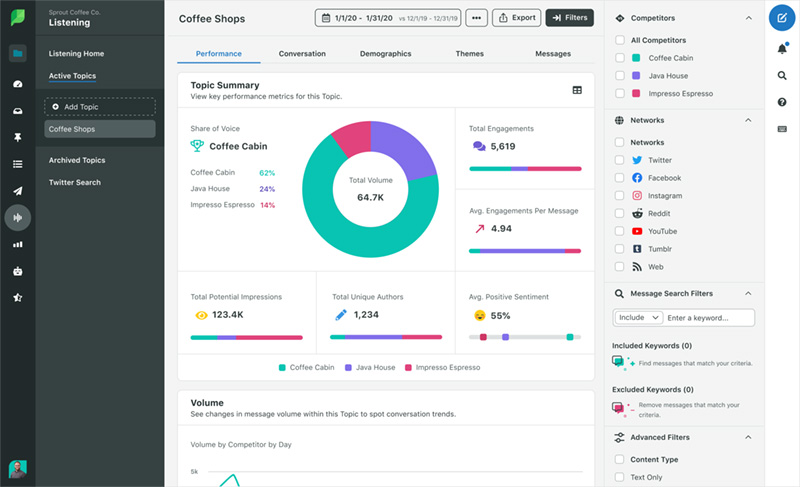 This platform takes the analysis to the next level. Not only allows you to track your activities but also your competitors' most successful posts and review influencers campaigns. It's a powerful tool when it comes to social media audits and competitors' analysis. It provides you with a complete overview of your position and sentiment compared with your main competitors. Rival IQ can be fully integrated into your app or connected service. You will get in-depth analytics from most engaging posts to most used hashtags, including the option to connect your website for SEO analysis and Google Analytics to review your traffic and paid campaigns. Rival IQ is the ultimate platform to reach success on social media.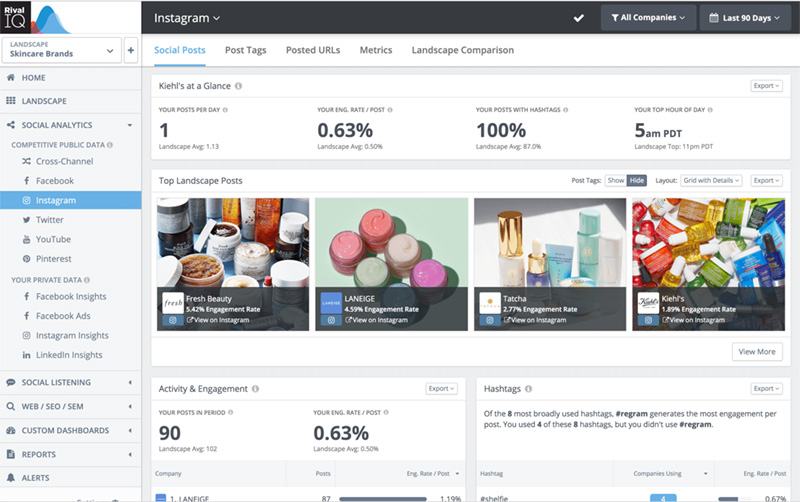 Driving traffic to your website is one of the main aims of a digital marketing strategy. Google Analytics helps you to monitor that traffic and get a good idea of what kinds of people are engaging with your respective platforms. Google Analytics is highly useful for gaining insight into the people who visit your profiles. It will allow you to work out the rate of visitors and insights into key demographics. This is very useful because it will enable you to see which of your social media platforms are preferred by which groups of people. For example, broadly younger users will flock towards platforms like TikTok and Instagram, while older users may favour Facebook or Twitter.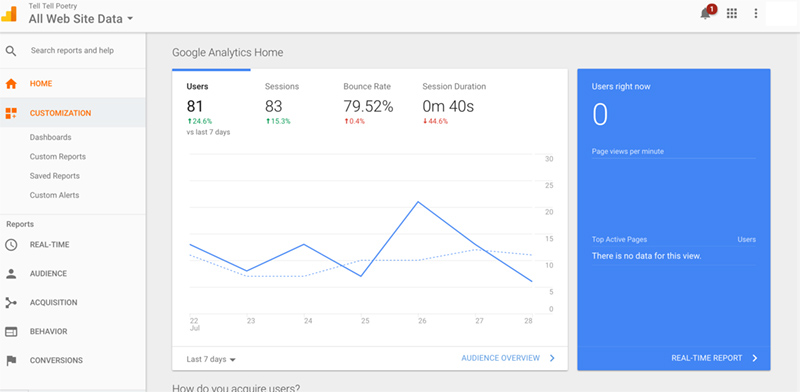 This is a highly useful tool if you want to find out what people are saying about your brand. It monitors a range of different resources (social media platforms to blogs and forums), and your reputation, both positively and negatively, by keeping an eye on sentiment trends and mentions. Brandwatch will also help alert you to review sites which include your brand, giving you the chance to address any positive or negative interaction. According to your response, you can engage with relevant influencers and content creators to discuss collaborations. You can also monitor the performance of competitors in your field.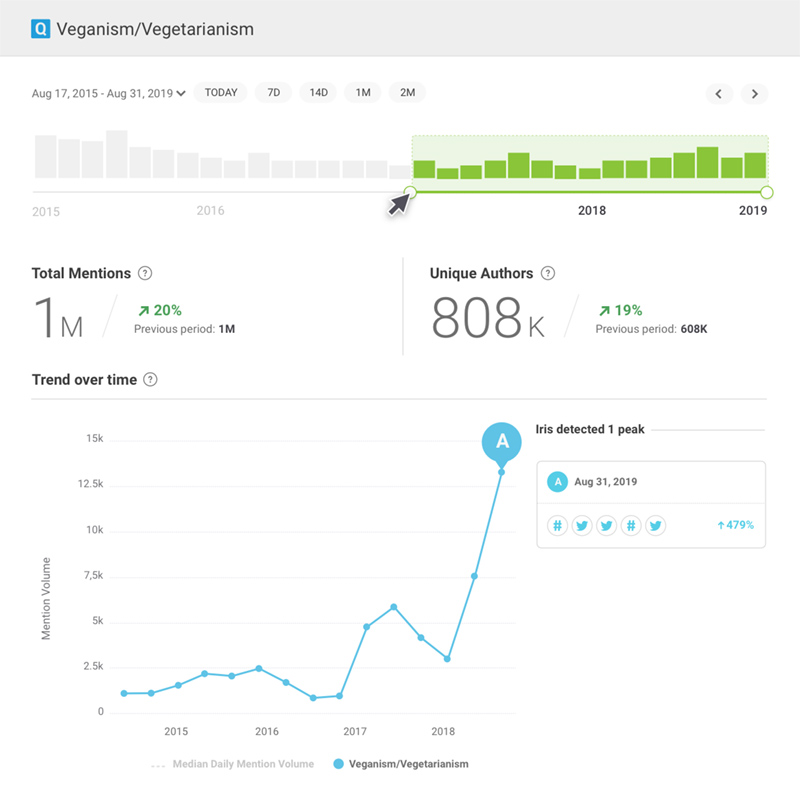 Platform-specific analytical tools
As well as the more general tools available to you, many social media platforms have their in-built analytical tools. These will allow you to get an insight into the performances including reach, post engagement, likes and comments as well as tracking things like hashtags and keywords. Each social media platform will have its free analytical tools available, some of which include Facebook Analytics, Tweetreach, Instagram Insights and Pinterest Analytics. If you pay for sponsored posts or advertise on social media platforms, these tools will also give you useful insights into how effectively that paid-for content is.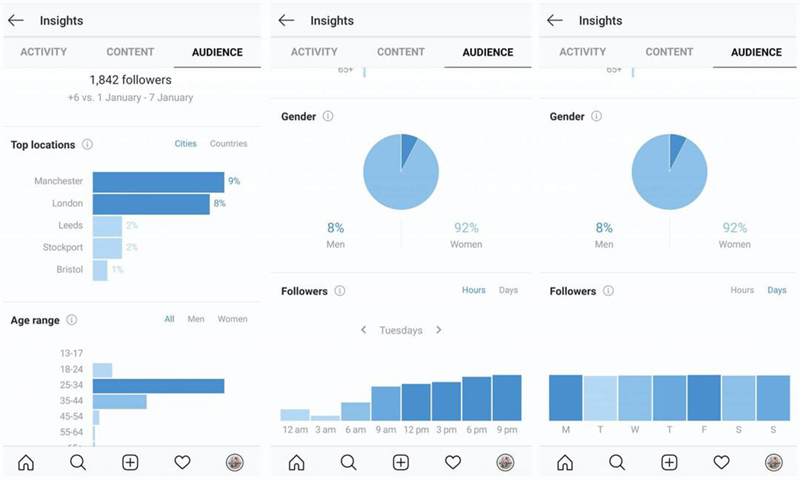 Related Articles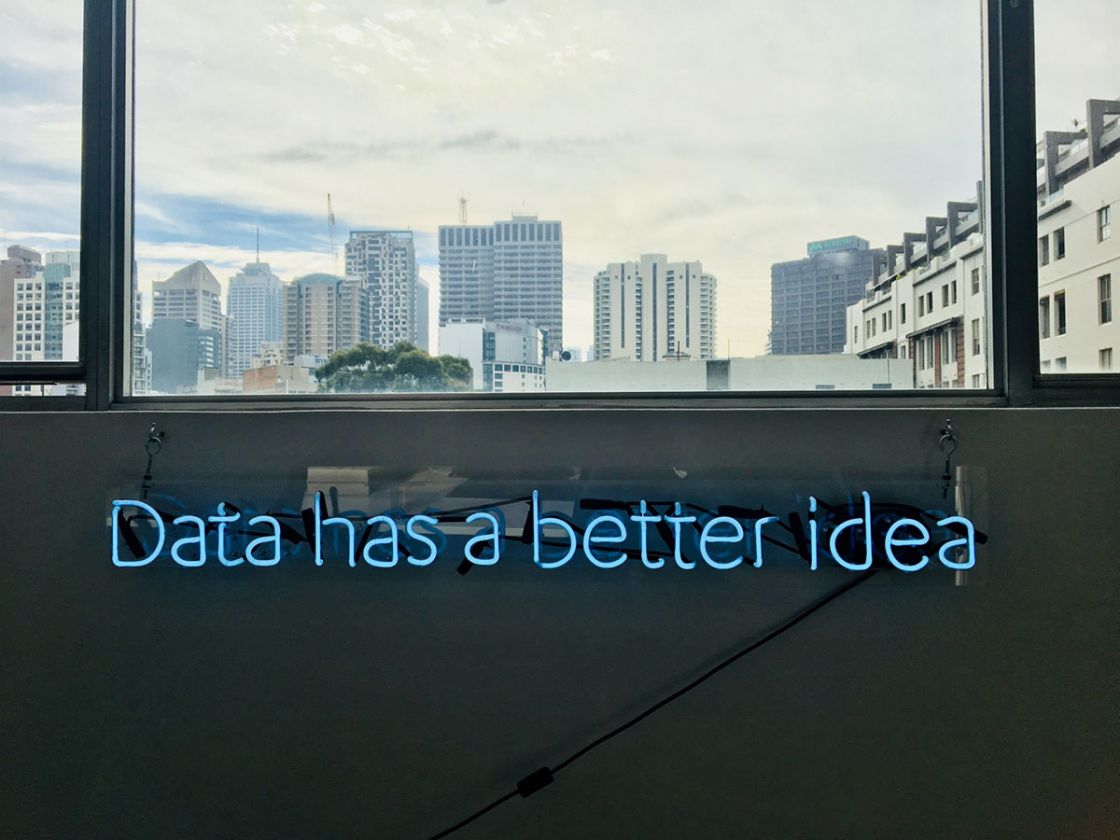 Since its implementation, personalisation has proven to be a strategy with tangible results. And the personalisation trends will be a current topic during the year. From a positive impact on the commitment and retention of a brand's customers to profits and revenue. Studies show that more than 80% of consumers want personalized services and will […]
Read More
Dec 26, 2019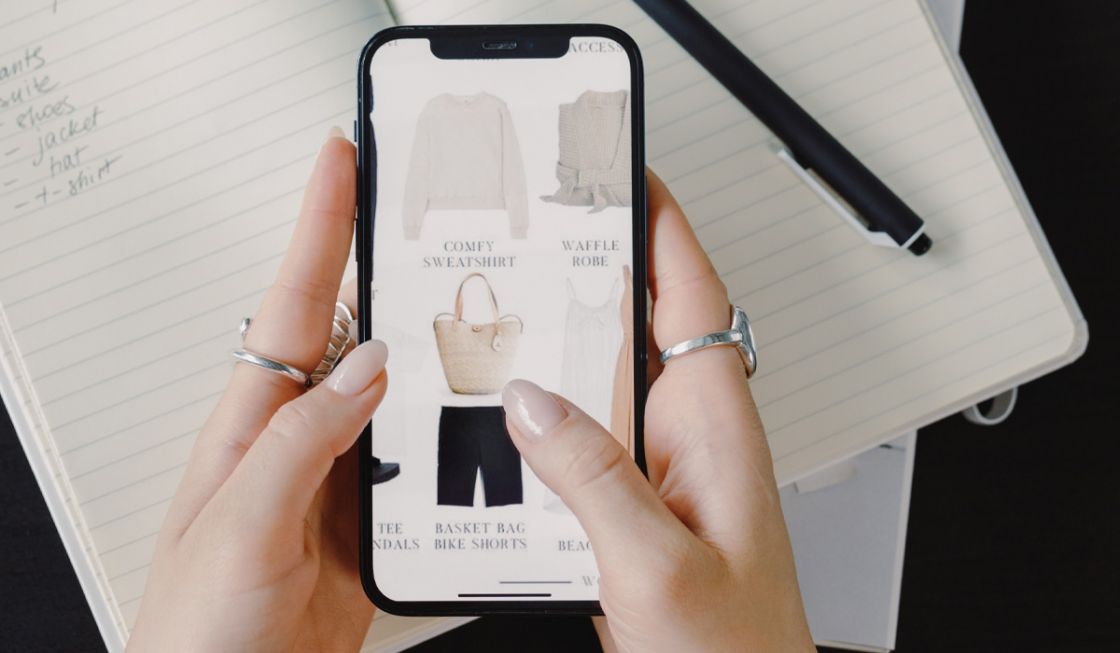 The so-called fourth industrial revolution is here to stay, and Artificial Intelligence plays a lead role on it. Although its application and use are increasingly common among e-commerce businesses, it is still far from instant success. However, its growth is unstoppable. As this technology analyses more and more data, its accuracy will improve dramatically with […]
Read More
Sep 29, 2021
Exclusive offers, anticipated discounts, personal buyers: When the shopping experience is unique, always generate positive results. Personalisation of experiences is a practice implemented by most brands today, and this same approach is being replicated in the online world.
Read More
Jul 11, 2019