New default domain: noreply@mail-recommend.com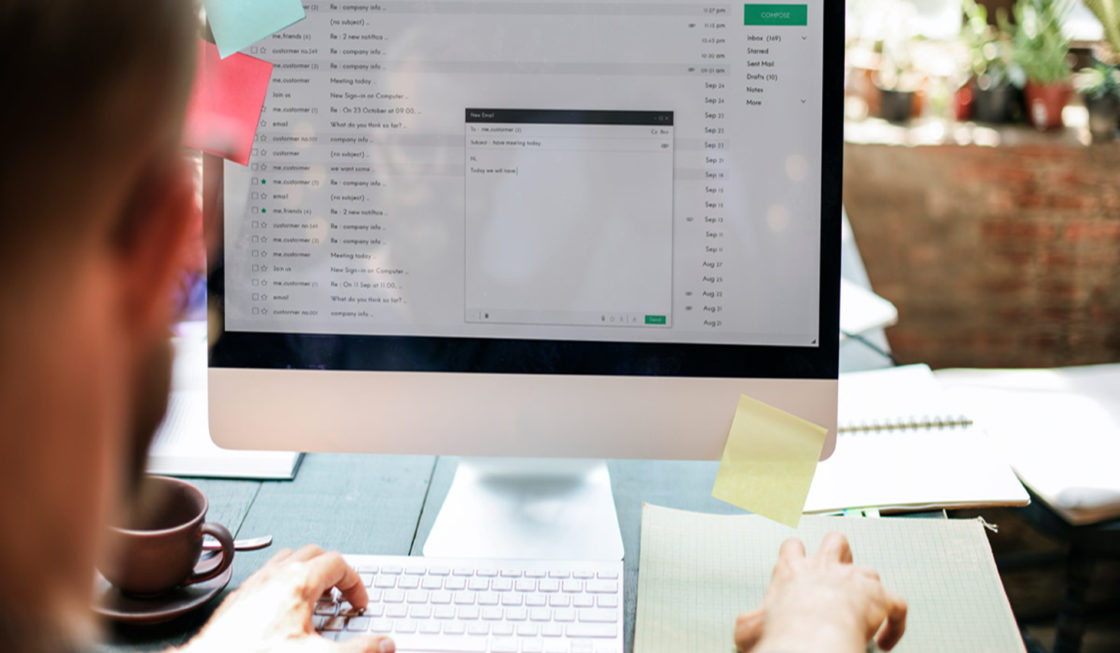 Posted 08th October 2019, by Cherry Adam
Transactional emails and marketing communications play a fundamental role in your e-commerce strategy. The time and relevance of these communications can help your brand improve customer loyalty and increase revenue. To achieve this, it is important to have the right tools to do it.
That's why we have created a new default domain: noreply@mail-recommend.com.
This domain is available for testing purposes only. We strongly suggest to use it this way. Especially, if you are a new user or you are a customer, but you haven't added your domain name yet. Remember that using your own domain to send communications is essential to gain trust and credibility among your subscribers.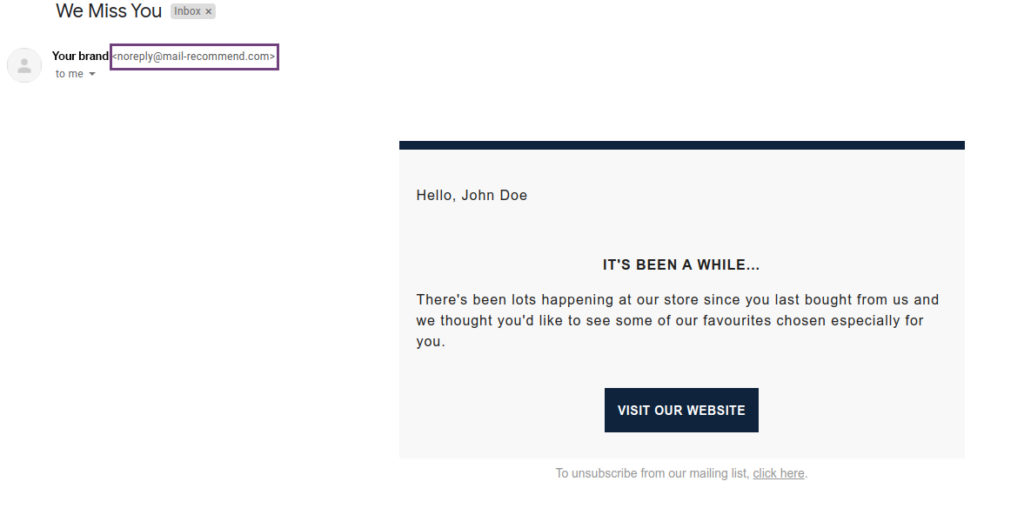 How our domain affects your campaigns
Subscribers who use webmail services such as Gmail, Outlook, or Hotmail, may see some extra information in the sender details when Recommend delivers an email on your behalf.
If you use our domain name for your communications, you can personalize the "From" field. This means that you can let your recipients know that it is you who is sending the emails by using your brand name. However, the sender will be our domain name: noreply@mail-recommend.com.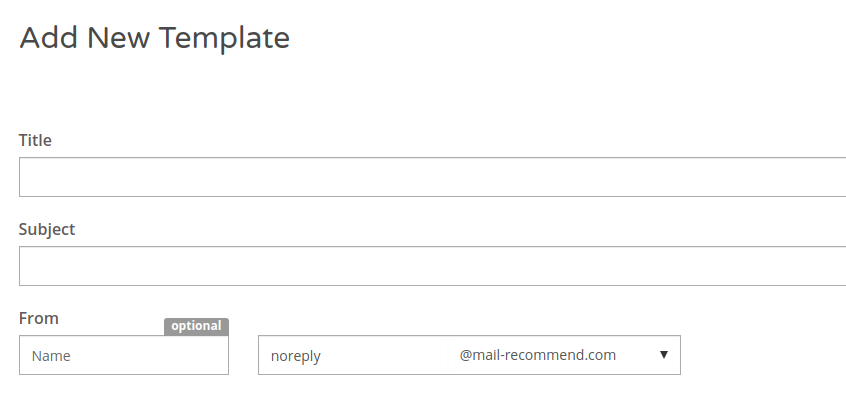 Our domain is available and you can use it as your default sender. But it might be seemed suspicious for some email services. Also, your subscribers could think it is as a fake account or spam. We strongly suggest using it only for testing purposes.
How to use your domain name instead of Recommend
To guarantee the security of your communication and the delivery of your messages to your subscribers' inbox and not to their spam folder, we suggest using your own domain and an email address associated with your own domain.
Read more on how to use or Smart Campaigns feature and how to add your custom domain and email address here: https://recommend.pro/send-smart-campaigns-using-recommend-part-1/.