Recommend: Introducing our brand new website
Posted 09th April 2020, by Cherry Adam
First of all, to our clients, we want to thank you for being part of the Recommend family. We appreciate your support through the years. We listened to your feedback, and that's why we are always evolving and improving.
"What's dangerous is not to evolve." – Jeff Bezos, CEO of Amazon.
What's new: Main features explained
That's why we are pleased to share the new image of our website. Our brand new site shows a fresher look & feel to be more on top with the current trends. The product and our main features are now explained more clearly and in detail. Also, this new version highlights our value proposition even more: We are the best and most cost-effective platform in the market for your eCommerce business.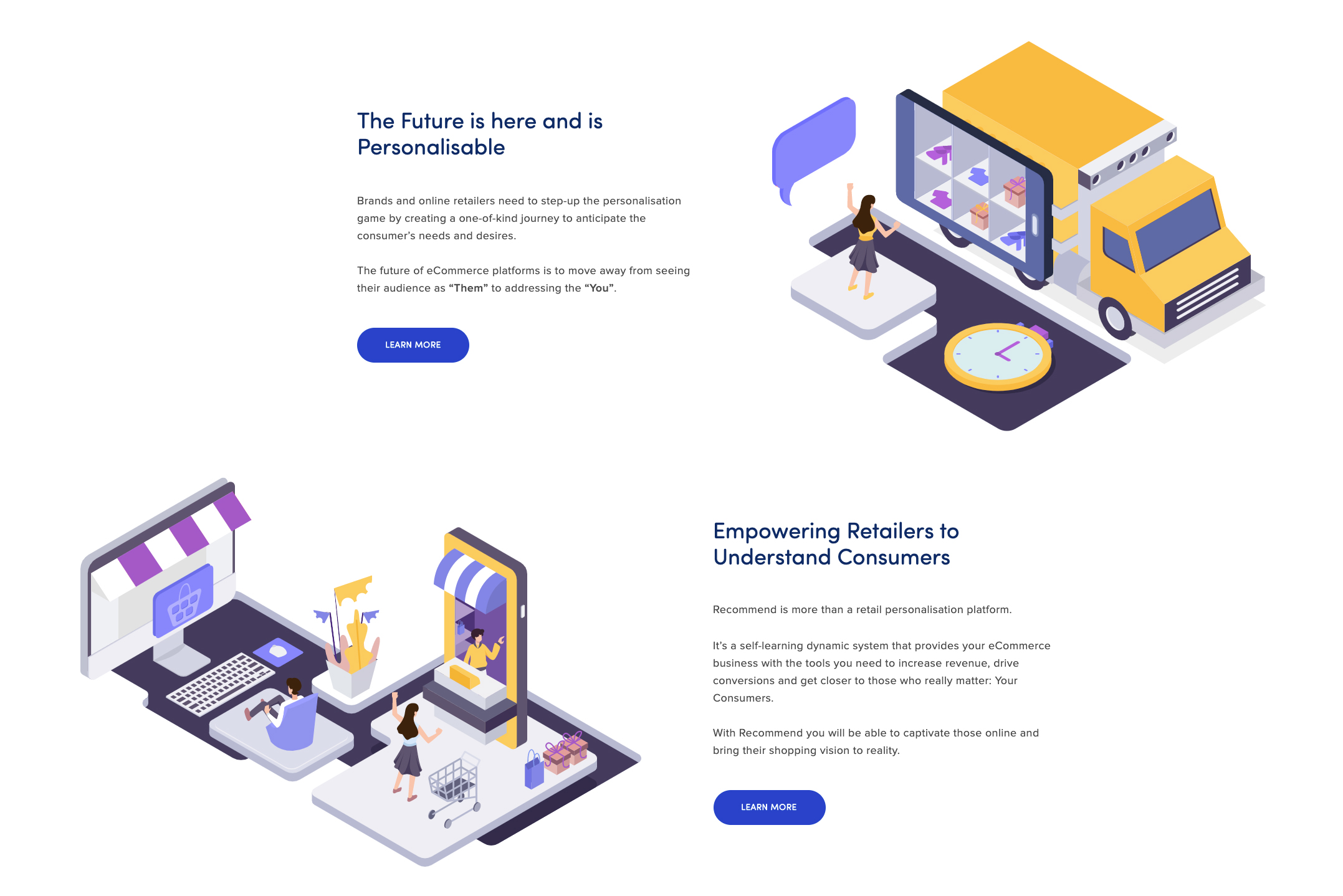 Resources Page: eBooks, video content and more
We also have added a brand new resources page with our most recent eBooks, case studies, and blog posts, including the option to subscribe to our newsletter. These research are the results of the hard work of our team of industry experts. Our goal is to bring you the latest information, tips and insights on personalisation, online retailers, eCommerce and more. We also have updated our price packages to make it even more competitive, and we've included a team page so you can take a look to who is behind this great platform.
Recommend Demo Video
Last but not least! We are so thrilled to finally share with you our new demo video. It features and explains what we do and how we do it. Following the same style as our new website, the motion designer David Doelman brought to life our vision. We hope you enjoy it.
Let us know your thoughts!
What about register for our free trial or contact us for a demo? The future is here and is personalisable. 
Recommend Team.