International Womens Day: What to do as a brand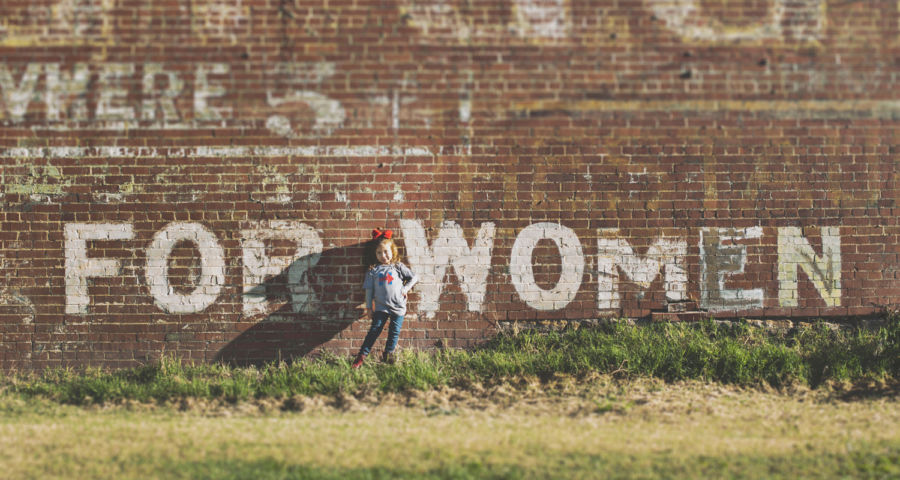 Posted 05th March 2020, by Cherry Adam
Unlike Valentine's Day or Black Friday, which are days exclusively dedicated to sales, International Womens Day is a date on which the history of women's rights is commemorated. Every March 8th, the main cities of the world are the central axis of activities and demonstrations around this date.
Much has been said about brands involved in these types of celebrations, and the real interest behind it. For example, gay pride month is now flooded with brands that fill their social media profiles with rainbows and launch products and promotions specially designed for this audience segment. But, what happens for the rest of the year?
Unfortunately, more than 90% of these brands do not establish any link with nonprofit organisations or groups, committing the cardinal rule of engaging with a marginalised community: showing up only during a celebration with superficial support.
So, should your brand be involved in this year's International Womens Day? The answer is yes, but avoiding at all costs turning it into another opportunity to promote products without any apparent justification. That is, it is clear that your brand expects to attract users, increase traffic and, finally, get some sales. But, in this case, it is better to give and not just receive.
IWD 2020: #EachforEqual
According to its website, the International Womens Day 2020 campaign theme is #EachforEqual:
"Individually, we're all responsible for our own thoughts and actions – all day, every day. We can actively choose to challenge stereotypes, fight bias, broaden perceptions, improve situations and celebrate women's achievements. Collectively, each one of us can help create a gender-equal world. Let's all be #EachforEqual."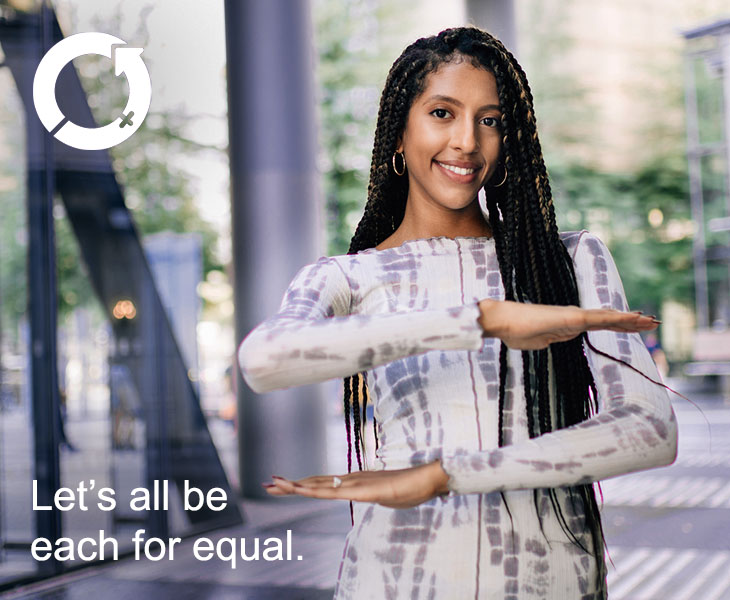 Use this message as a framework for your content strategy. Plus, don't forget to add the hashtag to your publications, to get visibility not only for your brand but for your content and social activities. If you are planning to work with influencers, create a brief around this concept and develop ideas. Ask your followers to share on social media what does this mean for them and how to achieve it. 
Five ideas to commemorate IWD 2020
Create a content strategy around this day
Content marketing is a great strategy to celebrate these types of dates. From blog posts related to International Womens Day to interviews with industry personalities. Develop a social media campaign with some micro and nano-influencers that help share your message to a broader audience. You can include small capsules of information about the origin, current initiatives and organizations that work for women's rights, as well as highlighting the work of successful women.
The example below is from the campaign "I Shape My World" developed by Levis. It's a global initiative dedicated to celebrating and elevating extraordinary women who move our world forward every day. The campaign celebrates the spirit of women empowerment and the determination to inspire change.
Contribute to a cause
As a brand, you must demonstrate a high degree of empathy and social awareness. It's not about selling your products, but creating values ​​around your brand that resemble those of your target audience. For International Womens Day you can promote some of your products or even create a special category but with a catch: A percentage of the sales obtained that day will be donated to an organisation related to women's rights. Do some research to find out which organisations in your area could benefit from this action and get in touch with them.
Celebrate your team
What better way to celebrate this day than using your platform to commemorate the work done by your employees? Video content generates better engagement and retention, so why not develop a series of video profiles and share them via Instagram stories? Let all the women in your team "take over" your social profiles. It is an excellent opportunity to "humanize" the brand, to show those who are "behind your brand". In addition to following the content strategy, allow them to share their hobbies, visions and positive messages.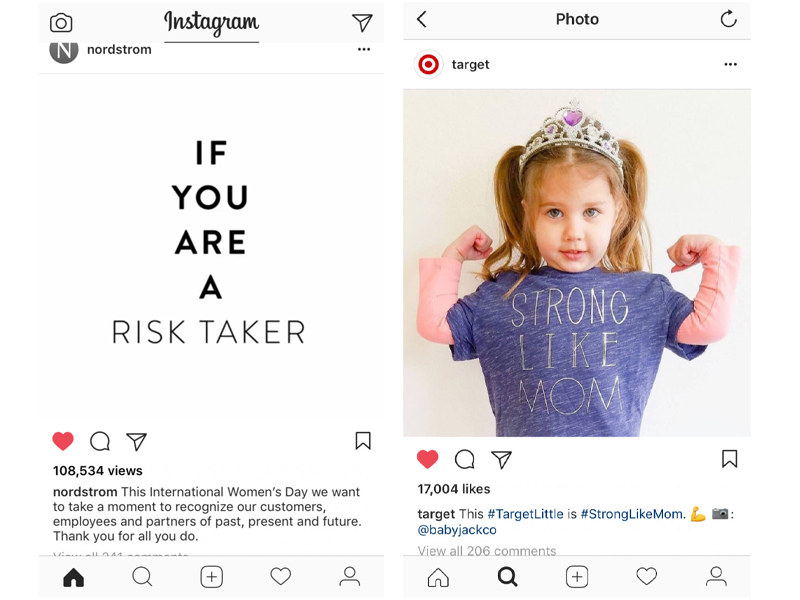 A consistent message on all your channels
Although International Womens Day is more than a slogan on a t-shirt, you must make your support for the cause visible. Internationally, purple is a colour for symbolizing women. It was first used by the Women's Social and Political Union in the U.K. in 1908. Purple means justice and dignity. From displaying a banner on your homepage to sharing social media images that include the colour purple. Symbolism is a fundamental part of the message. It allows you to convey a cohesive idea through all your touchpoints.
It's all about awareness
Avoid sending discount coupons during this day. It is not about banalising the date, nor taking advantage of it to generate sales. Send an exclusive newsletter including a calendar with public events, and links to your articles and interviews. Let your subscribers know about your initiative to donate your profits to an NGO, and invite them to join this activity by including ways to share the message on social media. It's another great way to promote your actions and get more visibility.
Related Articles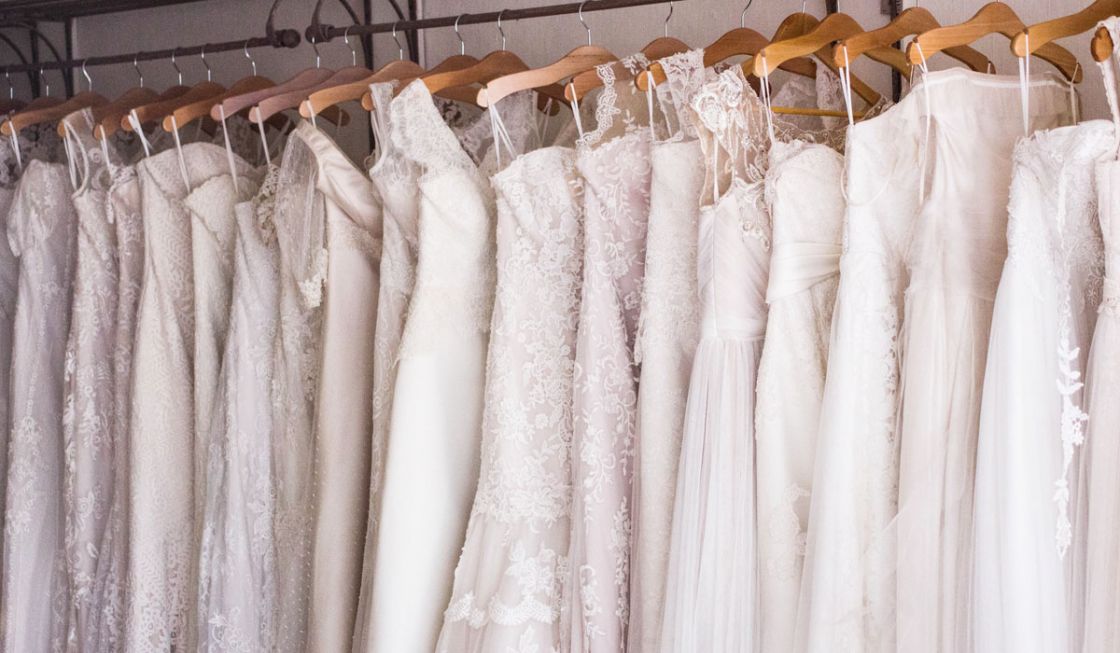 The traditional wedding butterflies which many couples experience in the build-up to their big day are up to a new level this year. This year, the looming wedding season is suffering by the coronavirus pandemic. The lockdown changed all aspects of life and people need to adapt accordingly. Weddings, in particular, hit hard by restrictions on […]
Read More
Jul 13, 2020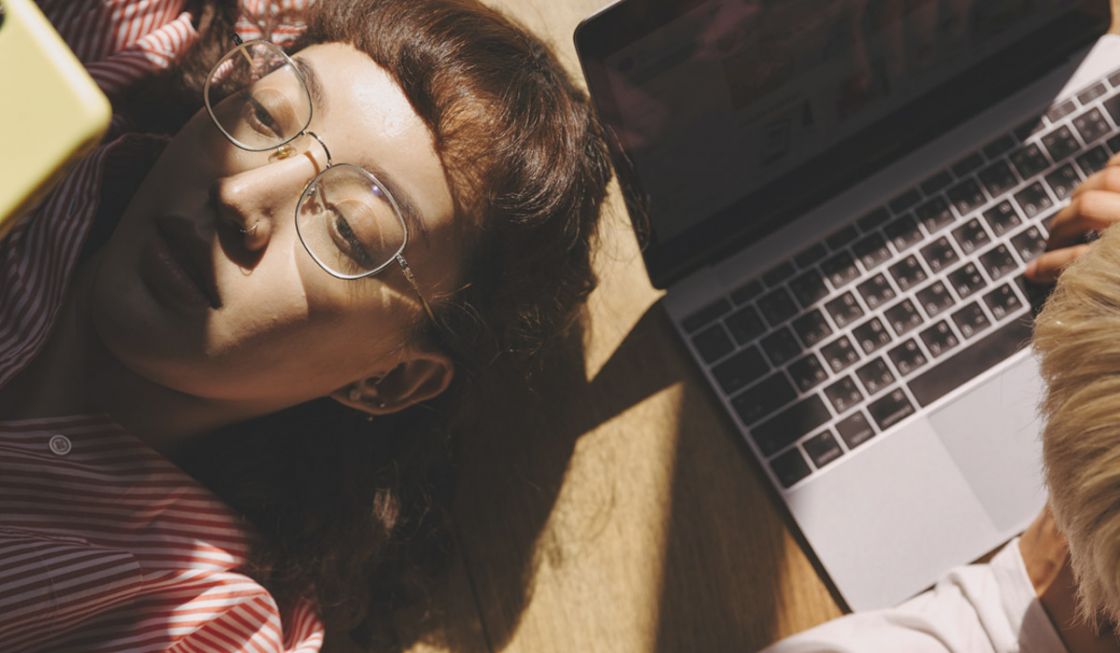 Content personalisation is a practice that is gaining space among brands, retailers and e-commerce businesses. It is a strategy that relies on website visitors' data to show content based on audience needs and interests. It connects your customers with the information they are looking for when visiting your website. Besides, it helps to increase the […]
Read More
Jan 13, 2021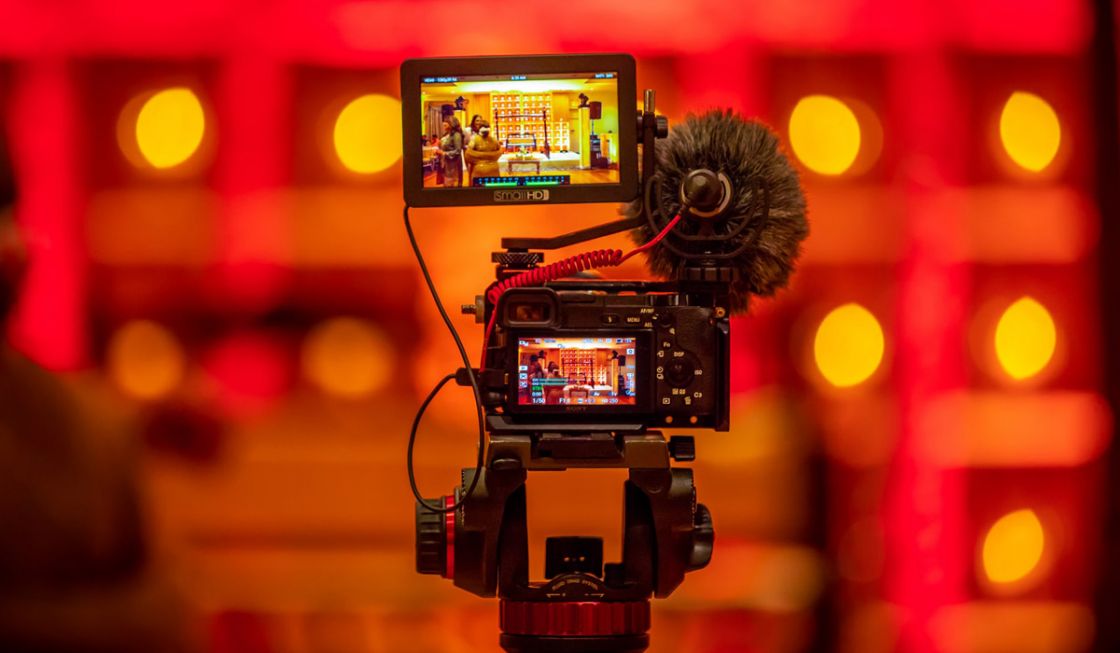 Since the launch of video-sharing platforms like YouTube, Snapchat, TikTok and Instagram Reels, we have been able to access instant video content from anywhere and at any time. Thousands of brands and content creators have also started using video to communicate with their audience. Now the next big thing for video content marketing is personalisation. Post-pandemic […]
Read More
Aug 26, 2020